Linky Friday: United Thermodynamics
Nature:
[N1] Two words:
Goth chicken
.
[N2] Megafauna built tunnels. Now, of course, we have machines for that.
[N3] This will end badly.
[N4] Sorry deer, but birds have better PR.
[N5] Just a reminder that Mother Nature hates you. Especially if you fly United.
[N6] Most deepwater life glows (and for a reason).
Food:
[F1] The things you can do when
places are walkable
. Soon it
may not
matter
, though.
[F2] Killjoy. More seriously, I get what they're saying but everybody's relationship with food is going to be different.
[F3] Carl Sr is back.
[F4] In case you've ever been curious about the nutritional content of people, we are not actually very nutritious.
[F5] The power of screen time: The Internet, ladies and gentlemen, can teach kids anything.
[F6] I'm not sure "damn good taco" should really be trademarkable, and even if it should the alternate spelling I think is significant.
Obesity: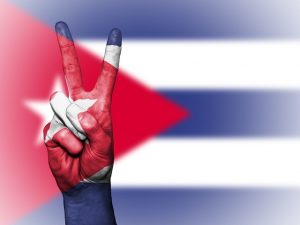 [O1] Fat stigma has many bad outcomes, including this. "But the only problem here is that the diets are unsuccessful!" Well, okay, but almost all diets are unsuccessful.
[O2] Have we tried stigma and shame? Surely that will work.
[O3] Australia decreased its sugar consumption… and got fatter.
[O4] Well, that's one way for a nation to lose weight.
Energy:
[E1] The US is working to try to prevent our nuclear plants from being
purchased by Chinese
.
[E2] Wind, solar, hydro, thermoelectric paint?
[E3] The Trans Alaska Pipeline system can handle extreme cold up to -60F, but cannot handle lethargy.
[E4] Have we reached an electricity plateau?
Death: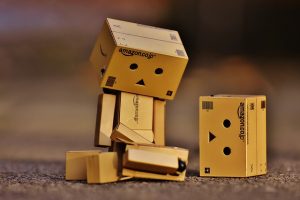 [D1] If you're going gray you're going to die! Well, you'll die either way, but you know what I mean.
[D2] Here are some facts about death.
[D3] Happy nightmares (though I'm pretty sure one or more of those is actually a superhero origin).
[D4] Now that's a state slogan: You can die on Mars, or you can live in South Dakota.
[D5] 19th century homes were pretty dangerous.
Business:
[B1] Tim Wu takes aim at "
attention theft
" and calls for action.
[B2] I really don't get this. Come up with a high-margin product, but then don't manufacturer enough of it so there's a lot of pent-up demand and retailers are padding their pockets due to the shortage, then get a supply line going, then discontinue it before everybody who wants one has one.
[B3] Sometimes it's just a man, a dream, and unlimited access to Daddy's capital.
[B4] Hayley Paterson on the collapse of retail, aided by banks looking askance at trying to save struggling retailers.
[B5] I, for one, will not rest until United Airlines' reputation is so bad that they have to rebrand as Continental Airlines.