Linky Friday: Domestic Tranquility
Family:
[F1] March Madness turns out to be a very popular time for vasectomies.
[F2] Will Trump bring back family values? There is a theory that trade with China may be breaking hurting marriage in the US. Danielle Paquette at the Washington Post says maybe, Brookings says not really.
[F3] I sort of get the sense that if this had been about Alabama, there'd be a different response. (It's 16 in Alabama, by the way.)
[F4] Sarrah Le Marquand has taken a lot of criticism for a piece titled "It should be illegal to be a stay-at-home mum" but, looking past the title, it seems to be mostly about beneficial and preferential treatment from the Australian government.
[F5] Cohabitation: Still not stable, even in Europe.
Housing:
[Ho1] I understand the motivation behind this policy, but it's one I could see backfiring. For instance, someone with prior evictions may be accepted on a discretionary basis unless something like this is in place. At least it exempts basement apartments and the like.
[Ho2] What could possibly go wrong? (But seriously, the last one was more complicated than a strictly subprime problem.)
[Hp3] We all know that war and the threat of war spurs innovation, but sometimes it creates housing!
[Ho4] Now, if only we had places to put these things.
[Ho5] If on the other hand we want to encourage mobile home ownership, this may be a good way to make it more workable.
Pets:
[Pe1] I fear this will be Clancy, when our dog passes. If we could ever get some stability, I almost want to go ahead and get another so that we're not dogless.
[Pe2] Long suspected, confirmed true: Dogs love their owners lots more than cats do.
[Pe3] Lies.
[Pe4] Good dog. RIP.
[Pe5] If you can step away from the Upworthyish title, this is a pretty awesome story.
Education:
[E1] David Perry is getting rid of in-class tests.
[E2] Hehe. But maybe it's not a joke.
[E3] Will nobody think of the vain?
[E4] Andrew Lilico says free lunches may get kids fed, but won't improve their education.
[E5] I am completely down with this, though it screams of unintended consequences. If you hold colleges responsible for their students, they'll spend a lot of money trying to get a better class of student, and some HBCU's and community colleges will be extremely hard hit.
Psychology:
[Ps1] Calvin always win, in the end. Jeff Wise on the guilt of pleasure.
[Ps2] If you're not outraged, you're not overcompensating.
[Ps3] The more you lie, the easier it gets.
[Ps4] Do you have nightmares? Bad news… (Take care of yourself.)
[Ps5] This sounds right. Of all of the factors that go into politics, the social is always the most underrated.
Health: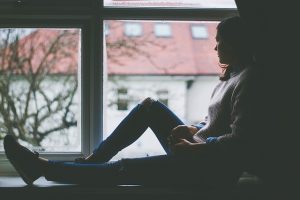 [He1] Depressed? Maybe it's not all in your head. Maybe it's in your gut.
[He2] Wow.
[He3] I agree with all of Tabarrok's suggestions here. Including especially the "more doctors" part. Though some say there is no need.
[He4] Quick! Kill it! Kill it! Relatedly, I hold out a bit of hope that this isn't quite as bad as it appears. A couple doctors I know say they do recommend them but almost apologetically – it wouldn't surprise me if they answered "no" in a survey.
[He5] If patients demand it, and doctors are ready and willing to do it, does science get a say?
[He6] Get your rest. It's important.