Linky Friday: War Machines
Planet:
[P1] North Vancouver will let you go ahead and fill up your tank, but they want to make sure you know the damage they do.
[P2] Oh for heavens sake, give it up, vapor is not as bad as smoke! Oh, wait, we're talking about something different.
[P3] Jack Fitzpatrick writes about some bipartisan resistance to environmental budget cuts.
[P4] The biggest indicator of where toxic waste sites go? Race.
[P5] It was suggested when Obama killed Keystone that he didn't really kill it because it was about the price of oil. Well, we're about to find out if that's true.
[P6] Tim Worstall makes the case for plastic cups.
Technology:
[Te1] I need this. I don't like making beds and I'm not good at it.
[Te2] Wow, Doom really can run on anything.
[Te3] Farmers are hacking their own tractors to make "unauthorized repairs."
[Te4] If we love Denmark so much, maybe we should marry its approach to broadband policy.
[Te5] The new FCC regs seem working their way through a bit less dire than what people have been saying.
[Te6] Combine this with Crying Freeman, and you've got something really dangerous.
[Te7] University of Washington professor Kate Starbird says that we're losing the information war.
Space: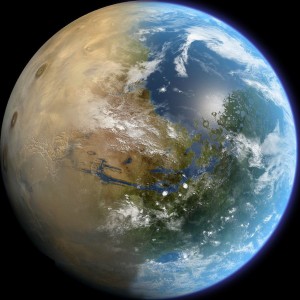 [S1] NASA has plans, and some Indian (naturally) women figured out how to send a rocket to Mars on the cheap. Also, hey cool. And… volcanoes!
[S2] Why are we doing this? So glad you asked. To escape the robot overlords.
[S3] Maybe you should stare into the sun after all.
[S4] Alan Bean believes that aliens are out there. But out there, and not ever having actually been here.
[S5] Is there a solar tech-fix for climate change in space?
Transportation:
[Tr1] Ashes to ashes, dirt to dirt.
[Tr2] Eli Dourado wants to see aviation innovation. For landing innovation, watch case for circular runways.
[Tr3] The incredible "disappearing" train. Well, it doesn't disappear, but that's still pretty cool.
[Tr4] I'm surprised Oklahoma isn't more lit up on this map.
[Tr5] Autonomous car licensing in Georgia. A problem in Arizona, though.
War:
[W1] At Angry Staff Officer, a hard tactical analysis of the Raid on Scarif in Rogue One. Relatedly, this YouTube series of stupid technologically advanced alien civilizations was kind of good.
[W2] A look at the new Russian Arctic war ship.
[W3] One of my bigger hopes is to get through the next four years without a new war.
[W4] Paul Collier says enough with the blankets, refugees need jobs.
[W5] So maybe some of the lone wolves weren't lone. Maybe this is just something we add to the script.
[W6] Should we be worried about the rapid expansion of the Chinese marines?
[W7] Yikes. Does anyone remember the Super Soaker 2000? That thing actually hurt.