Linky Friday The Doomteenth
Creatures:
[C1] Feral cats are
conquering Australia
. Also, a scandal involving the feral cats, and
KFC
.
[C2] A man in Northern Michigan falls in the freezing cold on New Year's Eve. His dog did what dogs do in these stories.
[C3] Can't sleep or the bats will drink your blood.
[C4] Predicting the weather with shark oil.
Energy:
[E1] Maybe we can get renewables where we want them before
shutting down nuclear power plants
?
[E2] How the US uses energy.
[E3] A look at a carbon capture project in Texas.
[E4] North Dakota was left with a hefty tab from policing the Dakota Access Pipeline protests.
[E5] Obama is reasonably pleased with his clean energy legacy.
Healthcare:
[H1] MD Anderson is having to cut almost 1,000 jobs to compensate for economic losses caused by
the EMR rollout
.
[H2] The situation in Britain with the NHS looks kind of dire.
[H3] I guess it's not surprising that I never heard of the vaccination for cholera, given that it's available elsewhere but not in the United States.
[H4] Meanwhile, EpiPen's only competitor (in the US) is now at CVS.
[H5] It's really unclear to me how allowing the Canadian import of drugs would have much effect except perhaps much higher drug costs in Canada.
[H6] Well, this isn't good.
Transportation:
[T1] Who among us hasn't lost a car in a parking garage
for six months
?
[T2] This is nuts. Back out west, people leave their car running everywhere. The fear of theft is outweighed by the fear of the car not starting up again.
[T3] Some potential progress for self-driving cars as a new, cheaper sensor has been created.
[T4] Dodge the Dodge, if you want to avoid regrets.
Media:
[M1] I'm not worried that the media won't try to hold Trump accountable, I'm worried that they will fail and
hurt their own credibility
.
[M2] Yeah, this doesn't sound good to me.
[M3] An interesting interview with Slate's David Auerbach on the state of the media.
[M4] Russian journalist Alexey Kovalev tells the American media what to expect.
[M5] Vanessa Gezari makes the case for Buzzfeed's decision to run with the memos.
Space: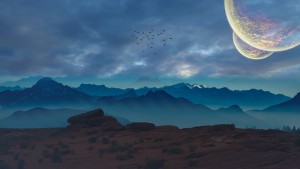 [S1] Hey, me too.
[S2] To dust we shall fall, from stardust we come.
[S3] Planet Nine… the rogue world that may have been screwing with our solar system.
[S4] Reason has some kind words for Obama's space policy.
Doom:
[D1] Was the Titanic sunk by
ice or fire
? Or, well,
lots of things
.
[D2] If your New Year's goal is to lose weight, you might be doomed from the outset.
[D3] Britain is overdue for a major flood.
[D4] How Global Warming could cause an Icy Apocalypse.