Linky Friday #199: Women & Men & Space
Gender:
[G1] Sometimes the biggest problem with women in the workplace is other women.
[G2] Some people worry that we are equating ADHD with being a boy, but maybe the gender disparity is that we're leaving girls behind.
[G3] Some people are scoffing at this piece – and it's really kind of asking for it – but I've commented that feminism will definitely make some women I know better mothers for their sons, and help them raise their sons to be better men.
[G4] Double standards! Men are especially penalized for working part-time.
[G5] Preston Jones looks at how women were treated in Gold Rush towns. Owing perhaps to the leverage that comes with a gender imbalance, it was not always as bad as we might think. There is a reason that women in the west were among the first to be given the franchise.
Relationships:
[R1] Scott Stanley explains how sexual history interacts with later marriage.
[R2] Whether the above is due to external attitudes (how people react to sexual history) or internal attitudes (what we garner from our experiences) is uncertain, but here's some stuff on the external.
[R3] Where aspects of the right and left sort of converge: Is sexual desire immoral?
[R4] This is my nomination for the least surprising data point of 2016.
[R5] What it's like to date a sugar mama.
[R6] Isaiah Carter writes of the difficulties of Dating While Bipolar.
Nicotine:
[N1] Jeremy Samuel Faust was expecting a damning Surgeon General report on ecigarettes, and came away underwhelmed.
[N2] Chuck Schumer wants a recall of exploding ecigarette batteries. As someone who has actually had a battery explode, I would more prefer that the FDA not stand in the way of companies improving battery safety.
[N3] Cigarettes in film still won't warrant an R-rating, it appears.
[N4] Some smokers do actually like smoking, and more than is sometimes supposed.
[N5] It may seem like I oppose any and all regulation of cigarettes and ecigarettes, but I think this is actually a pretty good use of anti-tobacco energy. Better than further tax increases, which are probably ineffective, and deceptively named "plain packaging laws" that are repugnant whether effective of not.
[N6] A new study suggests that at a certain point social admonition may adversely affect smokers. To be fair, that only matters if we consider smokers to be people rather than characters in a morality play – and it's pretty clear where we stand on that.
Money:
[M1] This is not entirely clear-cut, because norms are important, but it seems to me he ought to have been able to keep the money.
[M2] Everything you wanted to know about how to select a good CEO, and why it's so important.
[M3] Inequality seems to effect subjective well-being… but only as a country moves up the global economic ladder.
[M4] It may turn out that if you charge users for their water, they use less.
[M5] A glimpse at the history of the credit card, and how early losses became a blessing in disguise.
Planet:
[P1] ProPublica looks at Houston's flooding problem, which starts with the fact that the city has quite a bit of concrete.
[P2] Great! Then maybe we don't need to worry so much about carbon taxes. (Except we do, because the comparisons are not apples-to-apples.)
[P3] Antarctica is cracking up.
[P4] I always take an All Of The Above approach to meeting our energy needs, but bonus points when we can do it with sewer sludge.
[P5] When the greenhouse effect was discovered, in 1856.
Space: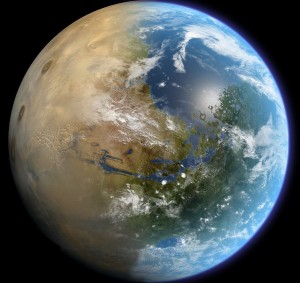 [S1] What if aliens don't actually feel anything because they're AI?
[S2] Killjoy. This is why nobody likes you, scientists.
[S3] James Poulos wants Donald Trump to take us to Mars.
[S4] On September 15, Cassini will retire and plunge to its death.