Announcing the Montauk Catamaran Company Post-Apocalypse Freedom and Creativity Fellowships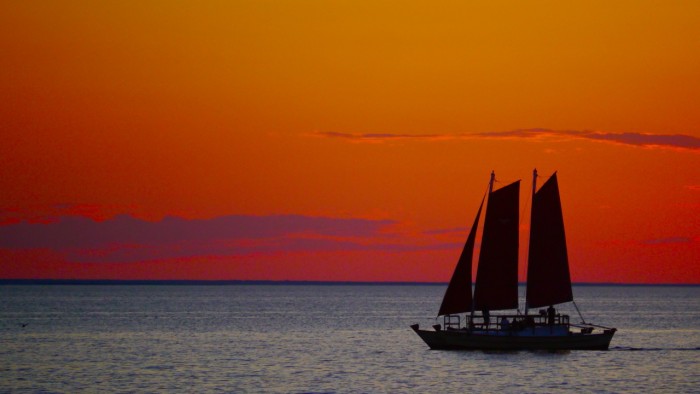 Announcing the Montauk Catamaran Company Post-Apocalypse Freedom and Creativity Fellowships

WHAT:
A private cabin on the catamaran Mon Tiki Largo, a hand-built, 65 foot neo-Polynesian catamaran during her Autumn voyage down the East Coast from Montauk NY to the Bahamas. This will be an inshore and near-shore trip, with Mon Tiki Largo at anchor in a quiet spots more nights than not. There will be many opportunities to go ashore, and there is good cellphone coverage most of the way. Sign on for a week, or stay for the whole trip.
WHY:
Because you want some uninterrupted time with a small group of interesting people in an inspiring location to think and create.
WHEN:
As soon as you get here.
WHO:
Artists, writers, musicians, programers, designers, makers — anyone with a professional or serious avocational relationship with creativity.
HOW:
Find Mon Tiki Largo (it's really not that hard, lots of clues, including her captain's personal email address and cell phone number, and daily, sometime hourly location updates, and more). Once you find Mon Tiki Largo, contact her captain and make arrangements to rendezvous.
—
These fellowships favor a can-do attitude and a moderate level of risk tolerance. No, not the risk that you will die, Mon Tiki Largo is a US Coast Guard certified vessel with state of the art safety equipment. You're not going to die. No the risk is that while you're aboard you'll finally run out excuses for not doing the things you say you want to do, and just have to get on with doing them.
So then, what are you waiting for? Mon Tiki Largo is presently in Montauk NY, but she's headed south soon! (Though at an average speed of 5kts she doesn't move far each day.) Find her. Contact her captain and say, "I want this! I'm in! I'll meet you at (somewhere along the route)!"
This is a once-in-a-lifetime opportunity and you will not regret it. You'll have lots of free time to think, you'll see the East Coast from an entirely new perspective, and it will look great on your resume.
Ready? Set? GO!