A Quick Note on the Antiquity of the Shift
538 has a post up on the shift, giving special attention to Ted Williams. It includes a link to a piece from a few years back at CBS Sports that pushes the shift back to the 1920s, used against Cy Williams.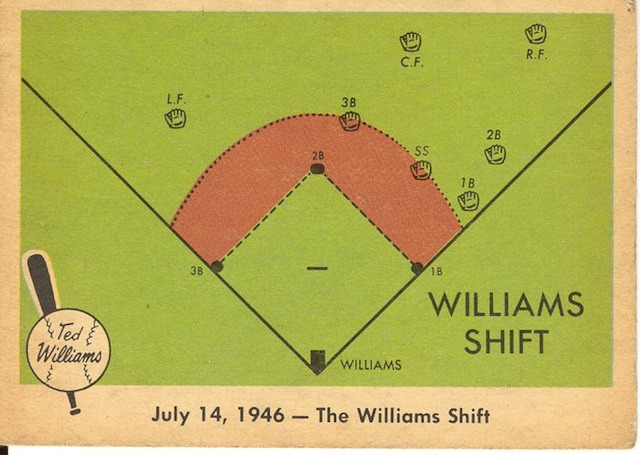 I offer here for your consideration this item from 1868, in the Q&A section of the New York Clipper, one of the leading baseball journals of the day:
[Question:]  In the club contesting there was a left-hand striker.  When this striker took the bat the players changed positions, the short stop taking the second base, the second baseman the right field outside the square.  The third baseman played behind the pitcher and also the third base.  One party bets the third baseman played short stop at the time the left hand striker was at the bat, and the other party claims the short stop did not, by changing his position from the usual position, forfeit his claim as short stop for the time being.  Now the question is this–was the short stop, while playing second base, short stop?  And if not, who was?

[Answer:] As you state the case, the third baseman was playing short stop.

Source: New York Clipper, September 5, 1868
There is little that is new under the sun.  It is generally a good bet that anything you think is an innovation in baseball was experimented with in the 19th century.  The interest lies in why, if it is such a good idea, it didn't catch on?