The Catwalk to Citizenship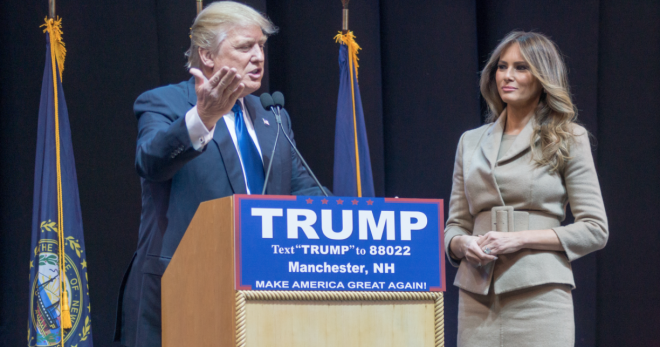 Regular readers know I believe most partisans actually care little about litmus-test issues as anything other than anti-opponent strategies, even as they convince themselves otherwise. I'm betting that a bit of breaking news about Melania Trump will back this belief up over the coming weeks.
Politico is reporting that the third Mrs. Donald came to this country illegally, and likely lied repeatedly about her work status when she was a young woman wanting to break into the modeling big leagues. If this is true (and it very much appears that it is at the moment), then it could possibly throw her current citizenship status into question. Even if it doesn't, however, she will absolutely be a textbook case of the type of person described as needing to be run out of town on a rail by most of Trump's supporters.
Despite this, I'm going to bet a round of top-shelf whiskey right now that this news will not hurt Trump at all with the hardcore anti-immigration crowd in the weeks to come. Further, I will bet that their opinion of her will remain unblemished, and if they respond to the news at all it will be to come to her defense.
Part of the reason for this might well be that when people who want illegal aliens deported think of illegal aliens, they don't think of people who look like Melania Trump. But also there is this: The issue of illegal aliens is one they chose for the express purpose of beating up their enemies, and their desire to engage with it on any other level is nil.
[Image via Wiki Commons.]