What Would a Parliamentary System Look Like in the US?
I have been thinking a great deal about a recent graphic created by The Economist that purports to show the level of support multiple parties would have in the United States if we were to adopt a parliamentary system.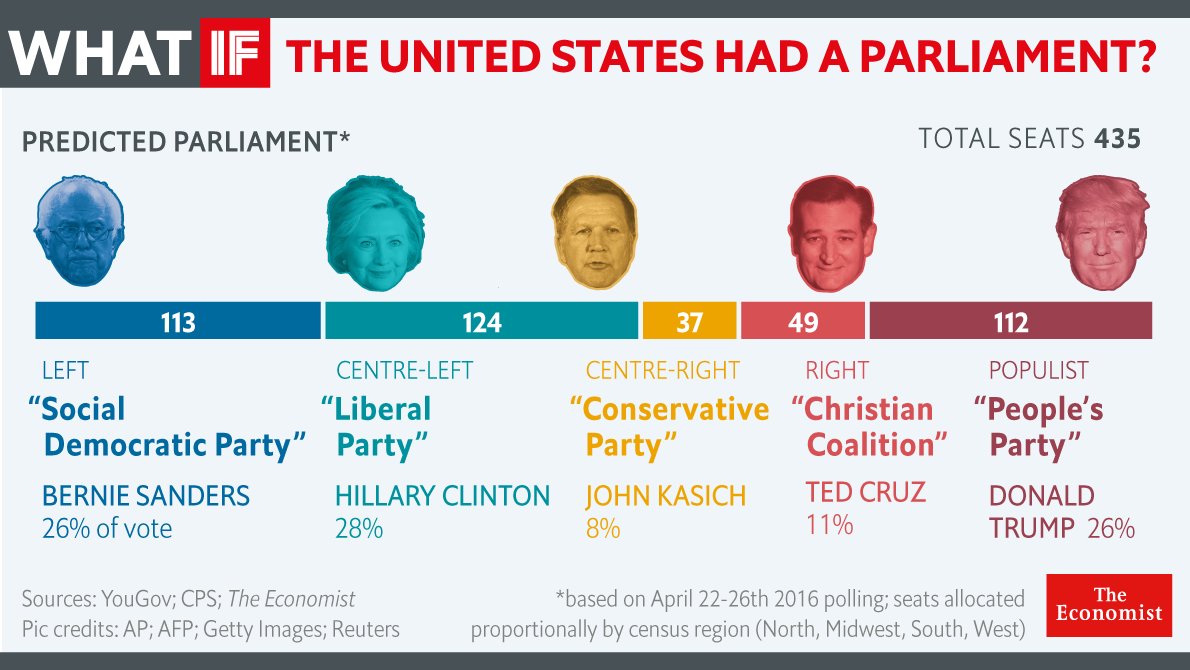 I generally like the idea of a parliamentary system that provides electoral seats based on proportional representation, although I am little unsure the hypothetical parties presented by The Economist would garner the support they attributed.
What do the readers of Ordinary Times think? Would this system better serve the interests of the American voter? Do we want to embrace a political party system that allows for fringe parties to take political power rather than the centrist-focusing reality our two party system produces?