Monday Trivia #162 [DON ZEKO WINS!]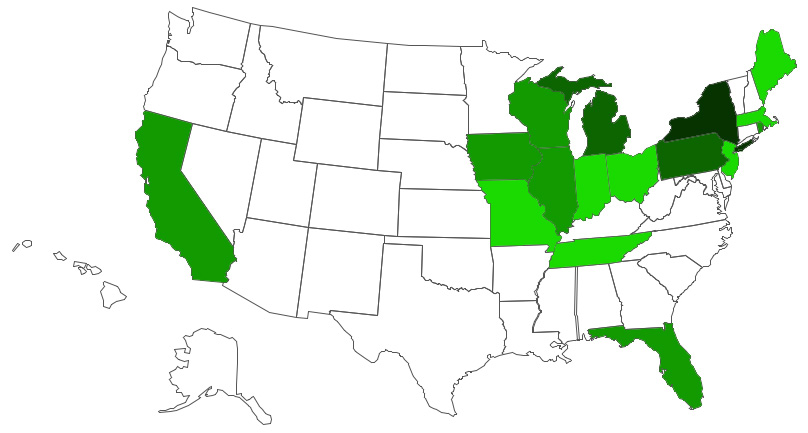 Hints:
1) Nothing to do with sports.
2) Not extensive, but within certain parameters.
3) Washington DC is eligible for inclusion but very unlikely to ever actually be included. The territories are not eligible for inclusion, unless they become states.
4) In the context of the question, the outliers really aren't California and Florida so much as Rhode Island and Maine (and the absence of Texas).
5) New York has had 4, Pennsylvania/Michigan have had 3, Iowa-Wisconsin-Illinois-RI-California-Florida have had two, and the other listed states have had 1.
6) Instances since the turn of the 20th century.