Update on Leaguefest: Attendee Input Needed!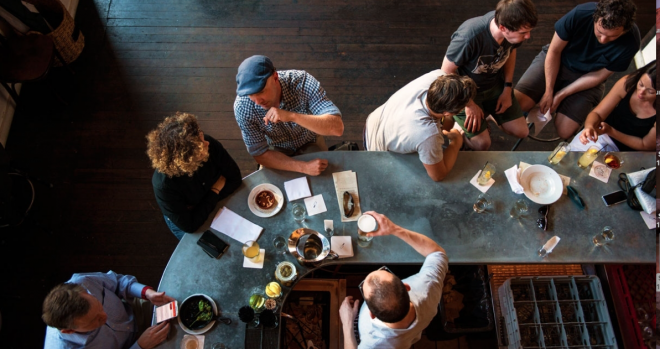 There's been a disappointing — to me, anyway — development for this month's Leaguefest.
I am going to be hitting the GOP campaign trail pretty heavily over the next several weeks for a commissioned assignment. One of the many unique aspects of the Trump campaign is that they don't schedule anything more than 24-48 hours in advance. (For those curious about this kind of stuff, you can compare Mr. Trump's official schedule of upcoming public events to Sec. Clinton's.) This means that it is possible that I might miss some (though certainly not all) of Leaguefest.
As those attending know, I was planning to host a dinner at my house on Saturday evening. Now, however, I cannot be 100% sure that I will be in Portland Saturday night — and if I'm not, then I might not know until that Friday evening or even Saturday morning. So with apologies to all, I am most regretfully cancelling dinner at my house. Instead, we will return to Leaguefest tradition and meet at a local eatery for a group dinner that evening.
So now I ask those of you planning on attending: Where shall we eat?
I've taken the liberty of choosing five possible options, all of which are both city and personal favorites. I've also tried to weed out those restaurants that sit on the "highly expensive" end of the spectrum. And, with the exception of the last, each has at one time or another been named Portland's Restaurant of the Year. If you're coming to Leaguefest, and have an opinion about one over the other, let us know in the comments section and we'll make the necessary reservations this week.
And with that, let's take a look at our options…
Andina: Located in the Pearl District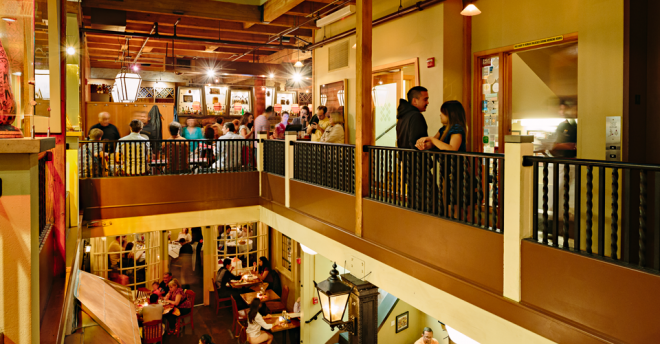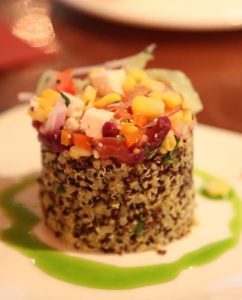 Reason You Should Vote For Andina: This nationally-known joint features a fusion of Peruvian and Northwest cuisine. It's got a fantastic mix of options for meat eaters, vegetarians, and vegans. The entrees are to die for, but the real draw is the tapas menu and the amazing cocktails. For those staying in the downtown, NW, and Pearl — which I believe is most of you — Andina will be an easy walk on a sunny summer night, and for those wanting to wander and find a night cap elsewhere after dinner will have a million choices within walking distance.
Reason you Should Vote Against Andina: If menus with ingredients you have never heard of bother you, you might consider voting for us to eat elsewhere. Part of the experience of Andina is learning first hand what guiso, pisco, and causas are.
Pok Pok: Located in the Southeast District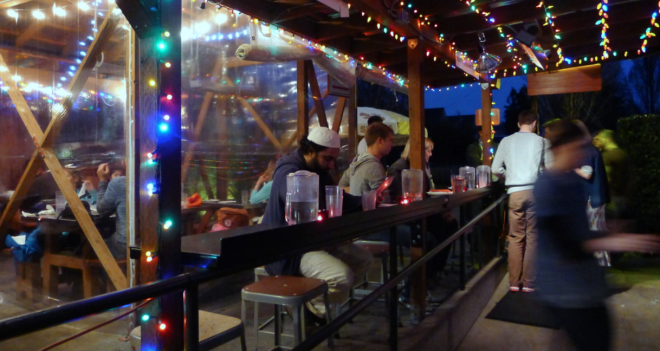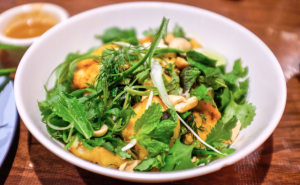 Reason You Should Vote For Pok Pok: This is the Portland restaurant that gets written up in national publications all the time. If you know foodies and you tell them afterwards that you've just been to Portland, they might well ask if you ate here. It's billed as "authentic Thai street food," but trust me when I say that nothing on its menu will be remotely like what you order at a traditional American Thai takeout place. Much of the menu, including sticky rice and very small half chickens, is to be eaten with your hands. Their drinking vinegars are amazing, both as non-alcoholic options on their own and as ingredients in cocktails. It's informal, has plenty of small plates, and most of its seating is outdoors — which is a plus on a Portland summer night.
Reason you Should Vote Against Pok Pok: The same caution I mentioned for Andina goes double here. Also, it's not perfectly located for those wanting to get everywhere by foot or public transportation. Finally, Pok Pok does not accept reservations and its very popular, so there would likely be a wait at their site bar across the street, the Whiskey Soda Lounge.
Clyde Common: Downtown District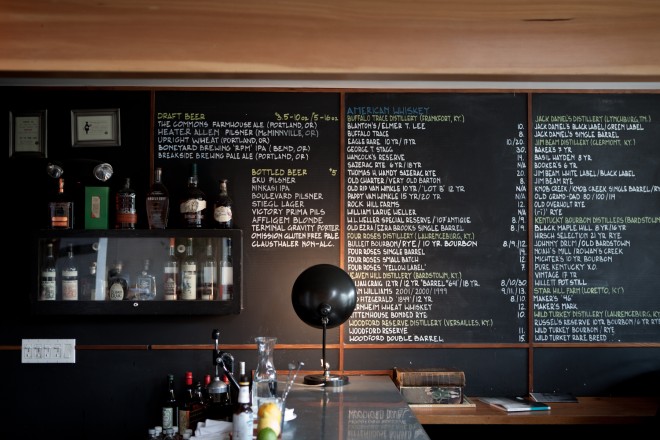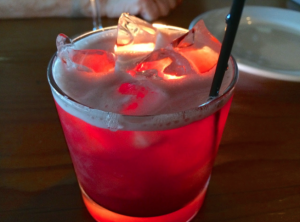 Reason You Should Vote For Clyde Common: It's a Northwest take on traditional bistro fair in a casual setting. You will find the food here to be very familiar while still being uniquely Portland-esque. For those into libations, the head mixologist, Jeffery Morganthaler, is nationally known and revered by other mixologists. (Their drinks are so good that should we not eat here on Saturday, we should consider meeting for drinks at some other point in the weekend.) Also, they have big, family-eating style tables which will really lend themselves to a Leaguefest dinner. It will also be an easy walk for those staying downtown, in the Pearl, or the Northwest neighborhoods.
Reason you Should Vote Against Clyde Common: Though delicious, the menu is limited. While non-meat-eaters pretty much always have options on any Portland menu, their options here will be somewhat scant.
Blue Hour: Pearl District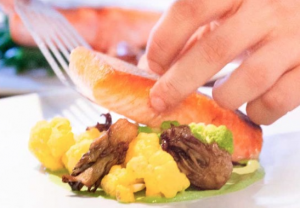 Reason You Should Vote For Blue Hour: Is it important for you to go the Steak Dinner route when dining out? Then Blue Hour is defiantly the right choice for you. The food and atmosphere are somehow both upscale and funky. The food is amazing, and pretty diverse in terms of appeal to different tastes. And all of those Pearl-District-location benefits I mentioned about Andina? Blue Hour has all of those as well.
Reason you Should Vote Against Blue Hour: Two reasons and two reasons only. The first is that if you want Saturday night's dinner to be a Portland experience, you should know that the menu at Blue Hour is pretty similar to the menu you might find at a similar upscale eatery in Atlanta, Phoenix, or Dallas. The second is that it is the most expensive option of the five presented here. Though by no means the most expensive restaurant in PDX, you should come here expecting to drop a Benjamin (or maybe two depending on your tastes) on food, wine, and beverages.
Oven And Shaker: Pearl District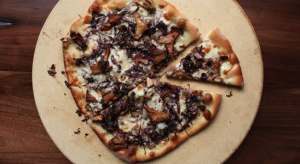 Reason You Should Vote For Oven and Shaker: It's an upscale, funky, Portland-foodie-esque pizzeria. That means that Oven and Shaker is the best bet for those on a budget, but it still works well for those looking to try things either traditional or uniquely Portland. Unlike most other pizza joints, they have a pretty fantastic bar with all kinds of creative cocktails. And of course, like Andina and Blue Hour, it's in the Pearl District, so its great for those wanting to walk about.
Reason you Should Vote Against Oven and Shaker: "Because it's a pizza joint, damn it, and I didn't drop a few half a week's pay to fly all the way to Portland just to eat pizza!"
If you're attending, please let us know in the comments section where you would like to eat on Saturday.
Can't wait to see you all!