More Like Ross, Don't Douthat
Pope Francis held forth on the state of Catholic marriage last week and, as it turns out, social conservatives seem to appreciate having their own marriages criticized far less than they appreciate criticizing everybody else's. But before we get into that, here is what Pope Francis said:
"It's provisional, and because of this the great majority of our sacramental marriages are null. Because they say "yes, for the rest of my life!" but they don't know what they are saying. Because they have a different culture. They say it, they have good will, but they don't know."
Pope Francis's apparent point was that people do not fully understand what they are doing when the commit to each other for a lifetime. This seems reasonable. He also implied that the idea of a lifetime commitment might not be understood in the way that it once was, assuming that it is even being accepted at all. This also seems reasonable. But because Pope Francis aimed his critique squarely at Catholic marriages – ostensibly, the marriages one would assume he would be the most fond of – socially conservative Catholics lost their minds.\
Rather than addressing each and every single one of those hissy-fits though, perhaps it makes the most sense to address Ross Douthat. Ross is the New York Times' social conservative of record, a long-time opponent of gay marriage who sees traditional religious believers as victims. To him, a bully deprived off the ability to bully is the one who is truly suffering, the broader project of equality be damned. That bullying though needs to be reserved only for anything less than Douthat's preferred ideal.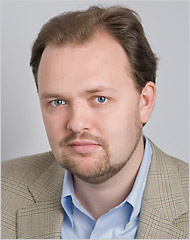 But let's hit the pause button on Douthat, briefly.
One of the better arguments made in favor of gay marriage asked its opponents to show their work. If they really were so worried about the state of marriage, as they insisted at literally every imaginable opportunity, why were they not arguing for policies that in any imaginable way limited their own access to the institution? There were always policy options available to marriage's self-appointed defenders: divorce could be forbidden, second marriages could be banned, various behaviors (abuse, infidelity, etc) could strip individuals of the right to marry, etc. Yet social conservatives who insisted that their only motivation was a defense of the institution itself could never bring themselves to loudly advocate for any law that would in anyway hurt themselves. Yes, they might criticize straight activity allegedly injurious to the institution, but it never went further than that. The obvious conclusion was that social conservatives were never actually concerned about the institution of marriage, at least as far as their own lives were concerned; they were only seeking to punish gays for the alleged crime of being gay. Withholding access to the institution was a particularly effective way of hurting those who were not themselves.
Back to Douthat. To his thinking, gays ought to be excluded from the institution because they are incapable of achieving his ideal: biological parents raising biological children in a committed monogamous relationship sanctified by a religious institution (preferably his own, probably). Perhaps it is worth noting that Douthat has achieved his own ideal in that he is married and has children and was married in his church. Gays, to say nothing of any other family arrangements that stray from the one he voluntarily pursued for himself, are thus necessarily less than he is because they cannot do what he did. To his mind, this apparently makes him immune to gentle Papal criticism. Douthat is not alone in this; social conservatism routinely presents itself as being utterly beyond reproach, mostly because it is a movement that either immediately forgives or conveniently ignores those who have strayed (and strayed, and strayed, and strayed, as in the cases of Kim Davis and Josh Duggar and, on a far grander and more painful scale, Douthat's own Catholic Church under the leadership of Popes John Paul and Benedict).
This presumed immunity was on full display as Douthat responded to the Pope's marital criticism, which, it should be noted, amounted to nothing more than making the very reasonable observation that the commitment of marriage is not fully understood at its outset. But Francis's words were just that: words. No marriages were dissolved because of them. Nobody's families were torn asunder because of them. No hospital denied a husband access to a dying spouse because of them.
But to Douthat, even this mildest of rebukes was positively unimaginable. His immediate meltdown started here and ended with this, his 17th tweet in a series designed to explain why the Pope was wrong to even consider noting that modern couples do not fully understand the commitment that they are making when they first make it. And if that wasn't enough Douthat's flourish was as follows:

Got that? He affords himself the authority to judge other marriages – that "(well, mostly)" is as dickish a comment as you will ever see – with total impunity. It would almost  appear as if it has never crossed his mind not to judge other marriages. But then, within the same tweet, he balks at the idea that anybody anywhere could judge his own marriage or any of the marriages of his Catholic friends, even a little bit, even in a way that has no substantive effect upon his own life, even if that judge is literally the Pope himself. Douthat is off-limits, in other words. Everybody else is not so lucky. 
Douthat is a man at once impossibly vicious and remarkably weak, one whose capacity to dish it out is matched only by his utter inability to take it. But that 17th tweet goes miles in explaining how it is that he can perceive a bully prevented from bullying as a bigger problem than the bullying itself. Speaking of bullying, there is a long-debate about whether its occurrence is motivated by too little self-esteem or too much. Those who believe that it is motivated by too much self-esteem believe that bullies think that they are the world's superiors, owed everything immediately, denied nothing ever, and always at the expense of anybody who thinks otherwise. That is an abstract and distant idea. Douthat is real and as illustrative of the theory as has ever existed.