How To Fix a Broken Elephant: A Recipe for Electoral Health In Six Incredibly Difficult Steps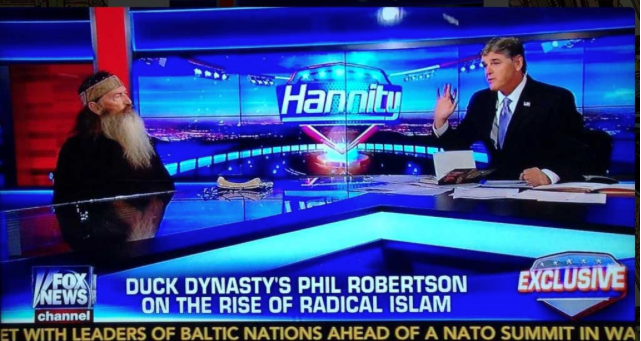 [Note: Those who have not read the prologue to this post should probably do so. You can find it here.]
Here is a truth I believe to my absolute core: In order for a robust liberal democracy to thrive in a pluralistic society, it is necessary that said democracy be anchored by a principled and disciplined conservative party.
There is also a need for progressivism, of course. Eliminate progressivism from our nation's history, and you have a place where people are still allowed to own other people against their will. But progressivism untethered and set free to sail the winds of populism and capital-I Intellectualism can be a wholly dangerous thing. Progressivism works best when it has a stable counterpoint grounding it. Conservatism provides needed context for those bright, shiny, and tempting radical notions that inevitably pop up in pluralistic societies. Conservatism prevents us from careening headlong over cliffs, lemming-like, in our well-meaning pursuit of being something better than what came before. In addition, conservatism provides us with common roots, tying us to a shared heritage in a way that fosters a sense of community even amongst those who are different. A pluralistic democracy without the tension of both healthy progressivism and healthy conservatism is, I believe, doomed to failure.
Because of this, I confess that I stand opposed to my liberal and leftist friends who are delightedly "passing the popcorn" as they watch the Republican Party descend into the chaos of Trumpism. True, some of my personal horror at the GOP's collapse likely stems from my dislike and distrust of the great Clinton Machine, because unlike most liberals and leftists, I believe to the Clinton Machine to be utterly corrupt, manipulative, and self-serving. But more than that, I genuinely fear any long-term future without a stable and disciplined conservative party to anchor the nation.
To that end, I humbly offer this proposed set of six steps which, I believe, the GOP and conservatives will need to undertake in order to reverse the angle of list toward which Trumpism currently pulls.
None of these steps are intended to be magic bullets. Indeed, I expect that each will be incredibly difficult for most conservatives to embrace, let alone achieve. Still, I argue that each step is absolutely necessary if the Party of Lincoln wishes to be anything but the future depository and breeding ground for demagoguery, drunken populism, and tinpot fringe movements. If you are a conservative and Republican that has been horrified by Donald Trump's ascendancy, I believe that you ignore these steps at your own peril.
Here, then, in no particular order, is what must be done.

1. The GOP Must Go Back to Being an Actual Conservative Party
One of the problems with conservatism having its political fortunes tied to the Media Machine's television and radio ratings is that actual small-c conservatism isn't sexy and it doesn't sell ad space. People are simply more inclined to tune in to see something shiny and new than they are the things they've seen over and over all their lives. Because of this — and because of of how irreparably they have entangled themselves with their media — it's been quite a while since American conservatives have been… well, conservative.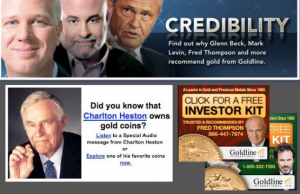 Here is a highly-truncated list of some of the bright and shiny objects that have been peddled in the conservative media in just the past few years: The elimination of public education. A total scrapping of the global monetary system. Allowing the government to prevent the building of houses of worship. Eliminating the teaching of civics in public schools because it is "brainwashing." The elimination of all social safety nets. Mandatory gun ownership. Setting up internment camps. This guy. And that's just the big, multi-week, national headline-grabbing stuff. I'm not even getting into all of those radical ideas tossed out by radio hosts every day that never live long enough to be Fox News staples. 1
Please not misunderstand. I am neither arguing for nor against any of these ideas. Whether they are good ideas or bad ideas is unimportant for our purposes here. What is important is that they are all highly radical proposals. As such, they are by definition the opposite of conservative. In fact, I would argue that the current GOP platform has but two truly small-c conservative planks: supporting the second amendment, and opposing gay marriage. The rest of it is a hodgepodge of sweeping policy ideas that are largely untested in modern American society. There's a word for a political party that promotes sweeping policy ideas that are largely untested, and it ain't conservative.
Consider if you will the trajectory of the pool of leading candidates for the Republican presidential primaries since the emergence of conservative talk radio and Fox News as the major influencer on the Party.
In 2000, the race quickly narrowed to one between a successful big-state Governor (Bush), two highly respected US Senators (McCain and Hatch), and one accomplished Cornell and Harvard academic and diplomat (Keyes). 2008 saw a battle between one successful big-state Governor (Romney), two highly respected Senators (McCain, Thompson), one candidate who advocated for making the US a Christian nation and who used his campaign to Palin 2 himself to a Fox News gig (Huckabee), and one wacky Congressman who had a history of publishing that was, shall we say, "colorful" (Paul). The primaries of 2012 saw a constant reshuffling of poll leaders, that included two successful big-state governor (Romney, Perry), one wacky Congressman (Paul), another person running on the idea of a Christian Nation (Santorum), one disgraced ex-Speaker hawking books and conspiracy videos (Gingrich), one wacky US Rep who used the elections to go on CSPAN and peddle the idea that Obama was working with a secret cadre of Muslim agents to make Christianity illegal (Bachmann), and the guy best known for saying he didn't see the need to know anything about Ubecki-becki-becki-stan (Cain). This year, only two people ever led in the primary polls. One was an intemperate reality TV show host (Trump), and one was someone using Gingrich's people to peddle books and speaking gigs (Carson). 3
In other words, #NeverTrumpers, despite what you may be telling yourselves, Donald Trump is not a thing that has suddenly happened. We've actually been trending toward him for a while now.
In an effort to keep people energized about tuning back in, day after day, the Media Machine has chosen to regularly embrace radicalism and/or an alternative kind of progressivism and simply label it "conservative." And in an effort to be assured of free and friendly airtime, Republican pols have largely followed suit. But right now the country doesn't actually need an alternative progressive party. It needs a major party that is first and foremost conservative — and where the definition of "conservative" isn't simply "hates liberals."
This plea to return to small-c conservatism brings us to Step 2, which is…

2. Trumpism Must Be Openly and Visibly Opposed
Let's be honest. By November, many or most of those in the #NeverTrump camp will have likely have agreed to "temporarily" embrace Donald Trump and Trumpism. The given reason will be simple, and it will tug at the same human instincts as does loyalty in a professional sports team: A Republican Donald Trump presidency will be better than a Democratic Hilary Clinton presidency. 4 This thinking is complete hogwash, and the strong impulse to buy into that narrative must be resisted.
I'm going to go ahead and quote my fellow editor Will Truman here, because he makes the point better than anyone on the intertubes that I have seen thus far:
It's not that I know he would be a tyrant, but I consider it a non-trivial possibility that he will simply ignore all of the institutional controls we have because he doesn't respect them. That sounds like rhetorical excess, but I see no reason to believe he would not simply ignore unfavorable Supreme Court rulings, and almost always involving his ability to act independent of congress. A number of Democrats look at Cruz, and Republicans look at Hillary, and say "Actually, they'd be worse because…" and I reject those arguments.
Will is absolutely correct. Indeed, Trump has already pledged that if the courts rule against him or his policies, he plans on simply ignoring those rulings. And if that's not enough to turn you away, small-c conservatives, there's plenty more:
Trump appears to be actively and purposefully signaling pro-white nationalism; at the very least, he is willing to let it fester to his benefit. He encourages his supporters to use violence against those who oppose his being president. He's suggested to the press that if they don't play ball with his campaign, he'll "open up" libel laws and put them out of business once he's elected. 5 He has promised that if he is Commander in Chief, he will flout US and international law and kill the families of suspects terrorists and enemy combatants. He's said that if he is elected President, he will follow China and North Korea's lead by having the government "turn off" parts of the internet he believes to be a threat — a proclamation which suggests that in addition to not being well versed in the Constitution, he's not particular curious about the way the technology he hopes to reign in works. He has floated the idea of simply defaulting on US debt, and suggested using the threat of nuclear weapons to stop terrorism — in Europe.
To be very, very clear: These are not things political enemies of Trump are slyly suggesting he might do once elected. These are the things Trump himself has publicly declared that he will do.
This is not the equivalent of illegally cutting corners and sending emails from home instead of your office. It is not the equivalent of having "friends on Wall Street." It is not the equivalent of awarding government contracts to people who donated money to your campaign. It is not the equivalent of saying you have always supported X when in fact you're on record as once having opposed it. To quote PJ O'Rourke in his surprising endorsement of Clinton over Trump, "she's wrong about absolutely everything — but she's wrong within normal parameters." What Trump is promising to do as President is very new and very dangerous territory. #NeverTrumpers, if your main issue with President Obama truly is that the man's liberal and sometimes-illegal reading of the constitution is worrisome, then the idea of President Donald Trump should scare the living shit out of you.
If nothing else, let self-preservation be your guide here. Trump is absolutely going to get trounced, because despite the drama that media pundits are going to peddle to you over the next six months, people with favorables like Trump do not win national elections. Not even against Hillary "you-could-have-run-just-about-anyone-else-not-named-Ted-Cruz-or Ben-Carson-and-beat-her-like-a-drum" Clinton.
To get even a whiff of that new Oval Office smell in 2020, you cannot be seen carrying a Trump banner in 2016.

3. You Must Learn to Be More Discriminating In Your Battles with Political Correctness
More than any of the steps I am listing, this is the one I am gobsmacked that Republicans and conservatives still haven't figured out.
Look, political correctness can indeed be irritating, and in some cases (such as policing unfashionable ideas in college and university faculty) even dangerous. Likewise, there is no doubt that the words like "racist," "misogynist, and "bigot" can sometimes be used reflexively by non-conservatives as a way to limit conservatives' place at the table of ideas. All of these things are, for the purposes of this post and its intended audience, givens. Hey, I am an upper-middle class, CIS, white male that writes about politics and culture online, and because of this I too have been on the receiving end of accusations of bigotry that I totally did not see coming. I get that it can rankle.
But here's is the thing: Even if we grant that some SJWs should chill the fish out, it does not follow that therefore nothing is offensive or that all accusations of bigotry are simply proof of a PC Culture gone amok. And if it's too much of a reach for you to accept that as a moral or intellectual truth, then for now just accept it as an electoral one. If you cheer, defend, or even ignore those things coming out of the conservative media that will absolutely offend women and minorities, you will suffer in national elections. And no, that doesn't mean you just roll over each time an SJW calls you a bad name. But it does mean that you have a responsibility to your party's brand — and like it or not, to independents and moderates whose support you need, your most visible media outlets are part of your party's brand.
Imagine that you are part of a team pitching whatever product or service your actual place of employment sells, and the potential client you are pitching to is a woman. Or African American. Or Mexican American. Now imagine that in the meeting, someone on your team says the kind of thing about women, African Americans, or Mexicans that Breitbart, the National Review, or people on Fox News regularly say. Do you nod along, or laugh? Do you pretend they didn't say it, because you don't want to look uncool to the coworker who said it? Or do you step in and do something to try to salvage the sale — and even if you can't salvage it, pull that coworker aside and have a bit of a chat before the next sales meeting?
In other words, because it's a free country, if you want you can choose to giggle over how angry African Americans get over your Media Machine publicly broadcasting the Barack the Magic Negro. Or you can choose to simply ignore the fact that it ever happened, or choose to be ignorant of the fact that it got so much airtime on conservative media. Or talk yourself into believing that the vote of anyone who was offended by the song was one you didn't need anyway. As I said, it's a free country, so knock yourselves out. But if you make that choice, have the self-awareness to understand that the reason those same African Americans will rabidly refuse to vote for your party in November isn't really that they "get free stuff" from the other side.
Below is a video which is a pretty good (and typical) example of what I'm talking about. It's a clip from Fox News that discusses the liberal issue of gender pay equity, and juxtaposes it with a story from the Washington Free Beacon claiming that female Clinton staffers make less than male staffers. Both topics are fine targets for conservatives to hammer away on, and indeed the segment starts out well. It's the kind of non-objective reporting that, if you left it at that, wouldn't necessarily get you all of the independent woman vote — but might conceivably get you some. The segment even features a kind of hapless token liberal, who does a pretty terrible job addressing any of the points being made. Liberals won't agree, but for a lot of independents it starts out as a clearly biased but potentially strong piece of opinion infotainment.
But watch where the conversation and the "conservative" political commentary quickly goes. And as you do so, ask yourself exactly how this is going to help you reverse the growing trend among the nation's largest single voting demographic:
Right now, one of the most trafficked, famed, and visible sites that trumpets "conservative values" — Breitbart — has a stable of writers that are not only rabidly waving the flag for Trump, but also raising the warning flags against "mudsharking." 6 Perhaps the most used term on conservative sites and twitter feeds to disparage a person today is "cuck," a term that absolutely is meant to have anti-African American connotations on today's alt-right sites, which is where the insult started. 7 The man Ted Cruz calls one of the country's six greatest conservative leaders is a radio shock jock who refers to black students as "jungle animals" and "pack animals." As I noted in my previous post, the National Review — a magazine that for decades has been synonymous with conservative intellectualism — now posts screeds declaring daughters inferior to sons by virtue of their sex, and refers to black children as "primates." If you want additional examples, feel free to tune in to your local conservative talk radio show and listen for an hour.
"Mudsharking," "cuck," "jungle animals," and "primates" is not dog whistling. It is overt, and purposefully so. This kind of messaging needs to be driven from the party and the movement. Period.
Of course, none of you have no control over what Erick Erickson, Sean Hannity, Rush Limbaugh, or Milo Yiannopoulos chooses to broadcast to the world. But you very much have a choice as to what you communicate. Don't concede the state of your party to these people. If the New Review posts decides it's "funny" to call black kids "primates," speak out — and speak out where people can see you doing so. Let people on the NRO comments section, Facebook, Twitter, and Reddit know that you are a conservative and a Republican, and that such boorish behavior has no place in the movement or the Party of Lincoln. Encourage other conservatives and Republicans to do the same. Trust me, people will notice, if for no other reason than at the moment it's sadly "man-bites-dog" territory. Refusing to do so doesn't make the Republican Party a brave and enlightened force fighting the insufferable PC police. It makes the insufferable PC police right about the Republican Party.
If it helps to steel your resolve on this, consider: Your attempt to keep Democrats from "scoring points" by ignoring these kinds of statements from your own side of the fence — rather than regularly condemning the statements and the writers, talk show hosts, and anchors who make them — is actually exactly what Democrats are hoping you will keep doing. When you pretend all of this doesn't exist, or when you label it acceptable because it's just in good fun and it tweaks people you don't like, you're not standing up to liberals. You're playing their patsy.

4. You Must Develop a Better Sense of Proportion
A year from now, there will be a new Democrat in the White House, and it's a damn good bet that Democrat will have to be watched like a hawk in order to mitigate potential corruption and abuse of power. But such public oversight can only be effective if the party limits itself to actual malfeasance, and resists the temptation to dive into ridiculous, imaginary fantasies that sell ad space.
Here's the stone cold truth of it. You can be the opposition party that is seen by the public as standing against corruption, abuse of power, and Presidential overreach. Or you can be the party that is seen by the public as peddling chimeras such as secret Kenyan plots, conspiracy theories about the President preparing for a UN take over America, or crazy talk about the US government's secret plan to make you a Muslim. You cannot be both of these things.
So for heaven's sakes, choose wisely.

5. Your Party Must Start Taking Some Personal Responsibility and Stop Blaming Its Every Misstep on Liberals
Here is the current thinking of most of the #NeverTrump writing I have seen over the past several weeks: Donald Trump won the Republican nomination because something something liberals.
No, he didn't. Donald Trump won the Republican nomination because he was the candidate the Republican Party liked the best.
Further, George Bush didn't abuse the power of executive orders because liberals were being all liberal, any more than Obama did the same because conservatives were being all conservative. Both men did it for no other reason than that there was unconstitutional power to be taken, and no one was willing to stop them. 8 Obama didn't make Republicans abandon decades of wise conservative thought and come out against teaching civics in schools. SJW's didn't make conservative writers in well-trafficked sites take on the issue of "mudsharks" or call African American children "primates." Hillary Clinton didn't make the GOP nominate a man who has vowed to ignore the First Amendment when dealing with those critical of him. No one made the party or the conservative movement do any of that. Everyone just did it all on their own.
And if you want to turn the party around, #NeverTrumpers, you need to come to terms with that.

6. You Must Uncouple Your Political Arm From Your Media Machine
This is the most important step, I believe, because most of the problems noted above are a direct result of turning the Republican National Party into an apparatus whose primary function is to drive media ratings and increase book sales. This fusing of the Party and the Media Machine has led to several disastrous results.
Mike Huckabee David Barton Founders of the Constitution 080109.flv
One of these results is that allowing up-and-coming right-wing politicians a media path where they are rarely if ever challenged has predictably resulted in a slate of weak national candidates unable to stand even the tiniest amount of national scrutiny. I noted after the very first primary debate last summer that assumed forerunners Jeb Bush and Scott Walker looked "tepid, weak, and out of their league."  Conservatives here pooh-poohed that assessment at the time. I believe the reason they could not see the obvious back then was that they believed the candidates would eventually go back to looking like the men they had seen interviewed and talked about in years of conservative media photo-op love-fests. But at the level of a national election, sooner or later you have to face journalists who aren't there to spoon feed the public propaganda about how awesome you are.
You may be correct that the NYT has a liberal bias, conservatives, but the Grey Lady still lets mis-stepping democrats have it with both barrels. Had the conservative media treated Bush and Walker like the NYT treats Obama, Clinton, and Sanders, one of two things would have likely happened long before Trump was nominated: Either Bush and Walker would grown into stronger candidates for that pre-primary scrutiny, or the GOP would have found a better set of candidates on which to pin their dreams of a GOP White House.
Another problem with the party-media fusion is that there is no longer a downside to being an overly-divisive conservative who loses elections and makes the party less popular with the general public. In previous eras, when winning was more important than ratings, being the bat-s**t crazy candidate that lost you an election and embarrassed that party got you a one-way ticket to Exile Island. Today, it gets you your own syndicated radio show.
The only reason Trump was ever in the race was to cash in on the free publicity he's seen others get by flaming out large. Had he quickly cratered, as so many were sure the he would, he would have make a fortune for his troubles. See also: Ben Carson, Herman Cain, Michelle Bachmann, Louie Gohmert, Sarah Palin, and every other conservative media darling that cares more about being famous and making a quick buck than the long-term viability of the party. Sure, Scott Walker might have beat the unions, and Jeb! might have proven that a Republican can effectively govern a swing state, but mark my words: You'll see precious little of them in the years to come on conservative media, while Carson, Jindal, and Huckabee will continue to be daily fodder. (And likely well-paid "consultants" for Fox.)
Finally, and most importantly, there is the issue of calling the wolves to your door.
Immediately after the 2012 election, there was a League podcast where conservative writers and readers from this site dissected the failed GOP efforts to take the White House. In that podcast, Burt Likko raised the question, to what degree was that Tod Kelly guy right when he said the conservative media was doing more harm than good? The responses Burt got were pretty much what every reasonable, well-read conservative says about the Fox News and talk radio phenomena: Real conservatives don't watch that stuff anyway, and even if they did, everyone knows it's just entertainment to tweak liberals and so there is zero harm. My response at the time was essentially this: If you keep broadcasting tripe that includes insane conspiracy theories, sexist trolling, Mexican bashing, and an inordinate amount of time talking about what you believe to be the evils of today's black culture — even if it's all in the spirit of good old fashioned, wholesome, anti-PC, liberal-tweaking fun with no harm intended — you are going to attract people into your movement that don't necessarily see things the way you do. And when they arrive, the people who don't already sit in your camp are going to look at those you have attracted and judge you with one single broad brush stroke. And when they do, it isn't going to go well for you in a country that is becoming more racially diverse every day.
And now, four years later, here we are: Going into a November battle with an army led by an undisciplined, volatile, vindictive narcissist who retweets offensive remarks by white nationalists, who until now was primarily known as the reality TV villain best know for belittling employees and telling  female workers under his employ that he thought they'd look good getting down in front of him on their knees, and who has vowed that if elected he will ignore laws and suspend basic Constitutional rights for those he doesn't trust or whom he doesn't think respect him enough — nominated by the country's conservative party. 

I have been saying this for years on this site to my fellow Republicans, and I will say it again here: If you choose to value shock radio ratings more than you do national electability, there will eventually be a price to pay. If you choose to value being able to go on your own news network and tweak liberals more than you do building coalitions with women and minorities, there will eventually be a price to pay. If you choose to value a political farm system that promotes the Michele Bachmanns, Sarah Palins, and Frank Gaffneys of the world over the Brian Sandovals, Gary Herberts, and John Kasichs because the former are more likely to say the kind of outrageous shit that gets viewers and listeners to tune in, there will eventually be a price to pay. Trumpism, as it turns out, is that price.
And now, the question for #NeverTrumpers and real small-c conservatives is this: Is that price really worth it?
If so, then feel free to ignore all of these steps.