It Ain't Theft If It's Legal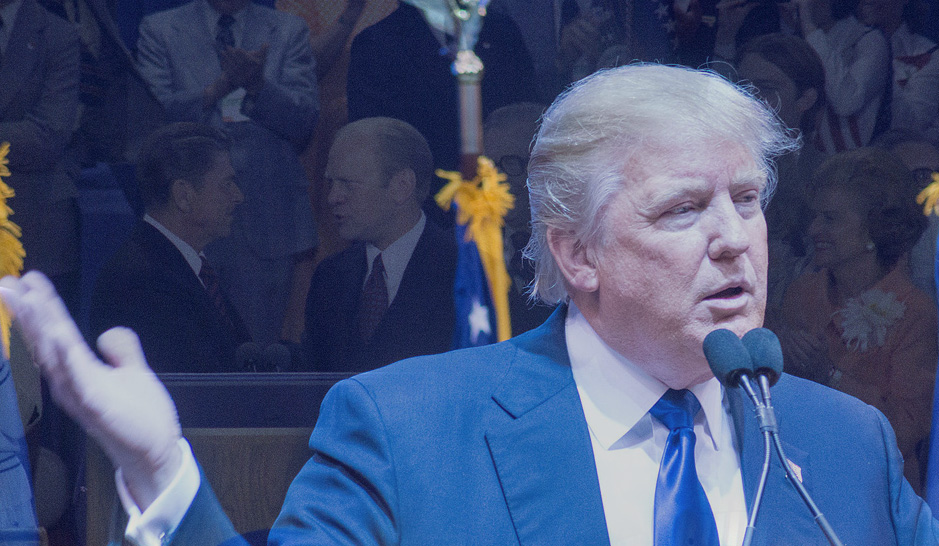 There is an increasing chorus among the punditry that Republican plans to deny Trump the nomination, if he gets a clear plurality, would be a bad move. Damon Linker's recent piece is indicative:
That's when true Trumpian chaos will break out — certainly on the floor of the Quicken Loans Arena in Cleveland, and possibly on the streets outside.

But the real source of that pandemonium will be the chaotic thinking of the candidates and pundits who dreamed up and sought to justify the #NeverTrump plot in the first place.

I detest and fear Donald Trump and what he represents. I think those who have voted for him have been civically irresponsible. But attempting to wrest the nomination from him and bestow it on another candidate (presumably runner-up Cruz) after Trump has won a clear plurality of both the votes and the delegates is an act of unjustifiable recklessness.

Those on the other side have spent the past several weeks convincing themselves that an attempt to anoint someone other than Trump as the nominee isn't outrageous at all. In fact, they claim, it's perfectly justified, since there is nothing legitimate about the party permitting a candidate who is opposed by a clear majority of the party to walk away with the nomination.
Simply put, such appeals to legitimacy ring hollow in the Age of Trump. Rules and norms surrounding political convention and the like serve from a mutually beneficial arrangement. Campaigns are run in a particular way, with implicit as well as explicit rules of engagement. It's not always smooth sailing, to be sure, and can really get quite ugly. But there are certain boundaries that are not likely to be crossed without a really good reason. There are all sorts of loopholes that could be exploited that aren't. The reason being not some higher concept of idealism, but the knowledge that a failure to abide by the generally agreed-to rules outweighs any conceivable advantage. It's possible that the Super-Delegates on the Democratic side could overturn a clear consensus in favor of a particular candidate, but they're unlikely to. Can't we all get along?
Sometimes, though, you can't just get along. It is my own extreme view that even if Trump gets to 1237 delegates, the party should look for ways to stop him. I don't expect that they will, for a variety of reasons. I believe doing so would be wrong, in the sense that changing the rules midstream typically is, but wrong in a way that two wrongs can make a right. It wouldn't be for their own benefit (they would be spat upon), or their party's benefit (the party would be destroyed), or their party faction's benefit (no party to have a faction of). It would be for the country's. I would not be comfortable with the means, but the ends would justify them.
But we're not even talking about that. I am not comfortable with the means above because, while yes there are rules about changing rules, there is nonetheless every reason for a candidate to believe that if they can round up a majority of the delegates that they are the nominee. Depriving them of that would be cheating and would be "stealing" the nomination. However, the 1237 threshold exists very explicitly for a reason. No major rule change is required to deny Trump the nomination if he fails to reach that threshold. When they were revising the rules to solve Yesterday's Problem, they easily have said "A majority of voting delegates whose votes count" (ie not those voting for people ineligible under Rule 40b), but they didn't. They said a majority. As badly as the party tried to rig the rules for a plurality candidate, that was a bridge they didn't cross. And for good reason.
Nowhere has it been written that a plurality winner automatically becomes the winner or that a convention is a formality for the delegate leader. The West Wing had an episode devoted to it, where the candidate who came into the convention with the most delegates lost to the protagonist. Not only has it not been written, it has not historically even been assumed. Every year journalists daydream of a brokered convention or a contested convention. . That these concepts even exist in our vocabulary indicates that, even pre-Trump, it was known that the plurality winner did not have the nomination democratically conferred on them. The only other time in modern history where nobody came into the convention with a prohibitive delegate count, the convention was contested.
There are a lot of hidden levers that it's possible for people to pull (even if it's hard to get all the required parties to do it). The majority requirement is not a hidden lever. Nor were the caucuses where Trump fared poorly. This may not be a fair system, but it was definitely a known system. It's also a system that has benefited Trump himself. His delegate count is largely a product of a system that favors plurality winners to a substantial degree. A truly good system would likely have involved fewer WTA delegate allocations, zero congressional district allocations, and (in my dream of dreams) an ordered ballot that could have kept him out of the leader's chair in multiple states as votes were reassigned. It's simply not the case that the rules that favor Trump are to be taken for granted, but when they stop they should abide by unwritten rules that still favor him.
But enough about high-minded ideals, shouldn't the GOP give Trump the nomination to avoid alienating their base?
No.
But they'll get really mad.
So?
What, exactly, are they going to do? It's not clear what they can do that's worth what the party is being asked to concede: a Trump nomination. They can stay home, but that simply makes a lost election still lost. They can try again in four years, but once again the worst they will be able to do is produce the results they're expecting given to them now. And, in four years, the party is less likely to be caught off guard and less likely to have rules so favorable to a(n) outside, pluralist victor in delegate allocation, and they're more likely to take Trump – or a successor – seriously before it's too late. This election was the convergence of a lot of factors, events, and errors. They may be reproducible, but it's not clear that they are. It's a turd in the hand versus a turd in the bush.
Political parties and governance are about coalitions. Some coalitions are natural, when you have two groups that are naturally inclined to agree and are reasonably comfortable with one another. Often, coalitions are a matter of necessity. The point of such coalitions is to cobble together a majority. In the process, people in each faction reach out to other factions, make compromises, and so on. The main goal of a political party is to either win elections or, failing that, at least affect the outcomes. But for major parties, it's to win elections. It is the members and member factions that have policy aims that they join and assist the party to obtain.
Which may be a compelling argument to keep the Trumpers happy because you can't win without them! But what if the opposite is true and you can't win with them? Or what if, in the event that a win does occur, policy aims cannot be met or must be accompanied by bad policies that outweigh the good? Then resistance makes sense. A lot of resistance. As much resistance as you can manage. A lot of people have been trying to fit Trump in the mold of the traditional candidate that everyone comes around to, but that hasn't happened for real reasons that aren't going away. There have been various points in the campaign when he could have made the necessary pivots, except at the end of the day he wasn't willing or wasn't actually capable after all. He still has time, but continues to have shown no inclination and we're already after the point that he needed to do so. It's become unclear that his posture is tactical in a wide view sense, or really ever has been.
As much as some people have wanted to chart his progress to Romney's, better in some ways (states won) and worse in others (vote share, delegate share), all of that ignores the extent to which Trump is fundamentally different. No candidate has gotten this far with this little institutional support. The party's establishment is weak and tired and may, at the end of the day, go ahead and sign its death warrant. Not out of strategy, but simple resignation. But there is no reason to do so while there is a chance of coming out the other side, even if we ignore polling that suggests a lot of Trumpers will accept the outcome.
Ted Cruz is hardly a white knight. He would lead them to a loss just as surely as Trump would. He would probably also lose them the senate, though he could save a couple of seats. He would be bad for the brand. He'd be the worst nominee in either party in over fifty years. He would move the party in the wrong direction. He would be the second worse credible scenario for the GOP and it's not really close – in either direction. That they are both destructive does not mean that they are comparably destructive. This is beyond winning and almost certainly losing, and into what vision the rest of the party will carry between July and November and what the party's identity will be. Once again, they are not comparably bad.
Which of course leads to the question of why not dump both? Why not take them all out and just install someone with a chance of winning? Both options are simply unacceptable to bigwigs. Dust off Mitt Romney! Draft Paul Ryan! Bring back the Jeb!! If I'm going full buccaneer, I might be tempted to say "What the hell!" (Not Jeb, though, seriously, what the hell is wrong with you?) But the election is lost. That particular gambit only pays off if you win, and those guys wouldn't be winning even if they were popular enough within the party to avoid the inevitable (and not entirely unjustified) backlash, which as it happens they are not.
And it's likely impossible anyhow. The decision won't be made by a bunch of rich folks in cigar-filled rooms. It will be made by an auto parts dealer in Osh Kosh, a Burger King franchisee in Grand Junction, and a plumber in Wichita. Local figures from local aspects of the party. They're just as tired of the DC establishment as anybody. They're also, importantly enough, likely to be Cruz people by disposition. So it's Cruz, and lawful evil is better than chaotic evil. He loses, and maybe when the dust has settled, everyone comes to the negotiating table a little bit humbled. Or they don't.
Little or nothing, however, is solved by simply conceding the nomination to Trump. There is a notion that if you let Trump run and lose, his faction in particular will be humbled and will have lost their leverage. Unfortunately, there are over four months between the nomination and the election. To really "give Trump a chance" the party would not only have to concede the nomination, but give him full support afterwards. That is simply impossible. Trump has thus far made it impossible. To try to salvage the House and Senate, the party will need to distance themselves from him. They'll need to run parallel campaigns. A lot of donors won't line up. All of which would give credence to the paranoid fantasy that Trump was sabotaged by the party. Except that it wouldn't be entirely fantasy, because it would be at least partially true. The alternative, to give full-throated support to Trump throughout in order to prove a point, is as undesirable as it is impossible.
To be clear, if he gets the nomination, I'm not suggesting that the party would entirely turn its back on him. It's Reince Priebus's job to support him, for example. He'll also have the tepid support of leadership, but the emphasis is on tepid. Those who think that #NeverTrump is going to be as tangible a thing in October as it is in April are fooling themselves, but so are those who believe everyone will fall into a line as they did with Mitt. There will not be as much institutional support for Trump as there would be for Cruz, and there won't likely even be as much for Cruz as there was for Romney. At least with Cruz, though, there is a chance he will build his own and fewer people will notice.
Right now the narrative is that Trump is going to have a lot of difficulty reaching 1237. I am a little less skeptical that he will than most. He's had nothing but bad days lately, and they're likely to get better from here. He has a spate of contests in the northeast. That could help him carry Indiana and Montana (Which is WTA and has a lot of delegates). Then California has CD-based delegate allocation, which means that Trump can take a small win and pull in a lot of delegates. This seems very doable to me. And if he gets just a few short of 1237, or can regain the air of inevitability, he might be able to pick up some unbounds. Or the opposition around him could simply, for one reason or another, crumble. Make no mistake he has a very small margin of error here, but he does have one.
If he can't get there, though, nobody should carry him across that finish line. Neither by rules nor by convention, nor by convention rules, has he earned it.
Image adapted from a photograph by By Marc Nozell from Merrimack, New Hampshire, USA – 20160208-DSC08296, CC BY 2.0, and a photograph from the Ford Presidential Library.