Pre-Announcement for Leaguefest 2016!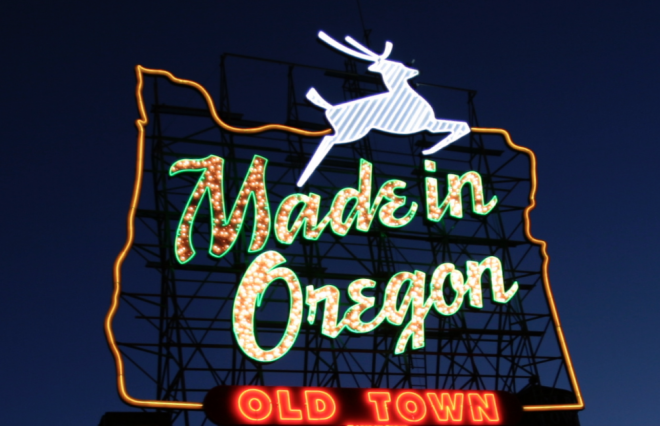 It's the beginning of March, and that means it's time to begin planning this year's Leaguefest.
As many of you know, our previous Leaguefests took place in Las Vegas, Chicago, and Washington, DC. This year will mark my stepping down as Editor in Chief of Ordinary Times, and so it seems appropriate for me to use this occasion to be a true host for our semi-regular get-together.
This year's Leaguefest will take place in my hometown of Portland, Oregon.
In addition to the regular types of activities enjoyed by Leaguefest denizens, this year I will also be hosting an evening of wine, cocktails, and dinner. This will allow me in some small measure to say thanks to everyone for making my job so amazingly fun and easy these past four years. And if not having to shell out for the 'fest's regular Big Dinner allows those on the budgetary fence to take the plunge, well, so much the better.
Added bonus: There are a lot of OTers either in Portland or nearby Washington and California that have not been able to attend in the past, and this might be a way for us all to finally get to break bread with them.
The big question for now is when.
Summers in Portland are pretty spectacular — sunny, warm, not at all humid. Our dog days are the payoff for the constant drizzle we endure the rest of the year. So at this point I am definitely looking to have Leaguefest '16 in the summer. Exactly when is somewhat flexible, so I thought I would find out if there are times that work better or worse for y'all.
So the question is asked: If you think you might be interested in attending this year, are there times this summer that work better/worse than others?
Feel free to answer in the comments section below, by tweet at @rtodkelly, or by email at rtodkelly at mac.com. We will try to take as many people's schedules into consideration as possible.
When we get a date set, I will make a formal announcement on these here pages.
The Dream of the 90s is alive in Portland
[Images: Portland's Trek In The Park  via a screenshot from Youtube, White Stag sign via Wikipedia]