Future Horrible Practices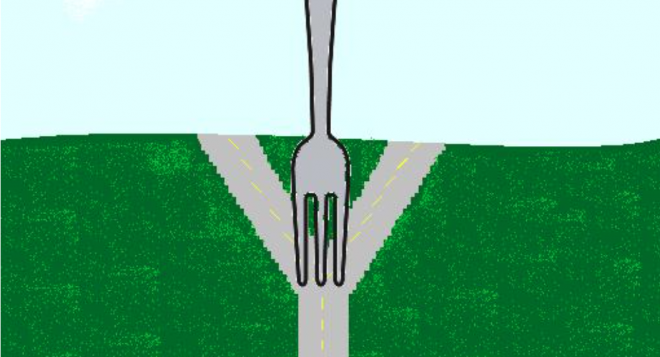 Penelope Trunk writes about four common practices that will horrify our kids someday
Working in cubicles –  "In 20 years we'll laugh at the idea that work could only be accomplished in a cubicle after a soul-crushing commute and aggressively terrible break-room coffee." – Jon Acuff
Juice –  "…it's absurd that families are replacing soda with juice because it's just as bad."
Pigs –  "My husband, who grew up farming, would say the thing kids will be most horrified with is the way we treat animals today"
School – "I'd say the thing kids will be most horrified with is that we send out kids away to school for eight hours a day. I am a firm believer that only poor kids will go to school in the future. And that's a good thing because school is a social service."
I'm inclined to agree with much of this list but it got me thinking about what else I would add. There are so many things from my past, understanding fully how lucky I am to have lived through the entire Digital Age. The ability to store massive amounts of data on tiny things constantly amazes me since my first term papers in college were crammed onto a 3.5 disc. Access to information in general is astounding as is the amount of music at our fingertips. My kids are horrified when I tell them that we could only get the lyrics to newly released songs by taping them and then listening really carefully with a notebook in hand.
Today, I would add the following items as destined for future ridicule:
Tackle football – I love to watch it, but it's an insane sport. Eventually it will go away, unless someone invents a way to make it truly safe.
Cable packages – This is already happening but eventually the idea of paying someone hundreds of dollars per year for packages you only watch 5% of will be considered ludicrous.
Illegal marijuana – We'll think of this the way we think about 20th century prohibition now. A product of Puritan nonsense and a decades-long effort to ruin the lives of otherwise harmless Americans.
Laptops – We'll move to fabric PCs and probably link them to our phones as a sort of all-in-one solution.
For the readers, what do you have on your list?
[Image: Dinner Fork in the Road, via Wiki Commons.]