Linky Friday #152: Russian History
Russia: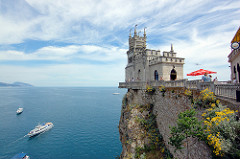 [Ru1] Turns out, it's good to marry the daughter of the king. Not so good to be a critic, because mysterious illness.
[Ru2] The Old Believers are a fundamentalist sect that fled into Siberia in 1930's Soviet Union later to be discovered in 1978. It's a fascinating story.
[Ru3] Dave Schuler watched August, Eight, a Russian movie on the Russo-Georgian War of 2008, which gives a view of the war from the Russian side.
[Ru4] Tim Marshall writes of Russia's unfortunate geography, and why it's so concerned with its eastern neighbors. The annexation of Crimea, though, turned out to be pretty expensive.
[Ru5] Alexander J Motyl explains what he believes to be the coming collapse of the Putin regime.
Media: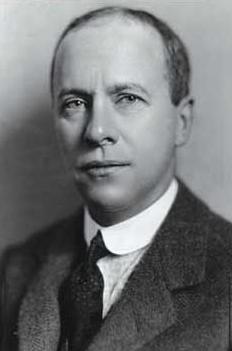 [M1] Chris Hughes is apparently selling the New Republic in favor of a new house.
[M2] What happened to the paparazzi? The subjects of the media are in revolt.
[M3] Kelly McBride looks at the ethics of how Bloomberg should treat Bloomberg.
[M4] "One of those wrecked ships carried a cat, and the crew went back to save it. I made the cat the feature of my story, while the other reporters failed to mention the cat, and were called down by their city editors for being beaten. The next time there was a shipwreck there was no cat; but the other ship news reporters did not wish to take chances, and put the cat in. I wrote a true report, leaving out the cat, and then I was severely chided for being beaten. Now when there is a shipwreck all of us always put in a cat."
Housing: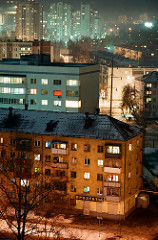 [Ho1] Even in New York, the market for bazillionaire housing is apparently not endless.
[Ho2] Wendell Cox looks at the most and least housing-affordable cities in the world. USA! USA! USA! (Excluding California.)
[Ho3] Microcondos are coming to Houston.
[Ho4] Abby Schachter writes about the major problems with micro-living. It seems for micro-living to really work, you need robust public spaces.
[Ho5] Kriston Capps makes the case against ethical landlording.
[Ho6] "In high-demand areas, [Vancouver demonstrates] new dense construction can and does improve affordability by making more productive use of expensive land. As the adage goes, a skyscraper is a machine to make the land pay."
Resources: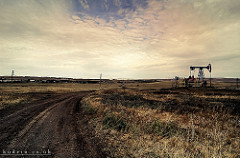 [Re1] OPEC may have started a price war, but rich investors are going to make winning it hard. Saudi Arabia could come out the loser.
[Re2] Meltdown-Proof nuclear reactors? You have my attention…
[Re3] Woohoo! Peter Dockrill looks at a potentially cheap mechanism of desalinization!
[Re4] Never mind space, is the next frontier the deep blue sea? There may be power in them there oceans, though, Oscar Gordon reports at Hit Coffee.
[Re5] Mining in Europe began more than 4,000 years ago.
Gender:
[G1] Justin Wolfers reports that when it comes to teamwork, women kind of get the shaft.
[G2] He wanted to sleep with her and couldn't, so what else could he do but fire her.
[G3] Ruth Graham has perhaps the best take on the CDC's report about whether women should drink when they are off birth control. A little guiltily, I'm kind of glad to see the CDC getting some hate from other quarters.
[G4] Priceonomics looks at female rulers before feminism, where queens may (or may not) have been more warhawky than their king counterparts.
[G5] The Femitheist thinks that we can fix all of our problems by decimating the male population. The good news for the men that remain is that they would be relied on pretty heavily for mating.
[G6] IUDs are the most effective method of birth control, and honestly one of the only forms of birth control I see making a serious dent in our abortion rates.
History: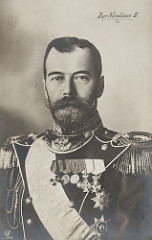 [Hi1] "Snavely told Heaton about the stories, and the two of them did something un-geoscientific: they decided to take the Makah story not as myth, but as history. That is, they assumed the Makah were describing a geologically-recent tsunami, compared the Makah narrative with their understanding of Cape Flattery's geology, found the similarity between story and geology 'noteworthy,' and published their findings in the scientific literature."
[Hi2] Atlas Obscura looks at Kiska, Alaska, and the history of the battle that was fought there in World War 2.
[Hi3] Matt Novak looks at Australia's secret history as a White Utopia.
[Hi4] Helen Andrews (who previously wrote this absolutely fantastic look at the Siberian/Australian parallels) looks at Women Against Suffrage. Here are some cartoons used for the anti-suffrage movement.
[Hi5] Elizabeth Wright explains how Marcus Garvey should be honored as an enemy of Communism.