An Admirable Attempt: Theodore Dalrymple's Admirable Evasions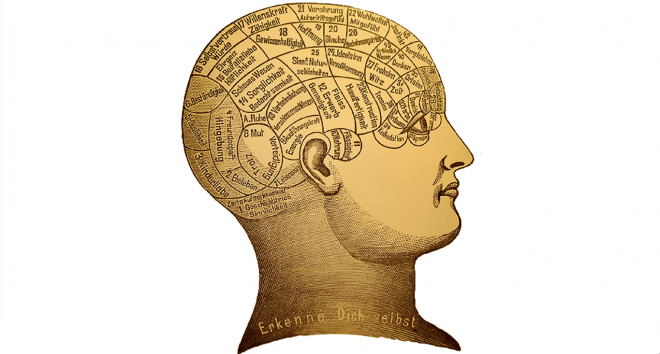 I recently finished Theodore Dalrymple's wonderful polemic, Admirable Evasions: How Psychology Undermines Morality. I characterize it as a polemic, not a book or study, because in my opinion it is neither long enough to qualify as a book (even if it has been published as one), nor scientific (or boring) enough to count as a study. Indeed, the only times the polemic touches the scientific are when Dalrymple attempts to show either its meaninglessness or, slightly worse, its disastrous consequences. In all honesty — and I'm not sure how Dalrymple would feel about this categorization, given his multiple references to Samuel Johnson — the piece reads more like the sort of pamphlet one would see at the high time of pamphleteering: the 18th century. So, I'll just call it an essay.
Two things arose in my mind as I read the essay over the course of two days and multiple cups of coffee. The first was how books, or "books," are written these days — their character, if you will. The second, which was of much greater importance, was the question of how Mr. Dalrymple intends to get his point across on a much larger scale.
I will address the much easier and more obvious point first. To say that books published these days have become — or at least attempt to portray themselves as — more scientific would be a gross understatement. From self-help to history, authors wish to make their word the last one by inserting some type of scientific jargon wherever they can. With "self-help," the temptation is unusually strong, because, as Dalrymple hints, it is just a branch of psychology.
History might be less overtly scientific, but it nonetheless still attempts to be scientific. I would argue that the phrases "historians agree" or "there's a consensus among historians" are akin to "studies have proven." They don't explicitly refer to science per se, but they invoke a quasi-scientific or scholarly authority on behalf of the position that the author is taking.
As an amateur but passionate lover of history, I can say with confidence that there is hardly consensus about any part of history beyond simple, trivial facts about dates — and even these are hotly contested in some cases. But, as Dalrymple rightly points out, this need to seem authoritative is the epitome of psychological writing. And it doesn't take a psychologist to understand that if everyone is saying "studies have proven" while pushing different and sometimes opposing theses, then the phrase has become all but meaningless. In a way similar to how the meaning of "morality" has been said to have been defined out of existence, we have flaunted "studies" out of existence.
As mentioned earlier, Dalrymple doesn't use scientific research to back up his position that psychology is destroying our sense of moral responsibility. Rather, he humbly asks us to just look around. His characterization of our modern society is spot on when he says that we've changed our motto from "I think, therefore I am" to "He suffers, therefore he is a victim." But what is interesting is not that Dalrymple comes up with study after study to support his claims, but rather that he uses the rather "low" technique of polemic. He simply uses rhetoric to make his point. He sets no authority upon his argument other than the brief biographical sketch you may or may not choose to read in the dust jacket. (He is a professional in the field with an exceptional amount of experience). I hope this doesn't take away from Dalrymple or his vast intelligence and masterful use of language, but rather allows his work to convey a breath of fresh air amidst a maelstrom of academic-­style papers, jargon­-riddled rants that make close to no sense, and shallow books about how you can "help" yourself.
The topic of rhetoric deserves more attention than I have given it here. All I can say is that after a while, standing in the exhaust-filled garage of professionalization gets old and boring (if it hasn't already killed you), and one needs to sit in a field of flowers. Even if that field is not metaphysically or scientifically proven.
My second point is much more difficult. It is less of a praise of Mr. Dalrymple and more of a provocation.
One might agree with Mr. Dalrymple that psychology is undermining morality, but all that is left after putting the essay down is empty agreement. There is hardly a plan to combat the rampant spreading of the attitude that psychology is the ultimate science — that it is the end to knowledge, and all we need to figure out. I'm not asking for the author to write an essay entitled "10 Ways to Win an Argument With a Psychologist" or "30 Steps to Undermining Psychology," but a mere intimation of what might be done, in light of the unhappy situation in which we find ourselves, is the only feeling left with the reader. I guess this is why some of Mr. Dalrymple's more dedicated readers have labeled him as pessimistic. Dalrymple's brand of pessimism is not a story that ends in optimism. It just ends.
This is not, however, a part of my critique of the essay. The work stands alone in its condemnation of psychology, and I can see how the essay might convince more people that prudence is required when wading into the waters of psychology. It is a great tragedy that some of the best ideas are ideas that aim only to question our mad dash for more progress in this or that field — to offer prudence in a world where progress seems to be the only virtue. Prudence is neither flashy nor interesting; it is the great restrainer of "more." Dalrymple's work will mostly likely serve as a retroactive prophecy when we say of it in fifty years, "well, someone did warn us about this." But even if Dalrymple chooses not to tackle it, the question stands: What can be done about the situation? Is this a problem at the educational level? The professional level? The answer — to echo the author's pessimism — is that it might indeed be every level.
But this is not a call for apathetic inaction, rather an attempt to — in Kirk's words — brighten your corner of the world. I am afraid I share Mr. Dalrymple's implicit cynicism that there may not be much we can do on a grand scale. But hardly ever are things done on a grand scale. They are done in the trenches, in the day to day conversations we have with other people. And it is obvious where exactly the root of the problem lies: with all of us.
It is we who get fed some study that doesn't prove much of anything and proceed to write about it on the popular journalism website of the day, thus feeding it to others. This twisted handing down of "information" is the problem, this convincing of young minds that psychology really has found some things out. In a world where certain subjects dance in dissent and lack consensus, psychology wishes to fill the gaps of certainty. It boldly claims that "we all agree, and you can too," and young minds flock to it. For they have found something they can not only use, but can use knowing for certain that they are Right. The problem lies in the flourishing of those who without the rigor of science flaunt the prestige and sureness of something that they neither know nothing about, nor realize the potential consequences thereof.
G.K. Chesterton once said that no one should destroy a thing unless they understand why it is useful. I would argue that the same holds true in the opposite. Those who do not understand how a new, flashy thing will affect the useful things with which it intersects should be slow to swan dive into the excitement of novelty.
Like the author, I too urge the reader to simply look around. How often does one engage in conversations that are riddled with phrases like 'studies show' or 'science has proven?" How often does this come across as the last word on the subject, at least until the unlucky conversant can go home and do some PubMed research of his own? I imagine the answer is quite often.
It is on these grounds, I believe, that Dalrymple wishes to combat the ever-encroaching influence of psychology. It is not in policy matters, but personal matters, that this becomes a sort of call to action. For piecemeal changes and the questioning of things previously unquestioned is how grand changes come about. I will call the author's pessimism and raise him a tiny dose of optimism. There are some out there who read about certain sad states of the world, but who don't find in this sadness a reason to quit so much as to converse. To keep the conversation going, and to not let anything be taken for granted. It is when things are taken for granted — as psychology almost has — that things become granite and life becomes a whole lot less interesting to live.
I agree with the Harvard psychologist Paul Bloom when he says that psychology is in its pre­-Copernican state. It would be wise if our culture and educational system admitted this, and stopped fooling ourselves about how far we've advanced in understanding ourselves.