The Montauk Catamaran Company Chronicles, 12/2015: More Help Wanted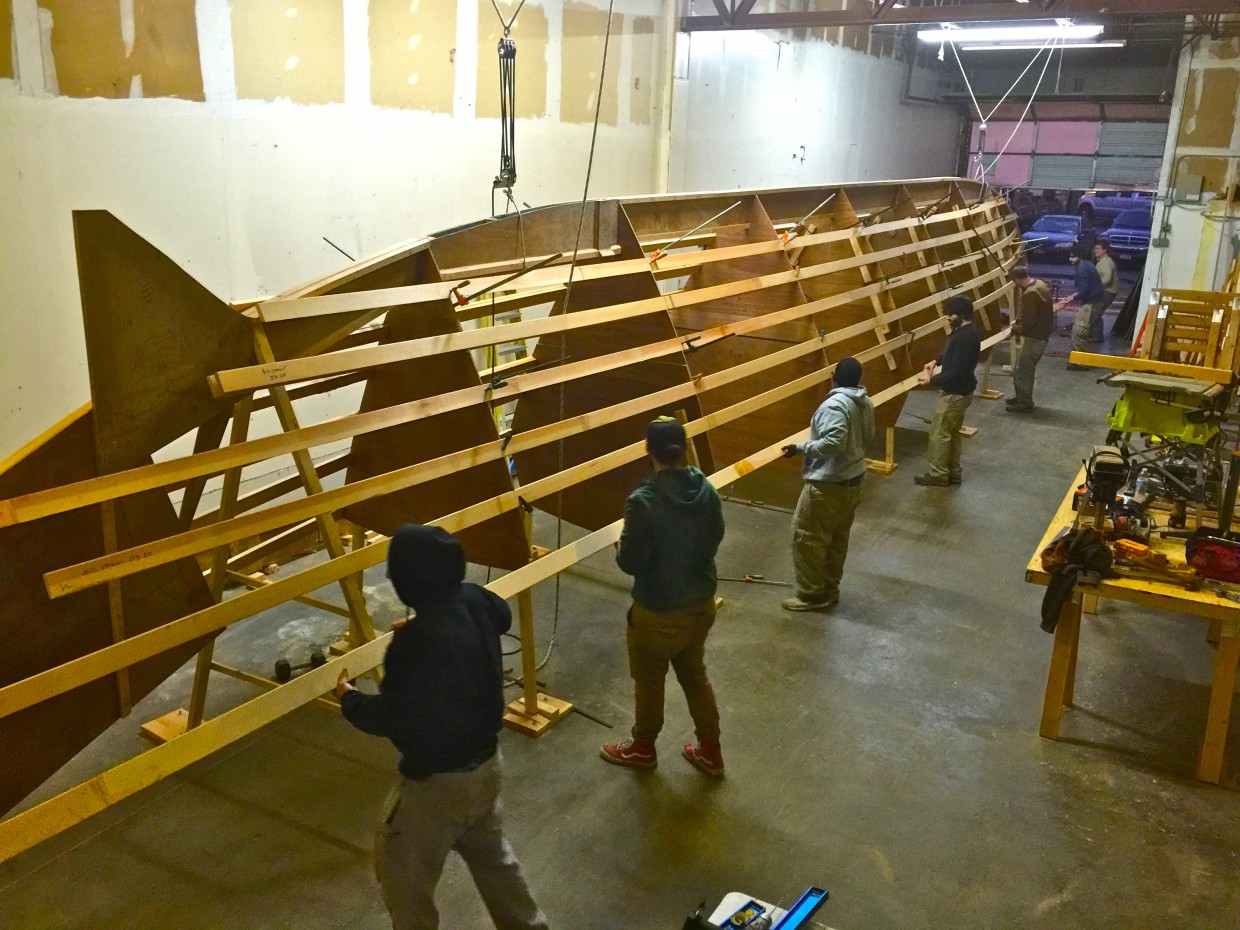 (The Montauk Catamaran Company Chronicles is an ongoing series of posts detailing the construction of Mon Tiki Largo, a James Wharram Designs Pahi 63 MkII. The author's current boat is the catamaran Mon Tiki, a JWD Tiki 38, which he built in 2012 and currently operates as a day-sailing charter in Montauk NY. You can see all the posts in this series by clicking here.)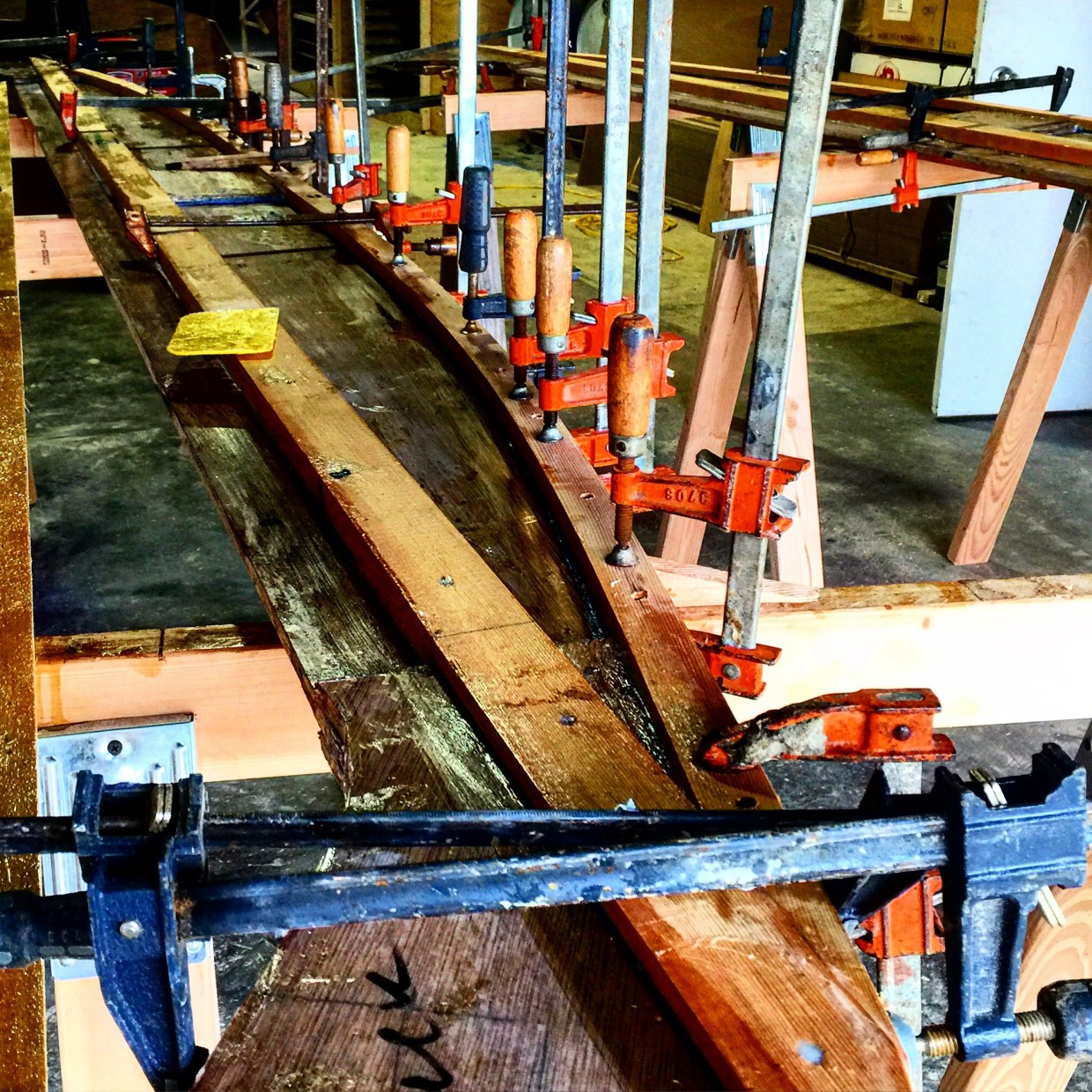 Hello Gents and Ladies, ordinary and otherwise. Work continues on Mon Tiki Largo, with enough project going simultaneously that we need more hands in the shop. Below is the job posting running on Craig's List Long Island, but one of the best people I've ever worked with came from posting here at OT, so in the hopes of lightening striking twice, I'm running the post here as well. Also there are some nice pictures of the work going on in the shop.
—
The Montauk Catamaran Company seeks full-time helpers/assistants/apprentice boat-builders to work alongside Capt. David Ryan and other master carpenter/fabricators this winter. Capt. David Ryan is the chief fabricator at the Montauk Catamaran Company, and you will learn all aspects of wood-epoxy composite construction, including: carpentry, epoxy joinery and lamination, and finishing. You will also learn boat systems, including: engine installation and maintenance, boat electrical systems and electronics, sail rigging and operation.
The Montauk Catamaran Company built, owns and operates the US Coast Guard Inspected catamaran "Mon Tiki" in Montauk NY. You will be working on our new catamaran, the 63′ US Coast Guard Inspected catamaran "Mon Tiki Largo" in our workshop in Holbrook NY (Sister-ship "Gaia" pictured). These are entry level full-time positions with the possibility of full-time on-the-water employment for the 2016 summer sailing season.
No experience in boat-building or construction is required, but a successful applicant for this position will be able to demonstrate a history of punctuality, reliability and the ability to learn quickly. The starting wage is $10/hour with a monthly raise for those who show aptitude and initiative.
Please make initial contact by email [hire dot me at sailingmontauk dot com] and include work experience, educational experience and any relevant personal interests and accomplishments.
This is a unique and creative project with a highly motivated team in a relaxed work environment (see photos). We are ready to hire immediately and look forward to hearing from you!