Trump is Bad for Children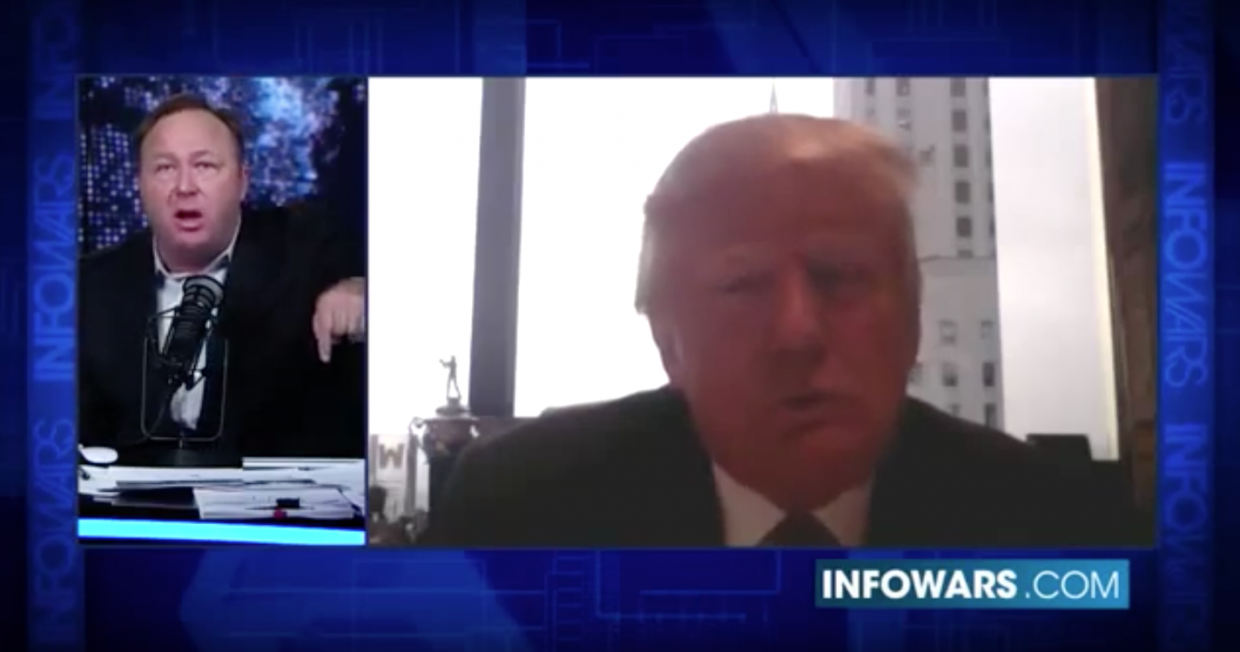 On one level, I've already grown accustomed to Donald Trump saying things that threatened the safety and health of my patients. I just never expected it to get this bad.
After all, it was over a year and a half ago that I first noted Trump promulgating long-debunked myths about an association between vaccines and autism. Given an even bigger audience during the first Republican debate, he was all too happy to regurgitate the same claptrap. Since vaccines save lives, and because those who fail to vaccinate their kids because they believe the misinformation peddled by celebrities like Trump are putting our herd immunity to disease in jeopardy, I've known he's perfectly willing to say things that are bad for children for quite some time.
And then he proposed deporting patients of mine.
I am reasonably certain that many parents who bring their children to my practice are in this country illegally. Many speak little or no English, and often we have to make ourselves understood through broken attempts at speaking each other's languages as best we can. (My Spanish is effective for communication in roughly the same way that, technically, you can open a jar of pickles using a tire iron if you try hard enough.) When I meet a new family, I ask where they're from, be it Connecticut or Venezuela, and I welcome them to the office and to the area wherever their origins.
However, I haven't made it a habit to ask if they have documentation necessary for legal protection. I probably should, since I'm meant to be fully aware of all the barriers parents may face in caring for their kids, and undocumented status is certainly one of them. But I hesitate to ask because I'd never want a parent to fear their answer may somehow expose them to risk of discovery. While that information would never be something I'd share, some may not know that, and I would certainly not want them ever to fear bringing their children in for care.
But "they're illegal," says Trump. As part of his plan to deport all undocumented immigrants living in this country, he would send these patients of mine packing along with their parents.
To an unfamiliar shore he would fling the little girl, immaculate in her school uniform, who last week proudly told me how well she was doing in second grade and why she likes math best. Uprooted from his home would be not only the father who speaks of his concerns about his children's health in heavily-accented English, but also the son whose brittle asthma I manage diligently every winter to keep him out of the emergency department.
I care so much about the wellbeing of these young people. I am appalled that the frontrunner for the Republican nomination does not.
And now, not content to merely demagogue about where people are from, Trump is moving on to how they worship. And now my Muslim patients are at risk, too.
At every well visit for school-aged children, I ask about bullying. For those experiencing it, I talk to parents about resources and try to find solutions for the child. But what shall I do to protect Samir and Fatima and all the other small followers of Islam who come to see me from the lies of the man who says people who share their faith are out to destroy our country? (Let us be frank with ourselves, fellow Americans. Those non-existent videos Trump remembers about Muslims celebrating after 9/11, and those strangely unfindable Pew polls about Muslims hating America are falsehoods. He is trafficking in deceit, and his slander is in service to bigotry.)
Can statements like these do anything but make bullying of Muslim students in this country worse? Will they do anything but make attacks on Muslims more likely? If Muslim members of Congress are getting slurred, how much worse will it be for the little girls I see in hijabs when I walk through the lobby of the hospital where I round? And what will happen when Trump declares these families too much of a threat to leave even the Muslim citizens alone? Do we really believe he will let them live in peace when he speaks with vague sympathy of Japanese internment camps, one of the great American sins of the last century?
Truth be told, it is not a little unpalatable to write that immigrant or Muslim parents are just as loving as anyone else, and their children just as worthy of protection. Should not these things be so obvious as to go without saying? After all, I don't feel the need to stipulate that Nebraskans care about their kids, or that Methodists make fit parents. It seems somehow demeaning to them to say such things about families who come from Mexico or follow the Quran.
And yet, when these families are treated like polemical pinballs, to be whacked around without consequence, their real human faces need to be discussed. The children of immigrant or Muslim families aren't pieces of flotsam to be cast overboard, casual wreckage in one man's ceaseless journey toward ever more attention.
Every patient I see, from ethnic or religious minorities or not, deserves the full protection grown-up society has to offer. Their families deserve to be given their measure of dignity and respect, just like every other human being. And our country deserves better than to be stripped of all that makes it beautiful, even for those of us who would be allowed to remain under the poisonous plan of Donald Trump.