The Fifth Annual Mindless Diversions Unsolicited Shopping Guide
Doctor Gary Chapman, in his theory of the five love languages, discusses how different people speak different "love languages" to communicate how they feel about another person. The five languages follow: Touch, Quality Time, Words, Acts of Service, and Gifts. Now, "gifts" is not necessarily so crude as "here, I spent money on you" (though, granted, it can be) but, in some cases, it can be a complex communication of something like "Hey, I remembered a thing that you said back in July about a 1970's Smiley Face mug that you had when you were a kid and, when I was out and about, I saw this and I thought of you and I wanted you to have it. Again." If you're one of those people, you know that sometimes it can be frustrating to search and find the PERFECT something… and have the person open it and be confused as to why you got them a dang coffee cup when they don't even drink coffee. It's not about the coffee!
Anyway. I know that feeling and I also know that, sometimes, it gets hectic this time of year and you couldn't wait until Christmas to give your friend that coffee cup and now you're stuck wondering "what do I get now?"
I also knew that my recommendations are better suited to video games and Pink Floyd albums than anything else, so I asked my teammates to lend a hand and some recommendations and they delivered in spades. So, with that, I can tell you that we are here to help. Of course we stand by the gifts from years previous, but if you're looking for a little perfect something to get that little perfect someone and you already got them those things, you're going to need new ones. So let's get started!
Oh, wait – first do note that most of the items in this biggest ever Mindless Diversions apocalypxmas guide will link you to Amazon items. So – full disclosure, but this should be a positive unless you hate Amazon or Holidays or both with a passion, and maybe even then – if you purchase any of these items, or most items in any ensuing session at Amazon, from the U.S. branch anyway 1, a small percentage of proceeds will go to OT, so in a way right back to yourself if you like this site or us or some or any of us. So, even if you don't like these things, if you're buying from Amazon this year, stop here first, click a link, and warm your cockles with the thought that you're giving back to OT. 2   3
OK – now we can start!
THE KIDS' SECTION (Vikram and Jaybird's Recs)
[amazon template=image right no caption&asin=B001GRIT9U]Vikram Bath made a handful of recommendations for the little ones: The Maclaren Volo Stroller appears to be one of the best strollers on the market. Weighs less than 10 pounds, can be opened with one arm, suitable for kiddos 6 months and up. If the kiddo you're thinking of is a little bit older, maybe 3 or something, Magnetic Toys are the bomb diggity. Brightly colored to be pleasing to the eye and fun to the point where they won't even notice that it's educational. If, however, you're saying "Well, I don't mind if they notice an educational toy", the abacus is an ancient tool that will teach the kiddo some serious math skills while, at the same time, retaining a little bit of fun. Count up to 10 billion! (When Vikram told me about this, I immediately panicked because I didn't remember any of my abacus skills from childhood and I had to jump to the Youtubes to get a quick refresher. He told me that Kate Snow's Pre-school Math at Home is a great book to work with as you're teaching the abacus to the kids.)
He also made a recommendation of a lovely little Mon Premier doll: Calin Yang. To run with the idea of soft, holdable toys, when I was in Qatar, I picked up a stuffed camel for Maribou and it is cute as heck. I'm also a fan of the "they made a stuffed version of THAT?" toy. Hermit crabs! Platypodes! Toxoplasmosis! (Oooh, I should get one of those for Maribou.)
Now my recommendations for the kiddos are much more avuncular than parental so I'd recommend Diary of a Wimpy Kid. Book 10 (Old School) is out now and we've been buying these books for one of our nephews since the first one. He's sort of started knitting his brow when he opens them at this point, not being 7 anymore. "We told you that we would keep getting these for you even when you were a surly teenager with his hair hanging in his face, dude. Merry Christmas." To help soften the blow of that, we asked the parents what we should also be getting and we were told "Dude, Shannara is being made into a television series. Get him those books." After making the requisite jokes regarding how he already read Lord of the Rings, I made the mental note and will be getting him the original trilogy.
(For more Kids Books see Maribou's Recs below!)
BOOKS FOR GROWNUPS
[amazon template=image left no caption&asin=1250040191]When it comes to the adults in your life, there is an embarrassment of riches. Aaron told me that he had his eye on Memoirs of a Dervish by Robert Irwin. Sex, drugs, rock, roll, and Islam. Saul recommended two bookends discussing the 1970's. Garth Hallberg's City on Fire: A novel tackles the 70's in New York City, while Seasons In The Sun, tackles the 70's in Britain. He also suggested John Irving's latest book, Avenue of Mysteries. I fell madly in love with John Irving when I read Prayer for Owen Meany back in 1989. I love Irving's voice that he puts into each and every one of his characters and Avenue of Mysteries looks REALLY good. Chris told me that his book recommendation made the Booker shortlist: Satin Island, by Tom McCarthy. A story about guy responsible for putting together a narrative that should explain Everything. Capital-E Everything. If only the data didn't get in the way and go down oh-so-many rabbitholes… Anyway, that looks like the perfect gift for an INTJ to give to an INTP. If you want to get all Myers-Briggs. (Which, I know, Chris wouldn't. But you know what INTJs are like.) And Kazzy picked up David Wong's Futuristic Violence and Fancy Suits: A Novel on RTod's recommendation which he says has him engrossed and it's "super fun".
In the non-fiction sections, Mike Schilling recommended The Moose That Roared: The Story of Jay Ward, Bill Scott, a Flying Squirrel, and a Talking Moose, which tells the story of the guys behind behind the bestest cartoon ever: Rocky & Bullwinkle & Friends. Roland Dodds says that the book he'd want to find under the tree is Julius Ruiz's controversial book The 'Red Terror' and the Spanish Civil War. Aaron tells us about Food in England: A complete guide to the food that makes us who we are and he says "My wife is someone who is absolutely fascinated with food, and so this book, while not cheap even used, was right up her ally. I deep trip into English food and all that surounds it, guaranteed to please the food lover on your list."
In addition to those recommendations, I try to always bug Maribou for her best books that would make the best presents and, as always, she didn't disappoint. Take it away, Maribou!
MARIBOU'S BOOK RECOMMENDATIONS
[amazon template=image left no caption&asin=0804179034]The book I've been crowing about for the past few days is Hamster Princess 1: Harriet the Invincible. It's a middle-grade Sleeping Beauty retelling which stars the redoubtable Princess Harriet Hamsterbone, mostly text but with a liberal sprinkling of cartoon panels. And unlike most books of swashbuckling adventure aimed squarely at middle-grade girls, the princess involved OWNS her princessness and glories in it; the author seems to have said "hey, if little girls are gonna be into princesses, how about we embrace that and build on it instead of running from it?" and it works REALLY well. Kinda like my childhood favorite The Paperbag Princess, only with more exuberant glee and less snarliness. I will be sending a copy to both my almost-seven-year-old niece and my almost-thirty-one-year-old youngest sister (not niece's mom, my other sister. NM can read niece's copy.) Both of them love traditional fairy tales as much as I do (shoutout to Mercer Mayer's version of East of the Sun, West of the Moon, which I read to almost-seven-year-old TWICE in one night when she was visiting!), and this book romps all over those traditional stories without forgetting what made them cool in the first place.
One clever thing I did this summer is buy the same teenager mentioned above Adventures in Minecraft. Kid has a Raspberry Pi, a stated interest in becoming an evil overlord, and a pretty intense Minecraft habit. I do what I can. (He was pleased.)
I've rediscovered my picture book habit this year, and out of all my many favorites, the one that has definitely made the gift list – for my scientifically-minded, curious slightly-younger niece, who loves being read to and being outside – is Up in the Garden, Down in the Dirt. Beautifully illustrated, fun to read aloud, and with extra-chunky scientific bits in the back. It's rare to find a non-fiction book suitable for six-year-olds that ALSO gets what makes a good picture book. I'd say this one is Caldecott-worthy.
And one last kids' book I'm hoping to share around this holiday is season is Zen Socks. I haven't read it yet because I only realized when I sat down to write THIS VERY PARAGRAPH that it's out already (and immediately purchased a copy!), but Jaybird and I have given away uncountable numbers of Zen Shorts, Zen Ties, and Zen Ghosts to which it is a sequel. Beautiful illustrations and thoughtful, funny stories that include Zen koans.
If you aren't looking for kids' presents, I actually did read a few adult books this year too ;). But first! Honor Girl is a graphic memoir, er, that is a graphic novel that is actually a memoir, there's nothing graphic in the story itself, which is about a girl's first experience of falling in love at summer camp… with another girl, a camp counselor who is five years older. If I had found this book when I was fourteen I would have loved it just as much as I do now, which is a lot (but maybe in different ways). And two other graphic memoirs I loved this year, these ones written for significantly younger kids but also fun for old people, are El Deafo and Roller Girl.
Now, on to the grown-up books.
My very favorite book so far this year is Maggie Nelson's The Argonauts, which is kind of a memoir about living with and loving her genderqueer partner Harry? But also very much a (READABLE) literary theory book? And also very much a meditation on what it is like to be in her own body, including both being a woman and being a mom? I don't know if you have anyone in your friend circles who will like this book as much as I did, but if you do, I approve.
Uprooted was one of my favorite fantasy novels of the year, and one I think a lot of other people will also love. Spunky village girl, dreaded (and dreadful) wizard in a tower, etc etc etc, but absolutely GLORIOUS. Jonathan Strahan says it is "a bit like a Tiffany Aching novel, had it only been written by Patricia McKillip" and from what I remember of Tiffany Aching novels, the comparison is apt. (Note to self: resume Pratchett reread in new year.)
Finally, it's not a FUN book, but the gift I would encourage everybody to buy for the thoughtful, argumentative, engaged people on their gift list is Between the World and Me. It succeeds as polemic, it succeeds as memoir, and I can only imagine it succeeded with the author's son (its formal audience) as a book-length version of The Talk. The library where I work is has now purchased THREE copies (almost unheard of for an academic library and a popular title) because we simply cannot keep it on the shelf. Everybody keeps telling everyone else they know to read it…
That's it for me this year, though if you have any tough-to-buy-for bibliophiles on your list, feel free to ping me in the comments. I read a lot and I successfully recommend books I haven't read a lot too. (It's been part of my job since 1998.) And now I'll turn it back over to Jaybird.
Whew. I'm back. She sure reads a lot.
CHRIS'S MUSIC RECOMMENDATIONS
[amazon template=image center no caption&asin=B00SKFJEE0]When it comes to music, I know that Chris is a lot better at this music thing than I am and he recommended the following albums (recommendations are his, commentary is mine):
Ava Luna's Infinite House is, according to Pitchfork, "British post-punk, '70s soul and funk, late '60s krautrock."
Natalie Prass's Natalie Prass which, according to Consequence of Sound, is "One of the most fully realized and confident debuts in recent memory, Natalie Prass is an expertly sequenced and executed work that transforms decades of American music tradition into something relevant to the 21st century" but that reads a little bombastic to me. The part that grabbed me was the part that explained that "This is ostensibly a breakup album". I hope you don't need one of those, but if you do, it's good that they're still making them.
Golden Rules came out with Golden Ticket. According to ClashMusic, this is a tight and funky hip-hop album that you shouldn't ignore because, as they put it: "Ignore this and you're a complete Wonka."
Daniel Romano's If I've Only One Time Askin', according to Diffuser, "immediately hearkens back to the 'countrypolitan' style of the '60s and '70s, where country artists were backed by lush orchestral arrangements."
And, last but not least, Jazmine Sullivan's Reality Show which, according to Spin, is her best album that has her compared to "a young Lauryn Hill" and "brassy-Bassey". If you need some R&B, Sullivan's third album is called her best so far.
VIDEO GAMES
[amazon template=image center no caption&asin=B00DBM1RVA]Now, for video games, my recommendations have slipped from being for the Xbox 360 and PS3 to being for the Xbox One and PS4. That said, there were some extra sweeet games that came out this year. Mad Max The Video Game is a game that gets my highest possible recommendation insofar as "I beat it." There are far too many video games out there that just get brushed aside when a newer, shinier one comes out. Mad Max went the distance. For that matter, Batman: Arkham Knight went the distance as well. A brilliant game, with brilliant voice acting, fun gameplay, and a storyline that is so overstuffed that you'll snicker. I enjoyed it unironically under the ironic enjoyment, though. Finally, and you knew this was coming, there is Fallout 4. Frustrating game bugs, baffling design choices, and a true update to the formula. I can't stop playing it. Just one more mission. Just one more level. Just one more discovery. Just one. Then I'll go to bed and dream about playing it some more.
When I asked Patrick for his recommendations, he gave his list based not on genre but on which room of the house you'd find the presents in. Take it away Patrick!
PATRICK'S FURNISHINGS
[amazon template=image center no caption&asin=B00KIG3V3E]Five things for the kitchen:
Lodge Camp Dutch Oven (6 quart)
* excellent for camping
* cheap
* Great for home-made sourdough even if you don't camp
A brazier.
* buy one and you'll find a million uses for it
* no, really
A second crock pot.
* wait, you don't even have one?
A BBQ marinade injector.
* I don't always recommend injecting things that you're going to slow cook
* But when you want to try it, you need one of these.
A set of appropriate beer glasses.
* Four sets puts you well under $100
* You can serve brew for you, the spouse, and a pair of guests.
Five things for the television room:
The complete run of Breaking Bad.
* If you haven't watched it yet
The remastered Star Trek, the original series (even though the Doomsday Machine's cheesy Doomsday Machine was one of my favorite old-timey terrible special effects).
* Even if you've already watched it
The Hitchcock Masterpiece Collection.
* Because everyone should have a little Hitchcock in their collection
The Farscape 15th Anniversary Edition.
* For when we wrap up the Babylon 5 "Bookclub".
And yet Yet another classic.
* Because.
Five things for the game room:
Zombicide Season 2: Prison Outbreak.
* Zombicide is fun
* More zombies are more fun
* Shut up, zombie haters
Alahambra.
* The mechanic is certainly different
* We're already hotly debating possible house rules
Quarriors and Quarmageddon.
* If you already have Dominion, you don't need Quarriors
* Except you get a box with a million dice in it
* Except the dice aren't the highest quality…
… So speaking of dice, anything from Artisan Dice. I am partial to the Druid's Dice options, due to high contrast. Note that all dice are made to order and the process can be very lengthy, so anything you're ordering for Christmas… well, you might already be too late. But if someone got me a set of these, I'd be happy with the "coming soon!" card. YMMV.
Need a filler game, something with a very short playing time for when your group of tabletop players is breaking temporarily? Try Sushi Go!.
And back to you, Jaybird.
Whew. I'm looking at those artisan dice right now. Also, I speak from experience when I say that if you get Quarriors, you're going to need a lazy susan for your gaming table if it's larger than 3′ x 3′. Here's one for if you're gaming on a budget and there are the also the fancy-schmancy ones for gamers who have enough money to spend $45 on a lazy susan for a gaming table. (Holy cow. There are also artisanal lazy susans that cost $400. This is crazy.) Anyway, my group has found that a good-sized lazy susan can improve games that take place on a fairly large table. Quarriors is one of the games so improved.
STUFF FOR THE DVD OR BLU-RAY PLAYER
Now, of course, the Superhero Apocalypse will continue to be the end of us all due to (on the Marvel side) Ant-Man and  Avengers: Age of Ultron and, on the DC side, Arrow, Flash, and Gotham. (Seriously, if you told me that the future would look like this when I was 15, I would have been delighted. But being here for real is making me wonder…)
BUT! There are other pretty decent offerings that have little, if anything, to do with the application of brute force. Well, while wearing tights, anyway. Both Mission: Impossible – Rogue Nation and Mad Max: Fury Road have not only titles with colons in them, but absurd plots, stunts, and characters. Superhero movies without the super. (But they're also insanely fun and scratch the action movie itch while being only Just Absurd Enough.)
For the kiddikins in your life, Inside Out was the Pixar movie pandering to adults who wanted a movie to take their kids to and DreamWorks gave us Minions in order to pander to the kids who wanted a movie to make their adults drive them to. Personally, I think the kiddos will benefit more from the Diamond Edition of Aladdin but I'm one of those "back in MY day" old fogies. (Which means that I'm very much interested in the Lost In Space complete series box set. OH THE PAIN.)
[amazon template=image right no caption&asin=B00XI057M0]Now, if you're a fan of sci-fi, one of the best movie nights you can have is a double feature of Her and Ex-Machina. Watch them with your significant other and then argue about Turing Tests, gender, and whether you would have made the same mistakes as the folks in the movie. If you're looking for a little sci-fi something that probably won't lead to an argument, you need to pick up The Martian.
If you live in Colorado, Washington, Oregon, or Alaska, you can't go wrong with picking up Pee-wee's Playhouse: The Complete Series or, if you want something a little more recent, Rick & Morty: Season 1.
And Aaron pointed out that there are people out there who have not only not seen Runaway Train but haven't even HEARD of it. This is a travesty. This movie was the movie that both Tommy "Zeus" Lister and Danny Trejo debuted in! BOTH Jon Voight and and Eric Roberts were nominated for an Oscar for this film. Seriously, you'll be surprised that a movie called "Runaway Train" could be even half as good as this movie ends up being.
SAUL'S CLOTHING RECOMMENDATIONS
Finally, you may find yourself thinking "maybe I'll buy my main squeeze some slick duds". For our anniversary, I picked Maribou up the "Release the Krakitten!" shirt. It was received fairly well. But one does not simply expect recommendations for cat t-shirts when one asks Saul Degraw for gift ideas.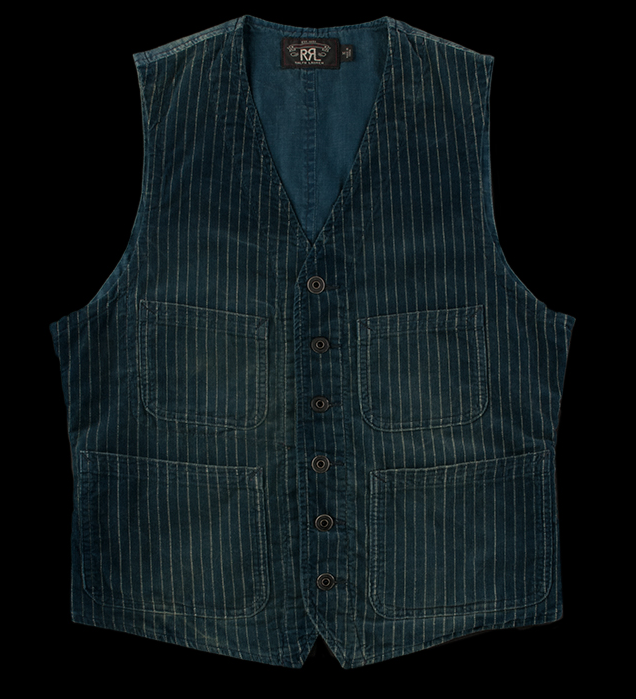 He points out this lovely 1950's-style button down shirt and this Denim Blue Classic Raw Silk shirt as well as these four pairs of pants. To round out the outfit, he recommends this vest, this tweed jacket, and these sneakers.
Now, there is, of course, no arguing over matters of taste but I'd rather get something embroidered. This little number will have you catching the eye of everybody as you walk past and this one is tasteful and refined and would look awesome with a bolo. If you're looking for a gift for a lady, I would seriously recommend this shirt for the "wear it once, then spill something on it" experience if you get it in white. So you should get it in black. And the earrings that would go perfectly with that shirt are the dangly turquoise nugget ones.
TO SUM UP
I hope you were able to find something among that stew of recommendations that inspired you to give a gift that your loved ones will be pleased by and will feel loved by the fact that you went out of your way to pick that special something for them specifically.
And if you didn't see the particular gift you'd want to give another person, let us know in comments!
Finally, from us and ours to you and yours: Happy Hanukkah, Merry Christmas, Blessed Kwanzaa, Good Solstice, and a Happy, Happy New Year. May the best of this year be the worst of the next!
[amazon template=image center no caption&asin=B00P9X39BU]
…affiliate commissions range from 1% for some items to 4% for most and higher for another few, and go to paying the bills around here, and directly rewarding authors-or-editors-who-link, as per direction of the Ordinary Editors.
Or make it easy and merry for yourself and OT, just buy a couple few of these TVs and we'll put the proceeds, and the TVs, too, if you want, to good use!