The Five Best Minor League Baseball Team Names
What makes a good minor league team name?
First off, it shouldn't be generic. This is the problem with all those cats, dogs, and birds of prey. And no, adding "River" to it doesn't make it better (sorry, Sacramento River Cats and Charleston River Dogs) and neither does adding "Sea" (sorry, Portland Sea Dogs and Erie Seawolves).
It should have some local relevance, and quirky is good, but it is a fine line between quirky and twee. The Montgomery Biscuits fall on the wrong side of this line, while the Las Vegas 51s shoot right past it (Area 51: get it??) in what looks suspiciously like a bid to sell team gear such as caps with an alien head. History is good–this is, after all, baseball.
Finally, it should make sense. A surprising number of names are just random morphemes slapped together, such as the notion that "-sox" is a basebally-sounding syllable with no actual meaning (Bowie Baysox, Colorado Springs Skysox).
So here goes: an objectively correct list of the five best names (current edition–defunct teams would be a different list):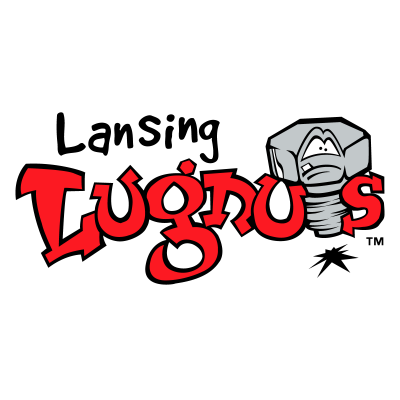 (5) Lansing Lugnuts. The name is fairly recent (dating only to 1996) but it successfully captures the look and feel of older names. It makes a nice reference to the local automotive industry. And I am a sucker for the allure of alliteration. Did I leave that off the list of desirable qualities? Take it as given.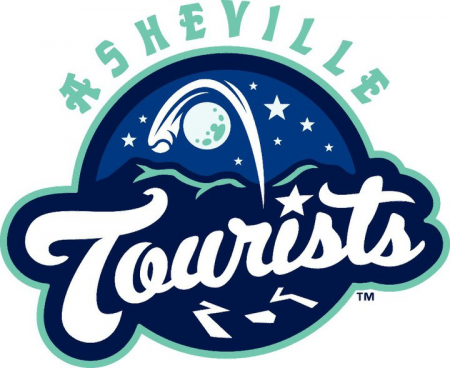 (4) Asheville Tourists. The name has massive history behind it, dating back to 1915 as the name for the Asheville, North Carolina team, with only a brief unfortunate interlude of a few years in the early 1970s when they were the "Orioles.' I assume "Tourist" is because Asheville is in the mountains, so people went there in the summer to escape the heat. There is a lot to be said for the earlier name of "Moonshiners," but you can't have everything. In 1959 a new team went in. The ownership wanted a new name, but the fans voted overwhelmingly to keep the old one. You gotta respect that. Finally, the cognoscenti among us will recall that the Asheville Tourists is where crash Davis went after he was released from the Durham Bulls.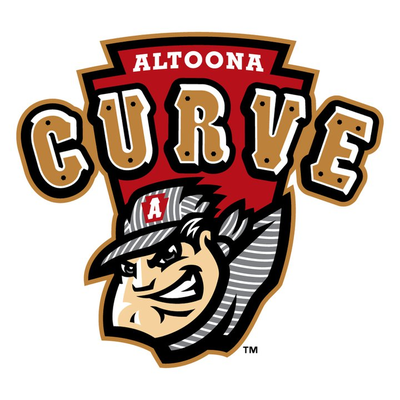 (3) Altoona Curve. It is hard to express how much I love this name. It is a reference to Altoona's Horseshoe Curve: a famous feature back when people routinely took passenger rail. It is part of the main line of the Pennsylvania Railroad, which was one of the major links between the northeast and the midwest. If you were near either the front or the rear of the train, you could look out your window and see the other end of the train moving the opposite direction. With the team name we have what many would take as a generic baseball reference to pitching, while it is actually a splendid local reference. Brilliant!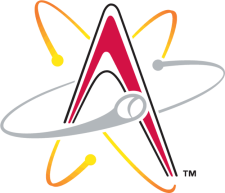 (2) Albuquerque Isotopes. This is just barely on the right side of the line between quirky and twee. It is a reference to an old Simpson's episode, when Homer goes on a hunger strike to stop the Springfield Isotopes from moving to Albuquerque. The name got 67% of the fan vote in a newspaper poll, and the ownership went along. What saves it from being an outdated funny-once joke is that it is also a legitimate local reference to New Mexico's proud history of being irradiated by the Department of Defense. That and it makes for a cool logo.
(1) Toledo Mud Hens. When marketing departments try to come up with some quirky name for a minor league club, this is the name they are imitating. It apparently goes back to the 19th century. The club played on a field next to a marsh, because it was outside the city limits and therefore dodged Toledo's blue laws. The marsh was inhabited by American coots, a/k/a mud hens, hence the nickname. The name is so clearly cool that it holds a unique place in American culture: Corporal Klinger was a huge Mud Hens fan, Ed Crankshaft pitched for them, and Lou Brown managed them before saving Cleveland from being transferred to Miami. Bull Durham is a better movie, but Toledo Mud Hens is a better name.
All images lifted from Wikipedia.  Bonus images:
The Horseshoe Curve:
and an actual mud hen: