On The Not Turning Away
S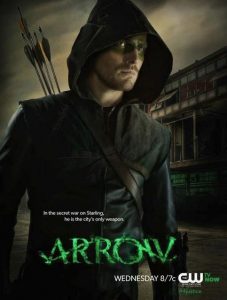 o I cancelled my DirecTV a couple years ago, and didn't replace it with cable or anything. The result is all I've got for TV watching is the internet and DVDs on the video game player.
This is quite serviceable, except for two things: live NFL games and Game of Thrones. For those, I need workarounds, and by "workarounds" I mean, "friends." My neighbor down the street has the NFL direct package so I can pretty much always see my Packers play when they play except when they're being broadcast in the same time slot as his favorite team, the Seattle SeaChickens. (He might use a different name for them.) A different friend, a bachelor, pretty much doesn't cook, but he does have HBO-Go. So my wife and I feed him and he brings over his HBO dongle every Sunday when there is a new episode of GoT and we stream it over the Internet.
For everything else, we have Amazon Prime and NetFlix. Which gives us nearly everything else that we might want to see. I don't make a lot of time for TV watching anyway, so I want to be selective about what I do watch. What happens on these services these days is, you get an entire season of a TV show all at once. Watching them all, quickly in order, is an activity known as binge-watching. Sometimes this is a lot of fun: Breaking Bad was fantastic, for instance. Not everything is going to be that good.
Our most recent binge-watch was the live-action superhero show on CW, Arrow.
I dialed up that first season of it and my wife got one look at Stephen Amell playing Oliver Queen, and then she said, "Wow, he's kind of hot, what's his deal," and I explained he was a super-hero who fought bad guys with a bow and arrow. She was hooked. Over the course of the last couple of weeks, we watched Team Arrow go up against the League of Assassins over twenty-three episodes in season three.
The experience is the mental equivalent of eating an entire bag of nacho cheese flavored Doritos in a single sitting. You enjoy the hell out of it while you're doing it, and as soon as the last chip is gone, you immediately ask yourself why you did such a thing. Indeed, it is entirely possible for one to consume both an entire bag of nacho cheese flavored Doritos and an entire season of a television series in a single sitting, at the price of one's posterior become both visibly larger and substantially numb by the end of this gluttonous experience. (N.b., I may not necessarily possess personal knowledge of this.)
Now, Arrow isn't meant to be taken particularly seriously. It's not quite as silly as its spinoff series, The Flash, but it's still a comic book series and so it does comic book things. The plot isn't all that tightly put together. The characters do nonsensical things from time to time. Stuff gets done not because the character doing it finds them practical ways to achieve their objectives, but because it looks cool. Everyone is really attractive. IMO, especially the Huntress, but YMMV.
Moreover, it's a series made to be sold to the CW Network, so there is a lot of overt appealing to teenage girls: main characters do a lot of talking about their feelings in tiresome, lazy dialogue instead of the ninja-fighting, shoot-from-the-motorcycle, trick-arrow-using action I tune in to see. Particularly tiresome in the third season was when Oliver and Felicity finally confessed their feeling to one another and made sweet love for a drawn-out, sloppy, and not particularly convincing series of make-out shots. It's a problem anyway because you really need to not have two main characters make sweet love to each other ever if the romantic tension is a draw for viewers.
So one thing that binge-watching does is make you repeatedly confront plot holes of characters acting stupider than they're supposed to be (as when Oliver ignored Merlyn's clearly worthwhile suggestion to have S.T.A.R. labs attend to Thea instead of taking her directly to Ra's al-Ghul's Lazarus Pit), and repeatedly confront patches of weak writing (like the repeated entreaties to both Oliver and Felicity to confess their love for one another as if that would have made anything better). These things come up again and again and binge-watching forces you to confront them again and again. It highlights rather than downplays them. It makes the writing seem weaker than it really is.
Another problem with binge-watching is that TV series episodes are designed to be watched episodically, on TV. Which means that each episode is between forty to forty-five minutes long, in four ten- to twelve-minute blocks of time, each one containing a narrative that ends on a note of tension right before a commercial break. But with the binge-watch, commercials aren't there; there is a quick fade to black, then a quick fade-in right back to the tense scene, and the tension gets resolved in some way. Similarly, the episodes often end on cliffhangers, and you're supposed to walk away from the end of the episode wondering "OMG Oliver is in a lot of trouble now! How is he going to get out of this one?" only you don't have to wait more than sixty seconds before he gets out of trouble.
Compare this to watching Game of Thrones once a week, as needs must in my case. GoT runs in a longer format: the episodes are generally a full hour long, and they don't have to pause every twelve minutes for tension to keep the viewer paying attention through a commercial break. There are episodic cliffhangers — indeed, GoT runs a complex series of tangentially-related plotlines that will presumably all eventually weave back together, and the writers will often enough end an episode of GoT with multiple cliffhangers going at once.
And then, we have to wait another week for HBO to release the next episode. So we have all week to wonder how Tyrion is going to get out of trouble or — given GoT's notorious mortality rate — if he's even going to get out of trouble at all. Having to wait to get dramatic tension resolved makes the dramatic tension more enjoyable. The binge-watcher, though, quickly loses tolerance for that dramatic tension. The binge-watcher doesn't get to dwell on the big plot arc's progress; it's easy to give in to the temptation to immediately learn how the arc will progress.
The binge-watcher gets to pick when to stop watching and either take a break or hang it up for the night and come back for more the next day. As a result, the binge-watcher will stop when enjoyment of the show is at a minimum, instead of at a tension point. Instead of focusing on a Big Plot Issue (e.g., "Holy crap, is Jon Snow really dead? They wouldn't do that, would they?") while stepping away from the show, the binge-watcher instead gets to pause the action during a dull or weak moment (e.g., "Captain Lance is, like, the only guy in all of Starling City that doesn't already know Oliver Queen is the Arrow,") and dwell on that for a while instead.
What's good about a show gets consumed and enjoyed quickly but not underlined, and what's not so good about the show gets the emphasis. Binge-watching highlights flaws. Episodic watching highlights tension. It's hard to do, but I think one should find and exercise the self-control to watch only one episode of a series at a time, at least as a general rule.
Now, please bear in mind, Arrow is pretty good TV. Other than the relatively minor complaints I have about the show to which I've given too prominent a vent, it has really fun ninja fighting, good stunts, cool comic book costumes,and is generally an enjoyable romp through comic book land. If you like this sort of thing at all, it's worth your time and energy. What I'm saying here is, watch no more than one episode a day. You'll enjoy it more. [amazon template=image center&asin=B00T5D4NY2]