Be Bigger than Them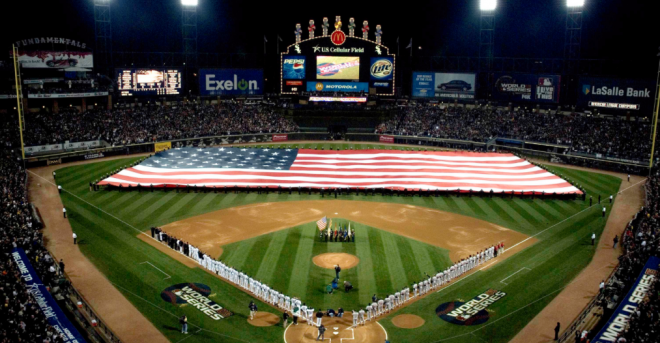 In these days following the horrific and barbaric attacks in Paris, I would like to make a special Holiday wish:
That our leaders, pols, pundits, journalists, and — most importantly — the whole lot of the rest of us not lose focus as to who the true enemy is in this long, terrible battle.
It's a rather sad commentary that, when faced with a horror inflicted by people who are truly Other, we look first and foremost to use these tragedies as an opportunity to score points against our neighbors.
In many cases, such as these gems by Judith Miller and James Woods:
https://twitter.com/JMfreespeech/status/665314281219629057?ref_src=twsrc%5Etfw

https://twitter.com/RealJamesWoods/status/665305132242829312?ref_src=twsrc%5Etfw
The nonsensical tying of terrorism to one's own personal hobby horse is so tortured that I confess I can't decide whether to be deeply offended or highly amused by the overt, clueless solipsism. I will also admit that I wasn't overly surprised by Donald Trump's using the terror attack as a way to advertise his superhuman awesomeness. And the fact that every conservative outlet everywhere blamed everything on Obama was just another day at the office. Same old same old, I guess.
On the other hand — speaking of our Kenyan Usurper-Overlord — I found myself truly disappointed with the President this morning, as I read his comments mocking those worried about letting Syrian refugees into the country:
These are the same folks oftentimes who suggest that they're so tough that just talking to Putin or staring down ISIL, or using some additional rhetoric somehow is going to solve the problems out there. But apparently, they're scared of widows and orphans coming into the United States of America as part of our tradition of compassion. First, they were worried about the press being too tough on them during debates. Now they're worried about three-year-old orphans. That doesn't sound very tough to me.
Good lord. There may well be a proper vehicle for the snide belittling of those Americans who fear for their families and loved ones so soon after a terror attack, but it certainly isn't the Oval Office.
Here's a fairly simple truth: The utter feeling of powerlessness we all feel after something like the Paris attacks naturally engenders quick and ill-considered attempts to bring order to a chaotic world. Quite often, these attempts lead to terrible ideas being floated. And to be clear, some of these ideas are really, really terrible. Such as John Kasich's peach that we will only win the hearts of minds of foreign Muslims by creating a federal agency that tells the world how much more awesome Christians and Jews are than Muslims. That one's so bad I expect it be but a bad memory for the Kasich campaign by as early as this evening. But other poor and irrational ideas can actually pick up traction. For the record, I believe that the idea of barring or deporting refugees clearly falls under this category of Bad-But-Very-Possible options. (And the notion of using the Paris attacks as a springboard for a religious test for entry into the country doubly so.)
But here's the thing. The best weapon agains ill-considered ideas and divisive rhetoric isn't more and louder ill-considered ideas and divisive rhetoric.  No, the best tool to combat fear and ignorance is a combination of rational thinking, open discussion, and real empathy with those who see things differently. Truly persuasive thoughts and arguments (such as these, by Jason) won't magically convince everyone, or course. Obviously. But they'll move far more people toward the light than will, for example, publicly questioning the manhood of everyone who disagrees with you.
The people who live next door to you? Your coworkers? The guy who listens to Rush Limbaugh on the radio while he pumps your gas, or the barista who drives to work to make your espresso drink in a car with a Black Lives Matter bumper sticker? They're not the enemy. They're not even close.
And the moment we choose to believe that they are? We've already begun to lose the war.
[Image: USA football fans at World Cup game, via Wiki Commons & National Anthem at World Series, also via Wiki Commons]