Time to Move On: My Great Expectations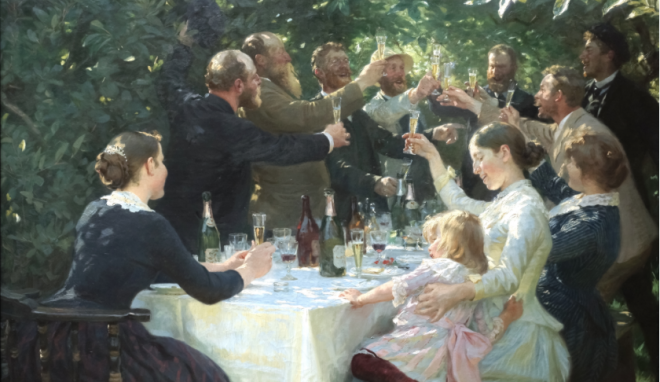 This month marks seven years since I first encountered Erik Kain and Scott Payne, not to mention Will Brafford and JL Wall, during a guest stint covering for John Schwenkler at Upturned Earth and, then, the short-lived but wonderful site Culture11.  It's also been perhaps seven and a half years since I invited the blogger then known as East Coast Libertarian (and known to y'all mostly as just "Dave") to join me at my old site, and perhaps eight years since Roland Dodds was one of my first blogroll exchanges at that old site.
Many of you, I suspect, will need to read this post if you want to know what happened next.  Others of you already read that tale.  What astounds me is how many of you know most of that tale not because you read it, but because we lived so much of it together – Jaybird, North, KatherineMW, greginak, Michael Drew, Mike Dwyer, Burt Likko, Jason Kuznicki, Tod Kelly, Will Truman, Russell Saunders…. to name just a few of the folks who first came around these parts in 2009 and never really left.
In the nearly seven years since we launched the site formerly known as The League of Ordinary Gentlemen, most of the eight original writers have moved on, some to bigger and better things, some to disinterest. Yet despite the loss of most of the original OGs, a name change, a relaunch and a massive modernization effort, an ever-changing roster of front-pagers, the death of the old blogosphere writ large, and too many flared tempers to count, this place still feels like home. It still often feels like the "Blogosphere Built for Two (or Three or Four or Five)" that Scott Payne first described seven years ago next month.
Sure, tempers flare, and sure the dialogue long ago largely (though not entirely) moved off the front page and into the comment section.  But, brutal as it may sometimes get, dialogue still occurs here as often as not, and there aren't many places left where that happens.
In the last seven years, I've learned so much from so many of you.  I've found that few things can make me step back and question my firmest beliefs like a sharp riposte from John Howard Griffin, that a common wildflower is a powerful metaphor for women's rights, that puns can be funny….sometimes (thanks, Mike Schilling), and that there are people in the world who actually are open-minded enough to be persuaded.  I've learned how to decipher Jaybird, how to understand the game of cricket, and, as the folks from Leaguefest Chicago can attest, where to find a bowler hat.  Of course, few things have been as special as getting to meet so many of you in person, whether at one of the Leaguefests, at a bar in Manhattan marveling at the frequency of farmersonly.com ads on TV, as guests at my house, as a guest at yours, or by getting a tour of Louisville (complete with a bourbon tasting) from a native son who hates bourbon.  I've gotten valuable advice and formed professional relationships with some of you, and can only wish that I'd had more opportunities to pay it forward.
As you may – or may not – have noticed, I've been largely absent from these parts the last few months.  In fact, while this month marks seven years since the first conversation between Erik, Scott, and I – a conversation that became the model for the League of Ordinary Gentlemen (and thus, the Ordinary Times) – it also marks eight months since I last wrote a post, and until Monday, three months since my last comment.
This absence wasn't a conscious decision on my part, nor should it be interpreted as a reflection on the state of the site – to the contrary, I am nothing short of amazed at the caliber of the changes that CK, Tod, Will, Burt, and others have made in the last few months, and they deserve the undying gratitude of everyone around here for the absurd amount of time they've invested in improving the site, especially CK.
I just seem to have run out of things I think are worth saying, particularly in terms of writing a full front page post.  Perhaps the bug might strike me again in the future, I've thought, and so I refrained from stepping down, allowing myself to occasionally (but increasingly rarely) throw in a word behind the scenes.  But the length of my absence tells me that, no, the bug isn't going to strike again.  The final straw came recently when I decided to make a huge change in my real life that I am quite certain will make it impossible to find the time to write a proper post for at least the foreseeable future, and quite likely longer than that.
And so it is time to accept the bittersweet reality and retire from online writing.  I expect that, when I have the opportunity, you'll see me pop my head up in the comments section every now and then, just to say hello.  This community has come to mean too much to me over the years to ever abandon it completely. Besides, there's something that will always be here that's even more important than a good conversation: friends.
httpv://www.youtube.com/watch?v=embed/u5o582N3wOQ&w=660
And because I've never been able to help myself when given an opportunity to post a song from New Jersey's masters of sentimentality:
httpv://www.youtube.com/watch?v=embed/d2Leo9HSaGQ&w=660