End of Sabbatical Report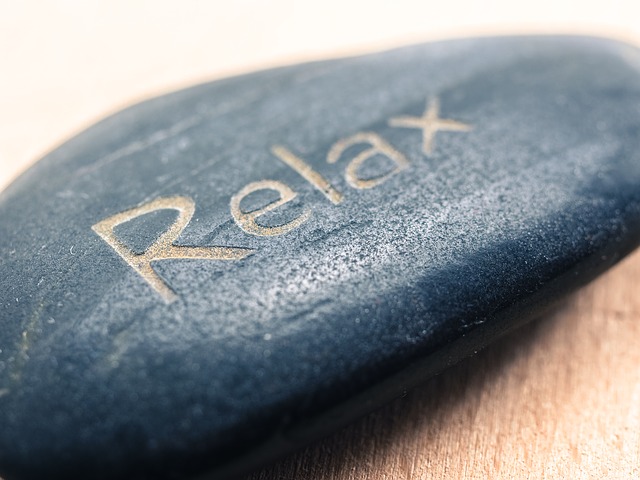 About two months ago, I became so infuriated with public affairs that I withdrew from them for a time. That period of time is over and I can boast that I avoided nearly all news of politics and nearly all of the hullabaloo that so bothered me. What I hoped for, I got: a bit of mental space to reflect.
The principal result of my "Idiocy Project" was that I noticed that all of the things that drove me to take a sabbatical from public issues had two things in common.
Bad Information
First, they were all, from my point of view, purely information. To pick the most prominent example: Kim Davis is not a person I ever met; I have never been in Rowan County, Kentucky; my gay friends here in California and elsewhere can readily get marriage licenses if they want them, and so Kim Davis never could hurt them. Nothing she did changed my personal physical reality in any meaningful way. This distinguishes the malignancies that bothered me so from other kinds of stressors.
Take being worried about money, which we all are from time to time. That is information too, in the sense that your brain has to process it, and it comes principally from pieces of paper and electronic equivalents of them. But it's also tangible, immediate, and personal: a lack of money in the bank account means less food on the table. Less hypothetically, I get a generous dose of stress from just doing my job, and mostly I can deal with that, but job stress is also the result of something tangible, something immediate and personal.
A lawyer, of all kinds of people, ought to be able to distinguish between information about things happening to other people from things that directly affect himself. It was good to take some time to refresh my perspective for that.
But there's a germ of something else in there — electronics. The information that set me off so was conveyed to me almost exclusively by way of one of several electronic devices linked to the internet. My cell phone, my tablet, various computers. Like a lot of folks, I pretty much don't read physical newspapers anymore and maybe not quite like a lot of folks, my TV is used exclusively for entertainment — video games, Hulu, and Netflix. The only non-internet source of information about Kim Davis etc. that I got came from news on NPR while I was driving.
So, second, everything that made me so mad about Kim Davis came on my tablet, my phone, a computer. There are few human beings between me and the raw data who can filter out important stuff from garbage. Twitter does not have an editor. This is often a feature rather than a bug, but there's a failure built into that feature.
Family Time
While on this intellectual retreat, I was graced with family visits to my home. My parents came for a few days. My mother-in-law came for a few days. Family visits bring joy and stress at the same time; more joy than stress makes for a pleasant visit and that's what we had. I very much enjoyed brewing a batch of beer with my father. I shared cooking duties with my mother, and in all cases set out plates of food for everyone. We listened to music and drank wine and talked about the cultural context of the music and the merits of the music together. The parental types spoiled us a little bit with nights out at the better local restaurants. (We gained weight doing it, a situation which must now be reversed, damnit.) We played with the pets together. We hugged one another and smiled together and exchanged jokes and sentiments both pleasant and sad reacting to various bits of family news, not the least of which was my wife getting a new and much better job for herself.
None of this involved my use of electronic devices.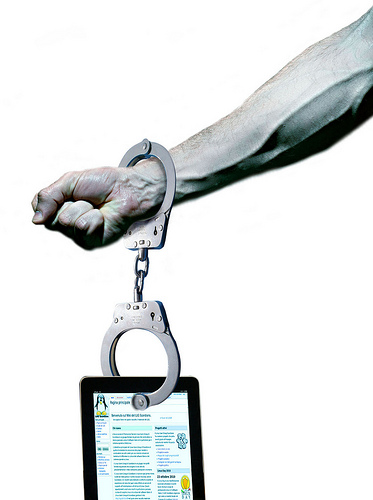 There were times, though, that everyone — my wife, my parents, my mother-in-law, myself — were sitting around staring at our phones and tablets, not talking to each other. We were sitting in the same room together, but each one of us was absorbed in idle games or gathering information from blogs, Facebook, or some other … distraction.
The devices and the information they conveyed distracted all of us from the opportunity we had to interact as a family. When we freed ourselves of those momentarily pleasant distractions, we were happier. More on "happiness" below, but for now it's sufficient to note that the amount of electronic device use seemed to be inversely proportional to the happiness of these family times.
From this, you might guess that I've become anti-device. That'd be more incorrect than correct. (You shouldn't come to a post like this without expecting some nuance.)
Solipsism Is A Lie, But What Does That Mean?
We are not brains in bottles. We have bodies, and our minds are not disconnected from those bodies. In part, what it means to be human is to have a self-aware intelligence seated in a human body.
We experience emotions on both the intellectual and physical planes: anger and love and fear and pleasure have physical manifestations. We might be very technical and talk about neurobiology and hormones and hunger if we wish, and while it's a reality that these things are experienced by your brain as information, it's equally a reality that your body physically responds to your every emotion, somehow.
That's at least part of why matters that are purely ineffable, purely non-corporeal, too complex to teach to a creature with a less-complex mind than a human, should excite and animate humans so.
Of course, intangible concepts matter a great deal. We care intensely about information like democracy, faith, love, wealth, and mathematics. These mental constructs are often as not understood as means of enhancing our ability to survive (think "science," and "government"). Some use those mental constructs to craft an identity and at least some grasp of Really Big Ineffable Stuff like cosmic teleology and the definition of evil and for some, the existence and nature of supernatural phenomena.
Note that we invest these Really Big Ineffables with the semiotics of survival: Western culture is steeped in the concept that your moral choices affect the fate of your soul in the afterlife, for instance. In case you missed it, Really Big Ineffables are supposed to elicit emotions as well as intellectual exercise.
Which is why, I'm beginning to think, the modern trend of overuse of electronic devices requires that we invest the information they convey with emotional and intellectual gravity. I'm convinced now that very little (not none) of the information disseminated on electronic devices is particularly important and thus worthy of substantial emotional investment.
That's an easy idea to articulate and a difficult ethic to live, because a significant slice of what it is to be human is to mediate between the information our brains receive and the physical world in which our bodies navigate. The act of processing information runs along channels which nature evolved to assist with survival and thus are ornamented with the implements of urgency. Think about the adrenaline that is released upon the frisson of encountering disagreement. We are hard-wired to sort information into "safe and friendly" versus "challenging and hostile."
Would Aristotle Use A Smart Phone?
I'm most powerfully influenced in the intellectual and philosophical realm by Aristotle's Nichomachean Ethics. Aristotle posits several points that resonate deeply but I'll super-summarize here. He begins with the postulate that the purpose of life is to attain happiness. Then he defines what happiness is, specifically rejecting the notion that happiness equals pleasure. Instead, he finds a definition that roughs out to "personal fulfillment" or "the well-lived life." Which carries some cultural baggage, but the translations I've read usually do a pretty good job of rendering the attributes of this concept timeless and culturally transcendent.
How, then, to attain happiness? Happiness is rarely found in the extremes of behavior. Consider consumption, whether that be food, alcohol, sex, what have you. Neither gluttony nor abstinence produce happiness, but well-moderated enjoyment of these things does produce happiness. The challenge is to identify where the happy mean is found and attained, and to adopt habitual patterns of behavior that trend towards that mean.
Because of that, it's difficult in the moment to know that one is experiencing happiness, but when one reflects and remembers, happiness can be recognized. It was hard to separate out the idle pleasure of a Sudoku game on my tablet from the happiness that could have come from a better interaction with my family.
The Informational Golden Mean
If Aristotle's given is even roughly correct, that the purpose of life is to attain happiness, then there's something wrong here. The idle pleasures offered by our information-conveying devices trigger something in the mind-body connection that results in diminished happiness.
Some information that we convey, in our modern economy and with the benefit of our modern technology, has actual value and importance. Thing is, there's a high chaff to wheat ratio — and the sifting process inherently requires at least a degree of exposure to the chaff. And by "chaff," of course, I mean "bullshit." And by "bullshit" I mean "seductive information that inflames the mind-body connection despite a lack of actual value."
I'm not anti-device. But I'm becoming anti-bullshit. And devices transmit a lot of bullshit. Life is precious, short, and irreplaceable: how much of it do you want to fill with bullshit transmitted by your devices?
Since as a practical reality, we aren't going to all go out and smash our smartphone against rocks in a festival of primitivism, how can we quickly and efficiently distinguish valuable information from distracting bullshit? (Recognizing that this taxonomy describes a continuum rather than a binary sort.) The question is not critical to survival, but it seems to me to be pretty important for happiness.
That the information comes on an electronic device is not a dispositive indicator of which of those two qualitative categories it is best classified as. But within that device, there's going to be hints. Taking a refresher reminds me, now that I'm back to doing more than skimming headlines, that there are signals to look for, things that indicate that the content of a communication is bullshit rather than substance.
What I long for is an editor, someone whose job it is to sort out hyperbole from fact, argument from polemic. That doesn't exist and each one of us has to do it for ourselves. If more of us did this, I think there's be less bullshit to sift through. All of us could enjoy lower blood pressure and better collective decision-making and greater actual happiness.
So.
Can someone please tell me how to get there from here?
Image by _Max-B
; image by quinn.anya
; image by pareeerica