Sunday Breakfast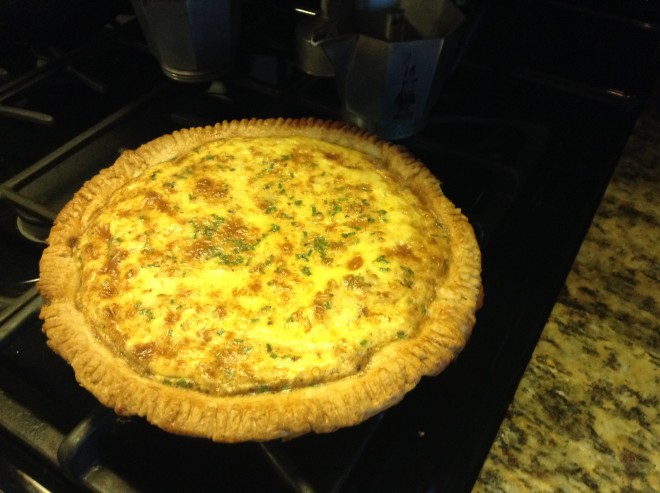 Blessed as I am with Costco and Trader Joe's in reasonable proximity, I was able to easily procure the ingredients for this lovely Sunday breakfast: crab quiche.
Pie crust (roll your own or buy a good quality one from the deli case)
5 eggs
1 pint half-and-half
1 lb. lump crab meat
chives
black pepper
salt
vanilla extract, about 1 tsp
nutmeg
cayenne pepper
1/4 lb havarti cheese, cubed small
1/4 lb cheddar-Gruyere melange, cubed small
Oven at 375. Separate one egg, brush inside of pie crust with white. Combine remaining yolk, other 4 eggs, and cream to make a custard. Add chives and other spices. Line base of pie with cubed cheese. Top that with the crab meat. Use fork to mold edges of crust. Add custard. Bake for 55 minutes, Let rest for 10 minutes after crust toasts a golden brown.