Saturday!
PlayStation 1 (1994) Commercial
This was right around the time that the Playstation (the first one) was generating buzz, (it was released in Japan in December 1994 and in the US in September in 1995). If you don't remember where you were, do you remember when Clifford hit theaters (not the Big Red Dog Clifford either)? Serial Mom? Brainscan?
Yeah, April was kind of a bummer.
Anyway, seeing this list flashed back a handful of memories.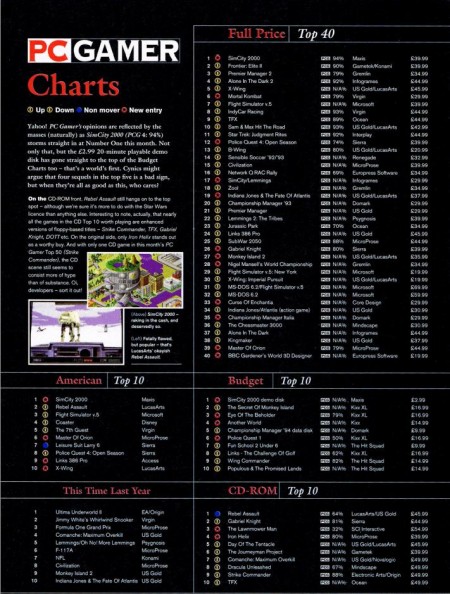 Not least was that we used to have to make distinctions between computer games and CD-ROM games. That we used to add "2000" to the ends of games to make them seem futuristic. That Master of Orion only got 79%?!?!? That games would stay in the Top Ten for more than a year?!?!? We used to be *CRAZY*!
(For the record, 7th Guest has not aged well at all. Above and beyond the "Solve The Soup Cans" issue, where the protagonist cannot walk past an unsolved puzzle, I ran into one of the "Unwinnable by Mistake" puzzles and spent a half hour on it before turning it off in disgust).
But there are a lot of games on there that I remember with great fondness and, you know what? They remain quite playable today. Master of Orion, for example, could be remade with only a graphics upgrade and not a single thing done to the mechanics otherwise and it would be an awesome game right now.
So… what are you playing?
(Picture is "Untitled" by our very own Will Truman. Used with permission.)