Litigating in "Easy" Mode
Recently, I did a settlement conference. My client and I met at the courthouse. We also, of course, encountered the other lawyer for the first time, and the opposing party who had sued her, me for the first time, and for my client, the most recent of many, many times as they have known one another for a decade or more before this dispute arose.
We lawyers exchanged professional pleasantries, and then I told him that I had prepared a countersuit, and that my process server has been very frustrated trying to get the other party served.  As it happens, I have a service copy of the lawsuit right here in my briefcase.  So here you go, you're served now.  He thanked me, coldly, and then we awaited the attentions of the judge.
The help and settlement guidance we received from the judge was swift and minimal. "There are two rooms by the doorway, I'll be out to help you when I can. Go. Next item on calendar …."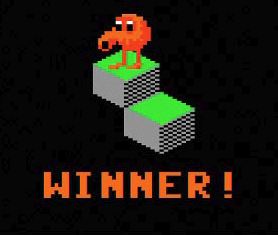 So we retired to the rooms that the judge had indicated, and there I was vaguely horrified, and my opposite number was equally horrified, to see our respective clients hugging and exchanging friendly, warm greetings as though it were a family reunion.  I asked if we could maybe get to work, so that later everybody could get back to being friends with the suit settled. We gathered in a single, tiny conference room to speak together, and my client suggested the idea of everybody dismissing their respective lawsuits, and everybody just walking away. No one take any money. The other party said that she thought that was a good idea, too. Then my client turned to me and said "Do you think that's OK?"
What I wanted to say was, "Hey, Other Party? That lawsuit I just served you with? Point at it and tell me that it's frivolous. Get mad! Shake it in my face and call me a name! Tell me you'll defend it to a jury and on appeal if need be and that there's no evidence and you'll hide your assets from me even if I win. Threaten me! Say you're going to report me to the bar! Then I can tell my client that this deal is a good idea."
But I didn't. I'm not Inigo Montoya (though sometimes I wish I were, that would be fun). The mutual walk away is a good result for my client for a lot of reasons. And I barely had to say or do anything that morning — everything I'd needed to get the result I wanted, I'd done before I walked in the door that morning. Such is the practice of law sometimes: when you do it right, you demonstrate spezzatura. This is what a lawyer's spezzatura looks like: say nothing when you're winning.
Bonus question for the non-lawyers: why did I want the other side to threaten me and mock my lawsuit? After all, I sincerely thought it had substantial merit and would have enjoyed prosecuting it. And it is never pleasan to endure such a harangue. But I wanted it anyway. (Lawyers, or at least litigators, give the others a chance to answer before you tell them. I want to see how unique this is to our profession.)
Image by JeepersMedia