Culinary History, Not So Obscure After All
This fine Saturday afternoon, my wife and I drove the better part of an hour and a half through the Mojave Wasteland to get to the Hub Barstow. We arrived too late to take an interior tour of what I had wanted to see that day, but we still were able to enjoy our visit to Casa del Desierto. You see, I recently completed reading a book about Fred Harvey (the man and the company that bore his name) and found in its appendix a note that there was still surviving a specimen of the once-famous Harvey Houses within an easy drive from my home.
And, right there less than a mile and a half from the western terminus of Interstate 40, may be found Casa del Desierto, the westernmost of the remaining Harvey House hotel and restaurants. The westernmost of all surviving Harvey House establishments is in Los Angeles' Union Station, but is not used today as anything other than exhibit space and occasionally as a movie set. In Barstow, the building designed by Fred Harvey's premier architect, Mary Colter, survives and may be seen in all of its turn-of-the-century grace.
Back in the day when railroads were first knitting together the vast, then-empty lands of the United States, a young British immigrant named Fred Harvey traveled about the west (at that point in time, "the West" meant places like Kansas and Nebraska) and was appalled at the quality of the food he was served. He'd had some experience working in restaurants — still a relatively new concept — in New York, and he saw an opportunity.
Back in the 1870's, the trains generally only ran during the day and had no dining cars on board. It was somewhat awkward to even move from one car to another while the train was moving. Seats weren't all that comfortable and often as not smoke from the engine invaded the cars, fouling the air. So the trains had to stop in order for people to eat, use the restroom, or, at night, to sleep. While the speed of transit from one end of the country to another was unprecedented to the point of seeming miraculous — sometimes as little as three days from Chicago to Los Angeles, the actual experience of making the journey was rather unpleasant. To get a flavor of what was thought possible, consider this passage from Mark Twain's Roughing It, describing a meal served at a stagecoach stop in eastern Colorado:
The station-keeper upended a disk of last week's bread, of the shape and size of an old-time cheese, and carved some slabs from it which were as good as Nicholson pavement, and tenderer. He sliced off a piece of bacon for each man, but only the experienced old hands made out to eat it, for it was condemned army bacon which the United States would not feed to its soldiers in the forts, and the stage company had bought it cheap for the sustenance of their passengers and employees. We may have found this condemned army bacon further out on the plains than the section I am locating it in, but we found it—there is no gainsaying that.

Then he poured for us a beverage which he called "Slum gullion," and it is hard to think he was not inspired when he named it. It really pretended to be tea, but there was too much dish-rag, and sand, and old bacon-rind in it to deceive the intelligent traveler.

He had no sugar and no milk—not even a spoon to stir the ingredients with.

We could not eat the bread or the meat, nor drink the "slumgullion." And when I looked at that melancholy vinegar-cruet, I thought of the anecdote (a very, very old one, even at that day) of the traveler who sat down to a table which had nothing on it but a mackerel and a pot of mustard. He asked the landlord if this was all. The landlord said:

"All! Why, thunder and lightning, I should think there was mackerel enough there for six."

"But I don't like mackerel."

"Oh—then help yourself to the mustard."

In other days I had considered it a good, a very good, anecdote, but there was a dismal plausibility about it, here, that took all the humor out of it.

Our breakfast was before us, but our teeth were idle.

I tasted and smelt, and said I would take coffee, I believed. The station-boss stopped dead still, and glared at me speechless. At last, when he came to, he turned away and said, as one who communes with himself upon a matter too vast to grasp:

"Coffee! Well, if that don't go clean ahead of me, I'm d—-d!"
Such were the culinary expectations of the western traveler. And such were the capabilities, it seems, of the less-than-an-afterthought effort put in to feeding passengers by the railroads.
So Fred Harvey struck some deals with railroad companies, eventually establishing a good relationship of mutual trust and mutual advantage with the Atchison, Topkea, and Santa Fe line, to operate hotels and restaurants for the benefit of the ATSF's passengers. In exchange for the railroad splitting the operating profits of the hospitality concessions with him and providing him with free transit for his supplies and personnel, he would provide the best experience possible for the passengers, enabling the railroad to offer superior passenger service. The rail executives had grown used to thinking of passengers as simply another form of cargo and knew little about how to prepare and serve good food, so they took a chance on what Harvey had to offer. He started out operating what they thought would be a lunch counter in Topeka.
What he brought to the table was like nothing these folks had imagined was possible. Thanks to the ability to ship supplies at no cost, Harvey had special containers built into cars packed with ice to ship live lobsters, oysters, crabs, shrimp, and ocean fish from the Eastern Seaboard all the way to his restaurants in Kansas and New Mexico. He hired chefs away from the few quality dining establishments in New York and Boston to learn how to grow produce locally, blending Mexican and western cooking styles with the classical European training the chefs had acquired abroad. Thus could one dine on lobster americane and fresh fruit pies and then relax with cigars and whiskey after dining before re-embarking upon a trip across the young nation. Harvey insisted that the portions be generous, the quality be high, the service friendly, the beds soft and lined with freshly-laundered linens, and the facilities be spotless. He would ride the trains himself, sometimes leaping unannounced off of the still-moving trains to run into the dining rooms to inspect them before the other passengers could disembark, throwing temper tantrums if there was so much as a thumbprint on a knife handle.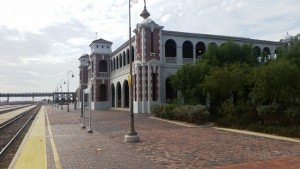 He set up beautiful dining rooms at the station houses, demanding that the silverware be polished without a smudge, and that the coffee be made fresh, every hour. He used the railroad's money to build not just station houses but magnificent and welcoming structures, which became the focal point of the towns where they sat. Locals made the rail station their destination for an evening out or to consummate an important business deal, paying premium prices to eat good food, drink not just good whiskey but fine wines and the legendary coffee, and have access to good cigars. The hotels, which quickly became known as "Harvey Houses," formed the core of the communities where they were found.
But the real key to the legend of Fred Harvey's chain of hotels and restaurants dispensing hospitality came from the then-radical idea of staffing the businesses with women. Single women. In a West where men outnumbered women by twenty to one, a local station manager suggested to Fred that maybe they could hire some ladies to do the serving, because finding men locally willing to take the jobs would be hard. Fred couldn't think of a reason why a woman couldn't do the job — a progressive attitude* for the time — and agreed to the experiment. It was a resounding success. Local men  flocked to the restaurants to have a chance to visit with women. Soon enough, the company was hiring exclusively women to serve the food, and they had to shorten the length of the employment contracts and add in some special terms. The women agreed to work for six months at a stretch, to not wear makeup or flirt with the customers, to keep the distinctive black-and-white Harvey Girl uniform clean and neat at all times, and to live in company-supplied dormitories in which no men were to be admitted ever and which were supervised by house matrons who rigorously enforced the rules and most importantly, not to get married while employed by Fred Harvey. The matrons would periodically rub handkerchiefs on the servers' faces to make sure that they weren't wearing makeup. And the "no flirting" rule was obviously only sporadically enforced, as the Harvey Girls were allowed to dance with customers after hours on nights when there was music (but before their 10:00 p.m. curfew).
Women from around the country, both freshly immigrated and domestically-raised, flocked for the opportunities. For a lot of them, it must have offered the same sort of promise that joining the military did for young men: a ticket out of small home towns, an opportunity to earn good money while room and board were taken care of by the employer, and an adventure in a new and unknown part of the world. What's more, it didn't take very long before the women hiring the Harvey Girls could guarantee in the initial interviews that each and every Harvey Girl would receive at least one marriage proposal no matter how good-looking she was or wasn't. And generally, they were thought of as good-looking.
In order to promote the hotels and make them even more profitable, Fred Harvey, and later the company he founded run by his son Ford Harvey, publicized the idea that the southwestern United States were possessed of great beauty in their undeveloped, wild state.They captured the public's imagination by creating "museums" where Native Americans displayed their craftwork and performed traditional dances, often as not in staged acts and performances timed to begin at the time the trains arrived and to end at the time the trains pulled away. They created "destination hotels," at places with natural hot springs, and tried to attract tourists to come to health spas. They helped transform the public thinking of the Grand Canyon from a vast wasteland that could never be profitably exploited into a site to be preserved and to inspire awe and wonder, and built the historic El Tovar Hotel and Phantom Lodges there as destinations for tourists. The company that holds the concessions to those facilities today claims to trace its corporate history back to the Fred Harvey hospitality empire that, at one time, was something of a combination of Howard Johnson's, Hilton Hotels, McDonald's and Hudson News all wrapped up into one. Each hotel and dining room had its own name and personality. Some survived longer than others.
Sadly, the business did not survive the Second World War; the last generation of the Harvey family to run it ran up debt buying out a rival wing of the family and made the short-sighted business decisions to stick with rail stops and dining cars rather than to move into operating roadside hotels and restaurants, even as Americans began adopting motor cars and investing in building interstate highways. Rival companies patterning themselves after the legendary success of the Fred Harvey company — Howard Johnson's restaurants and lodges most overtly and prominently among them — supplanted and succeeded the Harvey Houses. Very few of the businesses are still in operation today.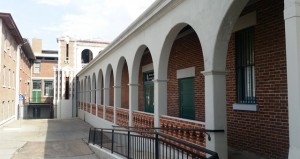 Fred Harvey brought women — nice girls, civilized women looking to settle down and make homes — to the Wild West. Over 100,000 single young ladies came to places like New Mexico, Colorado, Arizona, and California to be Harvey Girls, found husbands, and started families. Their descendants still populate the American Southwest. Thus too did Fred Harvey civilize the cowboys and farm hands — by making them behave themselves to attract these nice girls, by making them wear jackets to have their dinners, and raising their expectations of what they could expect to experience while "in town" and giving them the opportunity to make families, not just a little bit of money. Fred Harvey created the first celebrity chefs in America. Fred Harvey helped create tourism as an industry, and converted the Grand Canyon into a destination rather than a wasteland. His was the first chain of hospitality businesses in the country, if not the world: modern businesses ranging from J.W. Marriott to McDonald's trace their business models to the success of Fred Harvey.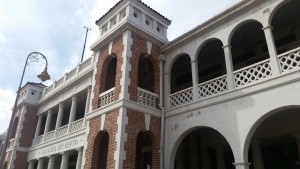 So it was exciting to my imagination to visit one of those buildings today. These days, for most people, Barstow is a place to stop and get gas and some fast food while on the road between Las Vegas and Los Angeles. There's still some mining and even some agriculture going on, but the biggest employers in town are the stores at the outlet mall. But back in the day, it would have been the place to stay while visiting Barstow for business. Which would have likely consisted of either brokering distribution of produce from the Central Valley, shipment of imported goods from the Pacific, or picking up to proceeds of local mining, since the city is sited at the junction of the major rail outlets from Los Angeles and Bakersfield along what was then the ATSF line.
My wife and I arrived too late in the afternoon to tour the interior — today it is used mainly by the Barstow Chamber of Commerce for civic events. I imagine the high school there could stage its prom there. It's kept in good shape and is pretty well-maintained. The whole building is surrounded by a two-storied collonade of graceful arches, with quasi-Moorish touches to the architecture. It's still about the best looking building in town, and it's still an active Amtrak stop.
Now, I thought I was being amazingly obscure and geeky in wanting to visit the remains of a hotel that I thought no one had ever heard of. All of this is perfectly charming stuff, but I'd only really heard of the Harvey Houses when researching how the Los Angeles Aqueduct was built for a presentation to a local historical society a few months ago. There used to be a Harvey House in Mojave, which was where a rail line from Los Angeles into the desert ended, and that was the only place in Mojave where someone could get a decent meal or sleep in a bed one didn't have to share with a scorpion. Mojave's Harvey House has since been demolished.
But yesterday when trading weekend stories with her colleagues at work, my wife was amazed to find that when she told the story of how we went to Barstow to see the old Harvey House, every one of her workmates had not only heard of it, but were jealous because they thought it was interesting and they had always been curious about it. They all wanted to know about the Harvey Girls, what they wore, how they lived, what working as as a Harvey Girl was like. It seems that the movie produced in the 1940's with the cooperation of the Fred Harvey company, a musical starring Judy Garland, is well-remembered and well-loved. The film was a big hit at the time — it was number one at the box office on V-J day; the Oscar-winning musical score sold over seventy-five million copies of the sheet music. But I'd never heard of the movie before reading about the family-owned company's history.
In a way, I'm disappointed. It seemed to me that I'd found something living just below the radar of popular culture in America. But it turns out that no, a lot of people know about the Harvey Houses and the Harvey Girls are still pretty famous. Rather than being an obscure bit of trivia, there's a whole sub-culture of "Harvey Heads" who plan their vacations around visiting, preferably by rail, as many of the old Harvey sites as possible. The climax of such a journey is a stay at the El Tovar hotel at the Grand Canyon, which became the most enduring and profitable of all the Harvey House operations. Maybe I'll do that someday too.
But for now, I've got at least Casa del Desierto in Barstow, California in my book of experiences.
I'll close with an early recipe from one Harvey Houses, which continued to be served on ATSF dining cars through the end of the company's history as the railroad's principal concessionare:
Fried Chicken Castañeda

Fry an onion, chopped very fine, in butter, add flour, mix and pour in one quart chicken broth and one- half pint cream. Stir and let come to a boil. Let it cook about ten minutes. Add two egg yolks and parsley, and remove from the fire. This sauce must be quite thick. Dip thin slices of one three- pound hen in the sauce so that it adheres to both sides. Lay them in a pan sprinkled with bread crumbs and also sprinkle the chicken with bread crumbs. When cold, dip them in beaten egg and crumbs and fry in deep hot grease. Serve with tomato sauce and French peas as garnish. If handled properly, one three- pound hen will make ten to twelve fair- sized orders.
Yeah, it's an old-school chicken cutlet, but it does sound good.
* Stephen Fried's delightfully-written book describes the Fred Harvey company as also being, for its time, racially progressive. Black diners were apparently served in the same rooms as everyone else, although the dress codes applied to them, and it was not unheard of for black diners to be shunted off to a single corner. There were no racial bars, formal or informal, to employment in any sub-management capacity, and the second-in-command of the company from the early 1880's through the early 1930's was a Jewish man. We'd not call that fully equal treatment by today's standards, but for the time, that was about as good as it was going to get.
All photographs of Casa del Desierto by the author.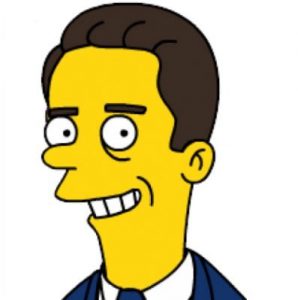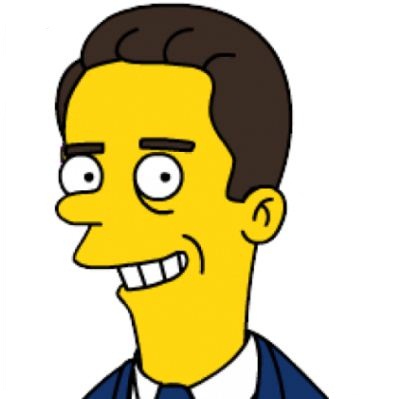 Burt Likko is the pseudonym of an attorney in Southern California and the managing editor of Ordinary Times. His interests include Constitutional law with a special interest in law relating to the concept of separation of church and state, cooking, good wine, and bad science fiction movies. Follow his sporadic Tweets at @burtlikko, and his Flipboard at Burt Likko.