Une Vignette Fantastique du Kentucky
A drama in one act
DRAMATIS PERSONAE
Steve BESHEAR, Governor of the Commonwealth of Kentucky, and his political AIDE.
Kim DAVIS, County Clerk of Rowan County, Kentucky
NATHAN Davis, Deputy County Clerk of Rowan County, Kentucky
David MOORE and David ERMOLD, affianced
Matthew STAVER, President of Liberty Counsel
A CAMERAMAN and an AUDIO TECHNICIAN (non-speaking)
[The set consists of a sumptuous office with a large desk set at an angle to the audience, stage right, with a door set stage left. The flags of the United States and the Commonwealth of Kentucky sit behind it. A man paces the carpet in front of the desk, while another sits on a chair nearby watching him, both ignoring the two other men in the room, one holding camera and the other holding a boom mike. There is a loud KNOCK to stage left.]
AIDE
They're here.
[The pacing man stops suddenly, and gestures to the seated man. The CAMERAMAN and AUDIO TECHNICIAN make ready the tools of their trade.]
BESHEAR
[Quickly walks behind the desk and sits, speaks to AIDE] Bring them in.
[The AIDE opens the door, and the remainder of the cast enters.]
DAVIS
[Whispers, to STAVER] Matt, what do I say?
STAVER
Nothing, if you can help it.
BESHEAR
Come in, everyone. The camera is on and so is the mic. We're recording this and it'll be released to the media when we are done here. Do y'all understand that?
[A moment. The cast generally nods.]
Very good. I have asked you all here, for reasons that I think you're quite well aware of. So let's get down to business, shall we?
DAVIS
[Cooly.] Governor.
BESHEAR
I have here three pieces of paper, and I'm hoping that I will have to sign none of them right now. Two of them are for your signature, Ms. Davis, and the third one might concern you as well.
[To MOORE and ERMOLD] Only the first concerns you two gentlemen.
MOORE
Governor, this woman refuses to do her job! She —
BESHEAR
Hold your horses there, young man. I'm on your side, here. Well, the law is, anyway, and I intend to see to it that the law is [looks at STAVER] faithfully executed.
STAVER
Governor, my client has an appeal pending before the Sixth Circuit and it has not yet been heard on its merits, and your actions today are, at best, premature.
BESHEAR
Mr. Staver, you don't even know what I'm going to do yet! But, we agree, don't we, that Ms. Davis is under court order to issue these two fine young gentlemen a marriage license, and your firm applied for a stay of that order, and just Monday, the day the order took effect, the Sixth Circuit denied that application. Am I right?
STAVER
That's right, but the appeal is still pending and the matter could easily go to the U.S. Supreme Court.
BESHEAR
I'm sure, I'm sure. But as of today, there is no court order permitting Ms. Davis to not issue the license, and a court order requiring that she do so. And your request for that stay was denied by the U-nited States Supreme Court on August the Thirty-First, in the Year of Our Lord Two Thousand and Fifteen. Monday. So as of today, she's apparently in contempt of court, and she has placed the Commonwealth of Kentucky in contempt of court. That hearing is set for Thursday. Tomorrow.
And I'm sure that there's nothing you'd like better than that, eh, Mr. Staver? Controversy good for the fundraising? And if you win, the taxpayers of Kentucky will be writing you a nice, fat check for your efforts too.
STAVER
My client will seek all remedies she is entitled to under the law, if that's what you mean, and as for our fundraising, you're welcome to read our 990 forms like anyone else, they're public documents.
BESHEAR
Maybe I will, Mr. Staver, but probably I won't. Because I don't care about your funding. I care about protecting the public money entrusted to me by the taxpayers of Kentucky. And I care about doing my job to be best of my abilities. Which is why we're all here, you see.
MOORE
I'm suing the state, too, Governor, to exercise my legal rights to marry my partner. We pay this woman's salary. We pay yours, too. He and I have been together seventeen years and we're entitled to be married. Obergefell—
STAVER
Obergefell means you have the right to marry your partner, Mr. Moore, but it doesn't mean my client has to marry you.
ERMOLD
But she's the County Clerk! If she won't do it, who's going to?
BESHEAR
Sir, you and your partner are going to walk out of this office married, one way or the other, today. Maybe y'all didn't plan for it to happen like this. But that's what's going to happen, if you want it. If you refuse a license, well, I suspect that's going to give the state a defense against your lawsuit. But first, I'm going to give this woman a choice about the public office she holds.
DAVIS
I'm not going to sin, Governor.
BESHEAR
Sin? Sin is a matter between you and your maker, Ms. Davis. That's a little bit above my pay grade. My job is to see to it that the laws are faithfully executed, and you are under a court order to do a lawful act, so I need that license signed.
So here's that first piece of paper. It's the marriage license for Mr. Moore and Mr. Ermold here. You can do the job you were elected to do. The job you are charged by state law to do. Your first, and best, option is to sign it.
DAVIS
I have discretion! I'm not discriminating against these boys, I'm not marrying anyone!
BESHEAR
And you don't have to. But the Clerk of Rowan County does. It's the county clerk's job to marry people who aren't related by blood or presently married to others, and who pay the fee and fill out the form. Now, Ms. Davis, if you'd have just found someone else in your office willing to sign the paperwork for these gentlemen, I'd have been perfectly willing to overlook your not personally involving yourself in issuing a marriage license.
[To NATHAN, who raises his hand to speak.] That's where you're going to come into the picture, young man. No, don't say anything just yet. You're gonna want to hear me out first. And Ms. Davis hasn't made her decision yet.
STAVER
You also don't have authority to make this woman act contrary to her religious faith, Governor.
BESHEAR
I'm not going to force her to sign this paper, Mr. Staver. I'm giving her one last chance to choose to do so. It…  appears she does not want to.
STAVER
No, sir, she wishes to exercise her rights as a Christian and as an American citizen.
BESHEAR
She's free to. I'm interested in whether she's going to discharge her duties as a public official. As she swore an oath to do. If she won't do that, then she's free to resign and she can go be a Christian citizen on her own terms with my blessing. That's this here second piece of paper, a resignation form for her signature.
STAVER
Oh, now you've done it, Governor! Now you've qualified the holding of public office on an act that's inconsistent with this woman's Christian faith. You've imposed a religious test on public office. That's a violation of the Constitution!
BESHEAR
I don't think so. I think the Constitution requires that we make reasonable accommodations for people of religious faith to do their jobs. It does not require that we relieve them of their duties completely. So if she will not do her duty, I request that she resign. Here's the resignation form.
STAVER
You're making her choose between her faith and her job. That's not fair. it's not right, and it's not legal.
BESHEAR
One hundred and eighteen other county clerks in Kentucky are Christians, I expect, and they've all found a way to reconcile themselves to Obergefell, Mr. Staver. I'm not convinced she has to choose between anything.
STAVER
Doesn't matter. This woman's faith is what it is. She didn't choose her faith and she can't be responsible for how another Christian lives out his faith, only her own. …Besides, she's an independently elected official, Governor.
BESHEAR
And I can't be responsible for letting this state get sued, again, and losing, again, without at least trying to prevent it. These gentlemen have already filed a lawsuit. And the U.S. Supreme Court has sent a very clear signal — a signal that the District Court and the Sixth Circuit, neither of which seem to be particularly happy about it — that these young men are going to prevail. And you and your client seem hell-bent on me making these young men wait for their rights, and on making their lawyers rich, while you wind up getting nothing. What are you thinking?
STAVER
It's the right thing for a Christian lawyer to do, and it's the right thing for this Christian woman to do.
BESHEAR
The right thing for this public official to do is her job, or to resign and allow the job to be done. Will you sign the marriage license, ma'am?
DAVIS
I will not.
BESHEAR
Will you sign the resignation, then?
DAVIS
No, Governor, I will not.
BESHEAR
Then I see that I am going to have to sign at that third piece of paper. This is an executive order, which has two sections.
First, by the power vested in me by the Constitution of the Commonwealth of Kentucky, Kim Davis, I relieve you of your duties as County Clerk of Rowan County.
And second, I refer you to the legislature of the Commonwealth for impeachment and formal removal from your office. For dereliction of duty, lawless conduct in office, and reckless endangerment of state funds. I'm sure Mr. Staver can provide you with good counsel. You are excused.
DAVIS
You can't do that, Governor! I'm an elected official! Er, with all due respect.
MOORE
[Arm-pumps in victory. High-fives ERMOLD.]
BESHEAR
I have done that. Both you and Mr. Staver have been spoiling for a lawsuit, and now I've obliged you. Now, Mr. Nathan Davis, you're the second in command at the county clerk's office. I'm prepared to appoint you Acting County Clerk until such time as Ms. Davis' impeachment proceedings are disposed of and a new permanent clerk is appointed. As Acting Clerk, will you sign the license?
DAVIS
Nathan–
NATHAN
I like Ms. Davis a lot and I admire what she's doing as a Christian woman. I won't defy her.
BESHEAR
Are you going to sign the form, son?
NATHAN
[Looks at DAVIS, then STAVER.]
STAVER
We'll protect you, Nathan.
NATHAN
[To BESHEAR] No, sir. I won't sign that license, either. Nor will none of the other five deputy clerks. We're all with Amy. And with God.
BESHEAR
In that case, it appears to me that the entire office of the County Clerk in Rowan County is unlawfully refusing to discharge its lawful duty. I therefore annex its functions until such time as personnel willing to actually do their jobs can be found. Y'all are on administrative leave, effective immediately. That's paid leave for now, but we will be looking to change that. Fair notice.
STAVER
This is wholly unconstitutional. This is against the laws of the Commonwealth.
BESHEAR
The microphone is over there, Mr. Staver. [Points.] You should repeat that closer to it so posterity can hear you. Maybe you'll persuade someone who isn't me.
STAVER
And it's against democracy. The voters chose her, Governor Beshear.
BESHEAR
In our Republic, sir, sometimes democracy isn't the last word. The law is what ultimately matters. I swore an oath — the same oath your client swore and is refusing to honor, by the way — to uphold the law. [Signs executive order.] That's what I'm doing now. [Hands signed executive order to AIDE.] Since the Rowan County Clerk's office has abdicated its duty, I will personally exercise [looks pointedly at STAVER] my inherent power as chief executive to see to it that the laws are fully and faithfully executed.
Now. Mr. Moore. Which one of you two is Mr. Moore, again?
MOORE
I am, sir.
BESHEAR
Quick questions. Are you presently married to anyone else?
MOORE
[Smiles] Not yet, sir.
BESHEAR
Are you related to this man by blood?
MOORE
No, sir.
BESHEAR
Have you tendered the required paperwork and fee for a marriage license in the Commonwealth of Kentucky?
MOORE
[Turns to ERMOLD; they clasp hands.] Yes, sir, I have.
BESHEAR
And do you voluntarily take this man to be your lawfully wedded husband? For richer, for poorer, in sickness and in health, until death do you part?
MOORE
Yes, sir, very much I do, sir.
BESHEAR
And you, Mr. Ermold?
ERMOLD
Yes, I do, sir!
BESHEAR
Hang on! You're not married to anyone else, are you?
ERMOLD
No, sir. Just to him, in my heart.
BESHEAR
And do you take this man to be your lawfully wedded husband? Until death do you part?
EMOLD
[Looks at Moore, smiles.] You bet I do.
BESHEAR
Then by my signature on this marriage license I pronounce you gentlemen to be legally married. Now, go on!
[EMOLD and MOORE kiss. DAVIS, NATHAN, and STAVER turn away. AIDE applauds.]
BESHEAR
Well, that'll make quite a story for your grandkids.
EMOLD
Oh, I don't know if we're going to have children, Governor.
BESHEAR
You never know! Life happens whether you plan for it or not, Mr. Emold. Now, you two gentlemen have asked for a marriage license and your Governor has personally granted it to you. I do hope you'll have a forthright and honest conversation with your lawyer about "mootness."
That's all I have for you, folks.
STAVER
But that's not all I have for you, Governor.
BESHEAR
You know where the Commonwealth's agent for service of process is located already, Mr. Staver. I'll look forward to receiving your next volley. Take your best shot; I'm on the side of the angels and more importantly, I'm on the side of the law.
STAVER
No, you're not. Not even close.
BESHEAR
See you in court, Mr. Staver. [Waits a beat, no one moves.] What, you're still here? We're done! Go!
[AIDE ushers the cast out of the stage right door. CAMERAMAN and AUDIO TECHNICIAN lower their equipment.]
AIDE
Are you sure that was the right choice, Governor? Doing nothing and just letting them fight it out amongst each other might have been a whole lot more politically defensible.
BESHEAR
You know, that Staver fella is just itching for a reason to fight me in court. That's what it is to be a Democrat running a red state. So let's have the fight be on the grounds I choose — a fight about how much power a state Governor has over a state official — instead of on those religious freedom grounds that he wanted.
Besides, I swore an oath to faithfully execute and uphold the laws of the Commonwealth and the United States of America. The law is, those boys have every right to be married. Was that the right choice? I don't think I had any choice.
FIN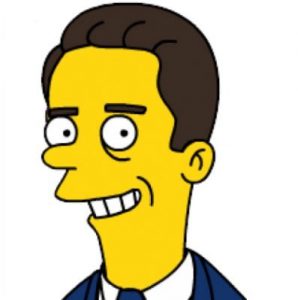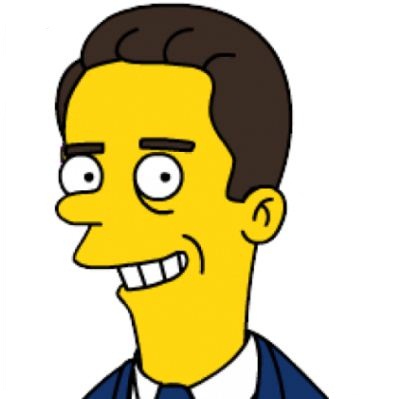 Burt Likko is the pseudonym of an attorney in Southern California and the managing editor of Ordinary Times. His interests include Constitutional law with a special interest in law relating to the concept of separation of church and state, cooking, good wine, and bad science fiction movies. Follow his sporadic Tweets at @burtlikko, and his Flipboard at Burt Likko.