"Why do we continue to trust these [people]?"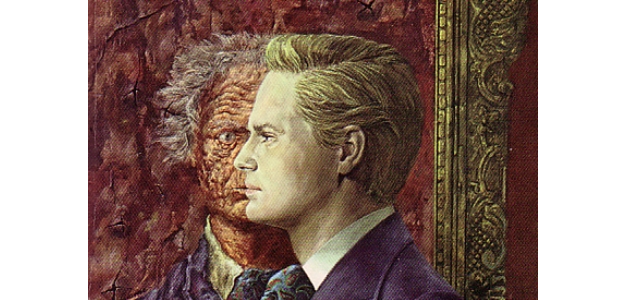 I'm not going to go to much into The Speechwriter, the equal parts memoir, coming of age story, and treatise on language by Barton Swain. I think that Will (who introduced me to it) might write about the actual book; because I very much want to read that post I'll avoid saying much that he might say there.
I did, however, want to quote a paragraph from the book that was especially poignant to me. This paragraph comes at a time in the book when Swain's disillusionment with the governor who employed him is finally made complete. And it answers more clearly than I have been able to suggestions by those here that my stated lack of trust in our political leaders is due to brainwashing or my simple-minded inability to understand things that are morally complex.
As usual when I talk of such things, I will give fair warning up front that this will change a sum total of zero minds here. Those that want to continue to trust those people that are breathlessly covered by Politic and Vanity Fair alike will will likely scoff at Swain's words below; If not, they will at least find some loophole that allows to agree with Swain in theory while allowing that their candidate is clearly the exception that proves the rule.
But the paragraph too perfectly encapsulates my feelings about politics generally, political parties more specifically, and those political leaders we hoist upon our shoulders especially, for me not to share it here:
"Of course this isn't new insight. Politicians have dishonored themselves and embarrassed their families and allies many times before, and their staff — sometimes in books like this one — have expressed shock and dismay at the way their chiefs have wanted to make it all go away with a few insincere apologies. Why do we continue to trust these men?

"Let me ask that question in a more pointed way: Why do we trust men who have sought and attained high office by innumerable acts of vanity and self-will? When a colleague makes a habit of insisting on his own competence and virtue, we may tolerate him, we may even admire his work, but his vanity is not an inducement to trust him. Why, then, do we trust these men who make careers of persuading us of their goodness and greatness, and who compete for out votes? Catherine Zuckert makes this point powerfully in an essay on Tom Sawyer. Tom, remember, is brave and clever and has a firm sense of the right thing to do, but he is animated mainly by a hunger for glory. He is, in short, the essence of an able politician. "People like Tom Sawyer serve others not for the sake of others," write Zuckert. "They serve because they glory in receiving glory… We should reward such people with the fame they so desire — if and when they perform real public service. But we should not trust them." I feel the force of that last sentence now: we go badly wrong when we trust them. Indeed much of the hand-wringing commentary about loss of trust in government resulting from Vietnam and Watergate is simply, I think, a failure to appreciate the simple truth that politicians should never have been trusted in the first place. They may be lauded when they're right and venerated when they're dead, but they should never be trusted."
[Picture: Dorian Gray in front of his portrait, via Wikipedia.]