Questions From the Headlines
Joe Biden: Will he or won't he?
Signs point to "yes." And he'll come in third place until he catches the clue and quits. Remember, Biden's run twice before, in 1988 and in 2008. Each time he got a lot of wonks and insiders excited, each time he got some great zingers in the debates as well as attracting the attention of the cameras when he stumbled, and each time he failed to excite the actual Democratic primary voters. There is zero reason to think 2016 would be any different.
Can the Republican Party Survive Trump?
Yes. Pretty clearly. Soon enough the grownups are going to step in and put a stop to all this messy, unseemly populism. Remember, the Republican Party is made up of a coalition of four groups of people: the advocates of, respectively, Jesus!, Guns!, Money! and Moats!. You'd think Trump would attract the attention of Group 3, because he's One Of Them, but he really isn't. Donald Trump (2016 version) is a moatdigger, back-dooring into the Jesus! and Guns! crowd by way of rabble-rousing populism. But it's the Money! faction which ultimately calls the shots because they have, well, money, and Trump is most definitely Not One Of Them. Give it time.
What's the right police body camera policy?
Presumptively they should be issued to all officers on patrol and presumptively they should be on and recording, all the time while the officer is on duty. (Only reason I can think of to not do this is budgetary; it'll only help the good cops proving up their collars and in the event of baseless citizen complaints and if it deters bad cops from being bad cops, so much the better.) If the officer switches off the camera, defendant gets a rebuttable presumption that evidence gathered during the "off" time is inadmissible under the exclusionary rule. (Note that "rebuttable" means that the state gets an opportunity to prove that the officer in fact gathered evidence in a Constitutional fashion while the camera was off.) This lets the officer switch off the camera for his own privacy, say when he's going to the bathroom or for some other good reason, but the specter of the exclusionary rule and an objective record of interactions with citizens should be enough to get police departments motivated to train their people right, and filter out the bad apples before bad press and lawsuits happen.
Should children born in the U.S. be automatically granted U.S. citizenship?
Yes. We put that in the law and the Constitution for a really good reason. A reason that really hasn't gone away, if you look beyond the superficial. So leave well enough alone.
Who will inherit the New York Times?
Whoever it is, he'll be younger than me. And richer.
Racial identity of activist questioned but does it matter?
About as much as Rachel Dolezal's racial identity mattered: if he lied, especially to gain some sort of advantage, then yeah, it matters, to the extent that we're asked to take his representations of things as true. Otherwise, doesn't matter much. He's a journalist. Doesn't seem like he lied to me: he says his biological father was black, so he's as much a black guy as is the President of the United States. My question back is, why do we care?
How worried should we be about Chinese share price falls?
Evidently, at least moderately, but we ought not panic. The underlying issue of the PRC's devaluation of the yuan seems like something more worthy of long-term anxiety: it's a maneuver to keep manufacturing in the PRC so the PRC's economic vitality stays export-based. But this sort of thing always seems to come out in the wash.
Why are there fewer big hurricanes?
Why do you say there are fewer big hurricanes? You're just looking at the Atlantic Ocean, aren't you? And what, do you want more big hurricanes?
In the Age of ISIS, Can We Still Have 'Just Wars'?
As much, or as little, as we ever could. I don't understand how the barbarity of ISIS might change that calculus: if the purpose of going to war is to eliminate human rights abuses, and that makes a war morally justifiable, then the question is why aren't we going to war whenever we see human rights abuses? And the answer is, as always, human rights abuses are a tissue atop the real reasons for going to war, and our reasons for going to war with ISIS are… murky.
Can a song change the meaning of "Jihad"?
Wait… what?
[Burt takes a moment to RTFA.]
I don't care.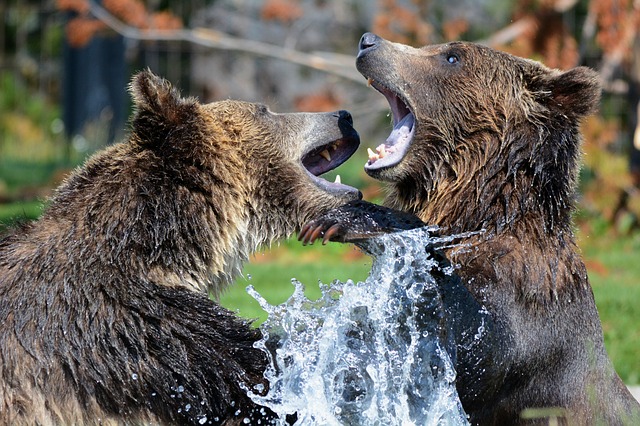 Do Killer Grizzlies Deserve Death?
I actually care more about this than the previous one. And, the answer is immediately obvious: of course not. These are wild animals doing what wild animals do. Not to blame the victim so much, or suggest I might react differently in a surprise and stress situation, but the hiker who found himself challenged by the bear protecting her cubs reacted improvidently (sadly, a fatal mistake) by trying to run away. If you're under attack by a bear, you can't outrun it any more than you can beat it in a fistfight. Usain Bolt couldn't outrun a bear, at least not for the short distances that would matter in such a situation: bears can sprint faster than horses can run. The best defense is pepper spray, and if you don't have it handy, then back slowly away to demonstrate that you do not want to threaten the bear. The solution is to educate wilderness users about how to react to bears. I'm a very casual recreation user of wilderness areas and it didn't take me long to learn this. Meanwhile, these aren't exactly common animals in the wild, particularly in the lower 48 states and culling rare animals out of the wild to preserve human life seems like a last resort for which there really isn't any imperative.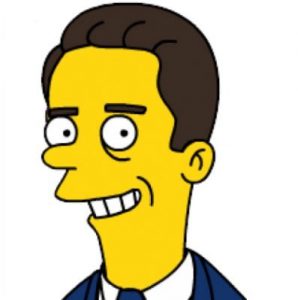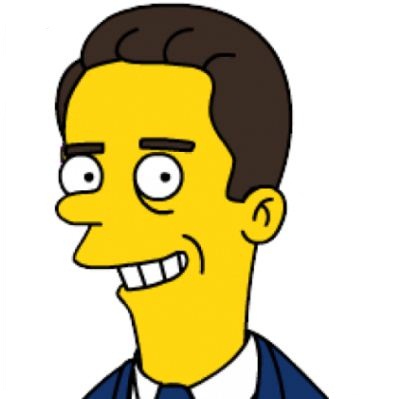 Burt Likko is the pseudonym of an attorney in Southern California and the managing editor of Ordinary Times. His interests include Constitutional law with a special interest in law relating to the concept of separation of church and state, cooking, good wine, and bad science fiction movies. Follow his sporadic Tweets at @burtlikko, and his Flipboard at Burt Likko.
Image by christopher.woo