My Irrevocable Break With the Democratic Party: The enemy of women good is winning perfect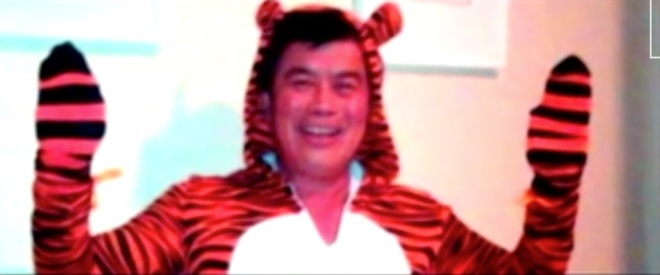 [Trigger warning: Though not discussed in detail, the existence of actual sexual crimes is discussed in this piece.]
The thing about Neil Goldschmidt, you see, was that he was a player.
And not just player in his home state but far beyond, as well. Whether your name was Carter, Mondale, Dukakis, Clinton, Gore, or Whatever, it didn't really matter. Goldschmidt was in the know, he was connected. If you were a national player (or if you merely wanted to be one), then when you were on the West Coast you or someone on your staff would make a detour to meet with him. Because Goldschmidt could make it motherfishing rain money on you like nobody's business.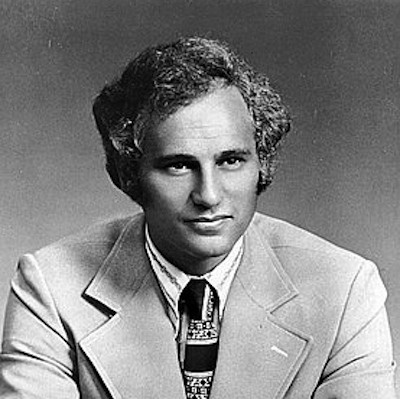 Goldschmidt had hit the national stage when he became the youngest mayor of a major metropolitan city in the 70s. There he parlayed deals made with energy and auto lobbyists into an invitation to be the Transportation Secretary under Carter. As a cabinet member he deregulated the automobile industry, which went on to be one of his many quiet yet lucrative sources of funding — both for his own campaigns as well as the campaigns of those who came to him looking for favors. He did a stint as an executive for Nike after that, essentially acting as the man who could Get Things Done on the burdensome tax and troublesome regulatory front. Then it was on to the Oregon Governor's mansion, where he deregulated the state's worker's compensation fund. He released the fund from its mandate to assist small businesses that corporate insurance companies would not insure. Instead, he transformed it into a semi-public, money-making machine that used its political power over the state's Insurance Division to eliminate competing insurance programs and fund political candidates via trade associations. The small businesses the fund had been created to assist were told to go pound sand. Later, the state fund would make him a paid advisor and board member.
After his gubernatorial run, Goldschmidt became a gun-for-hire for various corporate interests, helping out-of-state companies in hostile take-over bids of Oregon resource and energy interests. More visible to the general public, though, was his hand in securing a government contract for Homer Williams and Irving Levin. Williams and Levin were real estate speculators who had purchased industrial land on the Willamette River, which they were looking to re-zone into high-rise medical buildings and high-end apartments for doctors. Goldschmidt not only secured a shockingly lucrative deal that somehow seemed to bypass much of the legally-required public oversight, but also got the Portland City Council to sign a contract agreeing to largely fund the construction of a $16 million dollar aerial tram with an annual budget of $900,000. The tram would connect the new construction to Oregon Health & Sciences University.
It was later revealed that Goldschmidt's team knew before they even approached the city that the project would cost far more. The actual construction came in at just under $60 million, with annual operating costs being closer to $2 million. The contract Goldschmidt had penned assured that various government bodies picked up much of those tabs. This ensured a large fortune to Goldschmidt's real estate clients as well as smaller fortunes for the various contractors and vendors who were contractually allowed to charge what they wanted with few limits.
The public was, understandably, bloody furious about the entire aerial tram deal. As the price tag grew, Oregon citizens began demanding that Goldschmidt and his clients to be investigated for fraud. It looked all but certain that the State's Attorney General was going to open a formal inquiry into the matter. Fortunately for Goldschmidt, the state's former Attorney General Ted Kulongoski was running for governor. Being non-charismatic to the point of being downright dull, Kulongoski was in need of that magical Goldschmidt rain to secure both the primary and general elections. Goldschmidt obliged. His money did its magic; Kulongoski was duly nominated and thereafter duly elected with a campaign buoyed by Goldschmidt's fundraising. After his election, Kulongoski chose not to have the Attorney General's office investigate the real estate debacle and instead nominated Goldschmidt to a lucrative spot on the Oregon State Board of Higher Education.
Any way you slice it — nationally, locally, in government circles, in corporate circles, among union leaders and one-percenters alike — Neil Goldschmidt was The Man.
And, too, there is this: Neil Goldschmidt was a monster.
Shortly after his appointment to the Board of Higher Education, Portland's alternative newspaper Willamette Week published a story about Goldschmidt's next-door neighbor from his time as Mayor of Portland. Goldschmidt had raped this neighbor shortly after his election, embarking on what would be a three-year sexual relationship perpetually continued at his insistence. During that time and in subsequent years, as the Willamette Week noted, Goldschmidt's neighbor
[suffered] from physical and psychological ailments that have robbed her of health and happiness. She weighs little more than 100 pounds; she suffers insomnia, nightmares and a recurrence of flashbacks. Her hands shake constantly, despite the anti-convulsive medicine she takes to control seizures she's experienced.
Thanks to some backroom lobbying and bartering of "access" from government and party leaders, Oregon's major newspaper, the Oregonian, agreed to refer to the ordeal as an extra-marital "affair" in their coverage of the story.
Goldschmidt's neighbor was thirteen when he first raped her.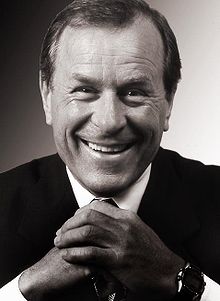 As was eventually discovered, Goldschmidt's decision not to seek reelection as Governor in 1990 stemmed from the fact that his "transgression" had been discovered by the local and national party leaders. Those leaders had concerns that the story might reach the press should Goldschmidt run.
What the general public still does not know to this day, however, is exactly which leaders actually knew, and which merely had staff members that knew. When the story broke in 2004 the statute of limitations for rape in Oregon had already passed, and so no criminal investigation was ever performed — either on the sexual crimes or the conspiracy to protect Goldschmidt from the potential consequences. The only person the citizens of Oregon know for certain was in on the conspiracy was Bob Burtchaell, a real estate developer, known party donor, part-time private detective, and, ironically, a previous marketing manager of Willamette Week. Burtchaell, who was hand picked by the party, agreed to do this in exchange for political favors with real estate matters.
Past Burtchaell, however, it's impossible to say for certain who knew, beyond making educated guesses based on who might have been considered "need to know" back in the early 1990s. It quite likely means both DNC staff and Clinton staff; it almost certainly means Kulongoski, or at least his key advisors.
The year after the story broke, Democratic voters sent a strong message to their party leaders. The party faithful had spent the previous four years witnessing story after story that showed their Governor had not only protected corrupt public officials and lobbyists who were damaging state and city programs, but had protected a child rapist. Those voters lifted their voices and collectively sent this message: "Yeah, that's our guy. We choose him."
Not that the voters' choice to look the other way at Kulongoski's doing the same should have come as an enormous surprise. Indeed, there is evidence that suggests that had he run for reelection and the story of his rape been unearthed by the press, Goldschmidt might well have been voted back into office.
*   *   *
In the days leading up to the election in 2004 (the year that the Goldschmidt rape story broke), US Congressman David Wu was desperately attempting to spin his own sexual assault scandal. Wu, the moderate Democrat son of Taiwanese immigrants and one-time roommate of Bill Frist, was himself something of a rising star in the party. Previously the head of a law firm representing high tech companies, Wu quickly proved himself to be an astonishingly nimble politician with an especially strong talent in fundraising, both for himself and for others.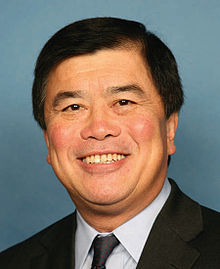 A month before election day, the Oregonian broke the story that Wu had previously been disciplined at Stanford University for attempting to rape a woman. Wu told the press he had believed the encounter to be consensual and in "good fun;" however, there appears to have been little room for Wu's interpretation: As was reported (and eventually tacitly admitted by Wu[1] weeks prior to the election) he smothered the woman's face with a pillow to muffle her screams. The rape story became a campaign issue, which was made especially stark by the fact that his opponent was a woman.
Still, when given the choice, Oregonian Democrats voted overwhelmingly to reelect him. When questions of the rape were brought up by reporters, many pointed to Wu's 100% NARAL rating as justification for their votes.
In 2011, after three subsequent successful reelections, Wu was back in the news with a new sexual assault. This time, he had raped the daughter of a well-known party donor. Democratic leaders and the parents would eventually convince the daughter not to press charges provided that Wu resign for the good of the party that, you know, cared so much about women's issues. Wu initially balked at the deal, but eventually acquiesced after the party put public pressure on him. Although everyone involved agrees that he did indeed rape the girl, Wu has never been charged.
It is important to note here that, as was revealed in 2004, local and national Democratic Party leaders first became aware of Wu's first sexual assault when he ran for office in 1988. Indeed, the internal news led to the resignation of his very first campaign manager late in the election cycle. He was such a gifted fund raiser, however, that party leaders decided on a "wait and see what happens when and if the press finds out" approach to Wu's troubled past.
Wu currently works in Washington, DC, where he seems to have become an especially sought-after consultant to those Chinese companies looking to invest money in the US and meet with Democratic politicians.
Rep. David Wu Resigns: 'God Speed To You All. Take Care.'
*   *   *
Right about now, it might be worth reviewing the single reason people invariably give for why they continued to support Goldschmidt, Kulongoski, Wu, or those that were shown to have hidden their crimes once their sins had been made public. That reason, as you have likely already guessed, is this: They were supporting not that person but the party, and, further, not just the party but also those policy positions their party wished to implement. Any given political issue might be so important to a person as to allow him or her to look the other way when faced with a candidate or party leader so obviously guilty of deep corruption or rape. For that person the reasoning is, "better a corrupt person or rapist than someone from the other side." The reason given is presented as a choice of the lesser of two evils.
This is a crock, of course.
In the case of Wu, party leaders knew about his "issues" a decade prior to his unceremonious resignation. They could have switched their backing to another horse, or simply pulled him aside and quietly made him resign. Likewise, voters who might well have decided Generic Democrat was the best and only option in 2004 had an opportunity in three subsequent elections to field a better and less criminal candidate. Voters and party leaders had two years to oust Kulongoski in a primary after witnessing his corruption and his role in running cover for a child rapist.
Similarly, in-the-know Democrats didn't just look the other way on Goldschmidt until they party had sown up the Governor's Mansion. State and national party leaders continued to protect him from any kind of consequences for almost two decades. For party supporters who like to think Big Picture, please remember that they did so not only despite Goldschmidt's rape of a child — they also did so despite his assisting private donors and corporations plunder public money.  Those leaders did so for one reason and one reason only: Goldschmidt was able to get people to pay them money as well.
Regardless of what people like to tell themselves, the choice is never to let the party stand as is or vote Republican. Democrats could have changed any of this any time they wanted. What's more, they still can. All those state and national party leaders that protected Wu, that ran cover for Goldschmidt, that pulled the levers to make sure that Kulongoski wasn't seriously challenged? They're all still there. They didn't magically disappear the moment we learned about these things to protect us from having to deal with them. Yes, the statute of limitations might well be long gone on any or all of these crimes. But that doesn't mean that the Democratic Party can't do its own transparent investigation and clean its own house. It certainly doesn't mean that if you are a Democrat you can't insist that your party hold investigations tomorrow, if for no other reason than to communicate to the world that the party that advertises itself as the champion of women's rights cannot and will not protect rainmakers who rape women. At the very least, you could send an email to any of your elected representatives right now, if you wanted. It would take all of about five minutes out of your day.
That's all a pipe dream, of course. I have long since learned that the party won't conduct any kind of investigation. Those who conspired to assist Goldschmidt and Wu will be judged by the party on one rubric and one rubric only: their ability to secure money for the party. I know too the actions that every Democratic voter that might read this will take when faced with their own indirect complicity: absolutely nothing. The Republicans were only 5% behind in the last election, after all, and in politics winning is everything. Besides, seeing your heroes fall in stature is admittedly hard and painful. Best not do anything at all, that rooting for them might still be a joy.
When I say that I share the policy positions of my Democratic and liberal friends but I don't share their values, it is here — right here — that you can likely best understand my meaning.
Almost all of my good friends who are liberal and Democrats — and please do not misunderstand, they are absolutely my friends and I love them dearly — share liberalism (and indeed being a Democrat) as itself a personal value that is deeply important to them. And while I get that this works for them, that's not me. True, I almost always end up on the liberal end of things  based on my own values. But it is those underlying things that get me there that are the values that steer me, not liberalism itself. (And certainly not the Democratic Party.)
That, I believe, is the single difference between me and most Democrats I know: differing values. For them it isn't winning so much as it is that the winning is attached to another issue that has a moral imperative. I do get this, and I'm largely sympathetic with it. Even though I think I'm right, I don't think I'm better. I'm just… me.
Their values are why my friends could vote for Kulongoski despite knowing what they did, and why afterward they could vote for the equally corrupt John Kitzhaber.  It's why they can continue to rally around the party that created and championed each of them. Similarly, it is these values that allow them to support those Donkeys who assisted the Elephants in making Anita Hill synonymous with "crazy" and "slutty" for the crime of being subpoenaed to testify before Congress, and why they can tell themselves that the attempted ruination of the lives of Monica Lewinski, Paula Jones, and Gennifer Flowers was "all for the best, all things considered." It's why, come November 2016, they will carry the banner for and give money to every Democratic elected official that allowed executives at Lehman Brothers, Bear Stearns, and JP Morgan to laugh all the way to the bank after nearly bankrupting the country; it is why they can do the same for those who agreed to look the other way after HSBC was caught laundering money for terrorist organizations and drug cartels. It is because of their values that they can stand by the Democratic Party despite all of this.
And it is because of my values that I no longer can.
[1] It is true that Wu never offically admitted what he had done. Initially, in fact, he attacked the moral standing and feminine virtue of his accuser.
As evidence mounted, however, Wu backpedaled into that state of admitting guilt without admitting guilt that's practiced by so many clearly guilty politicians; "Inexcusable behavior on my part," was the way Wu described it right before the election. He explained to voters that he took full responsibility for his actions. He even suggested that his realization of what he had done was a catalyst for him to grow as a person. More than anything, though, he said he was very sorry for what he had done, although he and his campaign insisted on referring to "what he had done" as that woman's "unsubstantiated allegations."
[Pictures: Screenshot of David Wu in tiger costume, via Youtube. Ted Kulongoski and David Wu via WIkipedia.]