The Persistence of Myth
It seems that a century ago, Warren G. Harding was considered handsome, and he behaved like quite the ladies' man. Although he was married to an intelligent, capable, high-society woman, he had at least two mistresses when he was President. I can recall in U.S. history class in high school back in the 1980's being taught that Harding fathered a child with one of his mistresses, that his relationship with that girlfriend inspired a different girlfriend to make an attempt on Harding's life in a fit of jealousy, and that the media at the time connived with the President's political aides and his family to keep it all hush-hush and out of the public eye.
It's not particularly interesting, to me at least, to see modern science all but confirm that Warren Harding indeed did have an affair and a love child while he was President. I've assumed the truth of this claim since I was a teenager that this was the case about this fellow and long since abandoned the need to so much as pass moral judgment about it. Nor is it really all that interesting, to me, that modern genetic science has demonstrated this by showing substantial genetic similarities between known descendants of the Harding family and the descendants of Elizabeth Ann Blaesing, the daughter who was a product of President Harding's affair with one of those two girlfriends.
No, what's interesting to me is the attitudes of the Harding descendants, who resist the conclusions strongly (very strongly) suggested by the scientific tests. These are not evil people and they are not dumb people and they don't seem to have any particular malice towards the Blaesing family who claims descent from their grand-uncle by way of the affair.
They grew up with a particular mythology about their famous and prominent grand-uncle, a mythology created nearly a century ago to protect his reputation (and his wife's) according to the cultural standards of that day. They were told that President Harding was rendered unable to father children because he had mumps as a child, which is why Florence Harding, their grand-aunt, never had children, and that the salacious rumors about President Harding's love life were just that: salacious rumors, concocted by someone for the sole motivation of selling books to profit from scandal. For them, that mythology is an important part of their perspective on the world, something that was handed down to them by their families.
So while there may be a whole lot of scientific evidence that the mythology is objectively wrong, and the cultural and political reasons for the creation of that mythology are now anachronisms, they're still not about to change their way of thinking, and to them, this is just a little bit more evidence to be carefully considered but not nearly enough to shift the burden of proof. Evidence that comes with such a high degree of confidence as to be nearly the equivalent of an objectively-verified fact is insufficient to overcome such a mindset.
The modern-day Hardings are not ignorant people. They are, however, people. This sort of stubbornness seems to be what it is to be a person: we hold on to our socialization even in the face of demonstrations of its inadequacy, we rationalize in support our world views, we rationalize away things that challenge our beliefs.
You do this too. So do I. We're all just like the Hardings. It's just easy to see with them because we're not the Hardings, and the issue is largely academic and irrelevant to people who aren't in either of these families.
It's hard to even see that you're doing it, precisely because we find that the subjects of this reflexive psychological mechanism to defend the self against reality are things that are very important to us: religion, politics, family, history, maybe even our very morals. It may be fallacious behavior and irrational thinking and possibly even contrary to self-interest, and utterly infuriating to those whose differing perspectives butt up against it, but the ego seems to demand no less. This is probably near the root of why adhering to the principle of charity is so difficult for so many when faced with disagreements.
I think that's just what it is to be a human being: we love our myths so much, we hold on to them even when we know they aren't real — and this puts a barrier in the way of persuading others.
Photo source: wikimedia commons.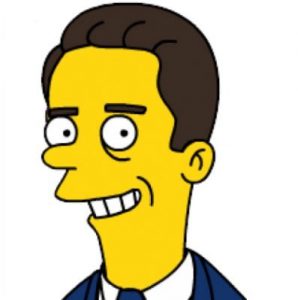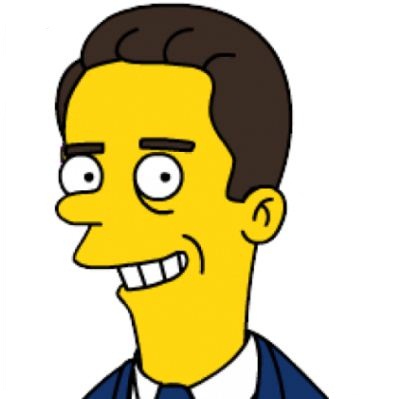 Burt Likko is the pseudonym of an attorney in Southern California and the managing editor of Ordinary Times. His interests include Constitutional law with a special interest in law relating to the concept of separation of church and state, cooking, good wine, and bad science fiction movies. Follow his sporadic Tweets at @burtlikko, and his Flipboard at Burt Likko.