An Experiment In Minimizing
This weekend, my wife and I stopped by an Italian-Ice-and-frozen-custard* shop to indulge in a tasty frozen treat while we were out running errands. Despite the seeming pleasantness one would expect from such a diversion, it did not improve my mood. Quite the opposite. The principal reason that a trip for fancy ice cream on a hot summer day did not elevate my mood happened before I placed my order. You see, I could not find the merchant's punch card for buy-ten-get-the-eleventh-frozen-treat free.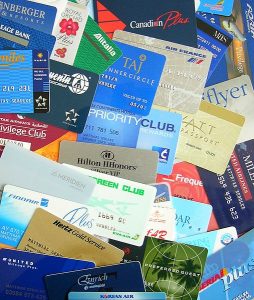 The reason for this was I had six other merchants' punch cards, and the following pieces of plastic and/or important cardstock paper, mixed in with a potpourri of business cards, my own and other people's', an eyeglass-cleaning microfiber cloth, unchecked lottery tickets, lint, and $13.00 in currency. After what felt like five minutes of fumbling around in my wallet, I set the thing down on the countertop and took out every card in the wallet, flipping through the stack while mobs of children and parents noisily milled about around me.
My wife urged me to just leave it alone, but I had become a man obsessed. And after another five minutes of flipping through the cards while small children asked things like "Mommy, what is that strange man doing? He looks mad," and their parents answered "Just leave him alone, dear, he'll go away soon enough," while they passed my mortified wife, who thought she'd already experienced every way I could possibly embarrass her in public already only to be proven wrong that afternoon, in line for their custard.
In the end, my struggles did not avail. I failed to find this particular piece of cardstock and therefore purchased the frozen treat without getting credit towards the eleventh free treat. Flustered, I did not even order what I actually wanted and the poor kid behind the counter did what I said and not what I wanted, and so the poor kid served me up a strange concoction of flavors that did not even seem appealing. (Chocolate custard and kiwi ice, if you must know.) I became so bitter as a result of this that I nearly bit the kid's head off and later did not even enjoy the treat because I felt like I had caused myself to get ripped off by losing this stupid piece of paper that might have otherwise represented "earning" two-tenths of a free ice cream. Quite aware of the utter financial insignificance of this, I then grew ashamed of myself.
Once back at home, I took out all the cards from my wallet. I realized that I have either a piece of plastic or a piece of paper from what must surely be every goddamn merchant in Southern California stuffed in it, and as a result my wallet is literally an inch and a half thicker than it would have been if I just used it to carry money. Rarely used credit cards, infrqeuently used customer loyalty cards, twice-a-year used identifications and membership cards, irregularly used freebie punch cards. I can't carry my wallet in my back pocket at all because sitting on something so bulky on only one of my ass cheeks would cause sciatica before lunchtime. It's ridiculous.
And if it takes the pleasure out of eating ice cream, then clearly it's gone too far.
I've tried using apps on my cell phone in the past. This didn't work because the laser scanners at the stores bounce off the screen on my cell phone without reading the bar codes, and the cell phone cannot generate a magnetized strip for the card reader to read. And most clerks seem to lack an understanding of how to manually punch in the account numbers, if their registers are even equipped to do so in the first place.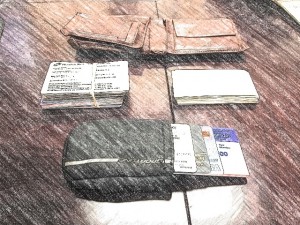 Here's the experiment I'm going to undertake. I've got a wrist-wallet designed for sports use. I've used it to good advantage in travel situations before. Now, I'm going to make it an everyday thing. I've loaded it up with four and only four cards, cards that I use frequently or simply must have: my driver's license in case I'm challenged for photo identification, my Costco card for when I buy gas, my debit card for everyday purchases, and my AAA card in case something goes wrong with my automobile.
Nothing else.
Every other card will stay stored off-site in a big-ass bundle of plastic and cardstock cards tied together with a rubber band. I'll figure out where I want to keep this thing later — in my briefcase, in my desk, at home on my dresser, but not on me. No wallet in any pocket at all.
No cash, as a rule. I rarely buy things with cash anyway. When I indulge in my irrational habit of buying a lotto ticket, I'll have to make a special plan to have a dollar bill in my pocket for that purpose. Logically, I know that this means I'll forget and not be able to buy lottery tickets, diminishing my already astronomically miniscule chances of winning the jackpot by just that much more, so, dammit.
If I need one of the other cards, then I'd better plan for it in advance, so I can add it to the wrist-wallet before heading out away from my library of infrequently used, space-consuming cards. For instance, when I go to court, I'll load the wrist wallet with my bar card; when I go downtown, I'll have my Metro card in there; if it's time to fix something around the house, I'll be sure to add in the My Lowe's card.
Mostly, I'm just going to not use this stuff that I only use once a month or so anyway. Haven't figured out what I'll do with my business cards. I don't want to carry around a business card holder because that's just one more thing for me to carry around and account for and perhaps lose. I'll solve that problem another day.
When a merchant in the future asks me to carry around a piece of paper or plastic in my wallet so I can get 10% off my tenth purchase, said merchant will be politely told that no, I prefer to pay more, and would have preferred it even better if they'd have simply built the discount into their already-low daily prices.
* "Frozen custard" in California is not the same thing you get in the midwest, one of my few actual gripes about life here in the Golden State. Someone in Sacramento thinks that preparing food with raw eggs carries an unacceptably high risk of food-borne illness, so the amount of egg in the cream-and-egg mix is little different from what you get in regular ice cream. A pity: the frozen custard I've had in Wisconsin blows the doors off of regular ice cream and I know of no one who has ever become sick from it, other than a tummyache or a headache from eating too much of it, too fast.
Image credit: wikimedia commons. Original picture seems to be by a German photographer — from which I take a quantum of solace, as obviously, my problem transcends national boundaries.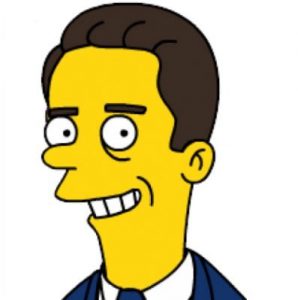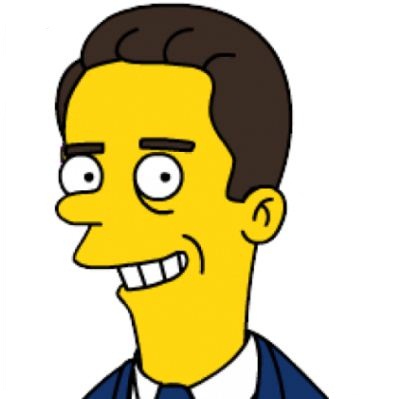 Burt Likko is the pseudonym of an attorney in Southern California and the managing editor of Ordinary Times. His interests include Constitutional law with a special interest in law relating to the concept of separation of church and state, cooking, good wine, and bad science fiction movies. Follow his sporadic Tweets at @burtlikko, and his Flipboard at Burt Likko.