Appealing To A Certain Demographic
First, a disclaimer. Not all conservatives are Cleek's-Law-abiding, regressively-red-meat-eating, confrontational, mocking-bitter-what-I'm-just-being-humorous bullies. Many are perfectly compassionate, pleasant people to spend time with whether you agree or disagree with them. Not that ALL conservatives respond to the LCD-targetted sloganeering of Sarah Palin quips and Fox News Channel opinion personality rants addicted to the adrenaline rush of insulting opponents and overbalancing so far to the right that appeals to classically socialistic ethics are portrayed as conservative because they come out of the mouths of Republicans.*
Indeed, many are somewhat embarrassed by their fellow-travelers who do conduct themselves in this way. Because, of course, some otherwise-intelligent conservatives allow themselves to behave exactly in that unseemly fashion.
Why would smart people, people capable of complex and nuanced thought, people whose intentions below all the vitriolic rhetoric are ultimately good, behave this way? My best guess is that they like the attention too much.
For that strain of self-styled "Movement Conservatives" who do respond to that sort of thing, I'm going to point out that Donald Trump is clearly their candidate: he doesn't just talk the talk when the cameras are on and the media is paying attention.
In my experience, it rarely takes that much pressure in a deposition before all of the training and coaching and practice an attorney has given her client gets swept aside, and the deponent's true self surfaces. When that happens, as it almost inevitably does, it's usually more harmful to the deponent than flattering to him. The deposition is a unique and powerful lens with which to view a person's inner self. So I thought it was brilliant of the Gray Lady's reporters to dig into old deposition of Trump, and my goodness, did they find color:
Hundreds of pages of sworn testimony by Mr. Trump over the past decade show something less flattering. Some of his claims, made under oath, and under pressure, are shown to be hyperbolic overstatements, and others to be shadings of the truth or even outright misstatements. And in rare instances, he turns boorish and demeaning.

* * *

For Mr. Trump, a man accustomed to luxurious private planes and a solicitous staff, the dozens of hours of tedious testimony represented a humbling and, at times, aggravating concession to the American legal system.
The sort of bluster-and-swagger thing described as being in the depositions does have a certain charisma, at least for a certain sort of person. So it's no wonder The Donald is sucking all the oxygen out of the GOP primary. To a large sampling of people likely to actively engage in the pre-primary, the sort of highly partisan, emotionally motivated culture warrior attracted to "movement conservatism" and the Tea Party, Trump looks even more like the sort of candidate they can have a political crush on after the deposition analysis than before.
After a generation of feeding off of all-attack-no-content, outrage-for-its-own-sake, clownish mercenary attention-whoring, the conservative media machine is now confronted with its personified id: a man who has given plenty of his own money to Democrats, seeking personal advantage.
If Trump is the "movement's" id, who is its superego? Reince Priebus? Who is the ego, mediating between the two? Jeb Bush? Scott Walker? Respectfully, I beg those gentlemen to pardon my skepticism that they either desire or are able to fulfill such roles.
Trump's appeal in the jockeying-for-position pre-primary currently underway is driven by his personality, his image, his fame, his outrageous statements. His platform of policy preferences, to the extent one can be identified, is basically pure populism. This is what my colleague on these pages means when he diagnoses movement conservatism of "sailing away to irrelevance:" Trump's campaign amply demonstrates how the market pressures and pursuit of media ratings can overtake and consume actual policy ideas or governing ability. It's all outrage, all emotion, all personality — with nothing of substance beneath that and not so much as a hint of apology for its vapidity.
* From Gov. Kasich's speech quoted in the linked article: "[C]reating jobs is our highest moral purpose … The Lord wants our hearts to reach out to those that don't have what we have." That sounds a lot like the government creating jobs and dispensing welfare to the economically unfortunate, for reasons of moral obligation. But a Republican said it, so by definition it must be conservatism, and cannot be socialism.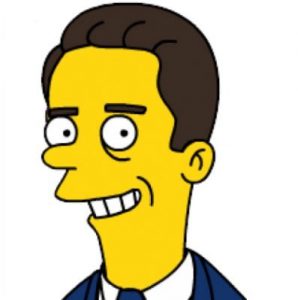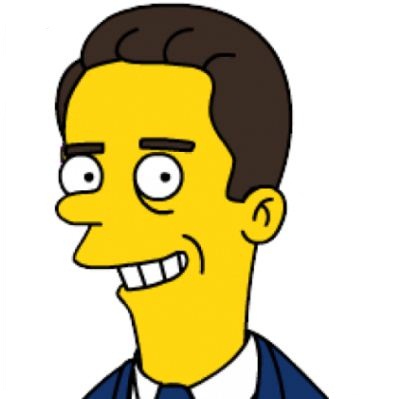 Burt Likko is the pseudonym of an attorney in Southern California and the managing editor of Ordinary Times. His interests include Constitutional law with a special interest in law relating to the concept of separation of church and state, cooking, good wine, and bad science fiction movies. Follow his sporadic Tweets at @burtlikko, and his Flipboard at Burt Likko.
Image by Gage Skidmore