Changing Tides, Social Conservatives, and the Price of Swinging for the Fences in Politics
Earlier this week I engaged briefly with aaron david in one of zic's posts. The discussion revolved around the ACA, but the issue where aaron and I saw things differently was along lines far more fundamental. The question we were dancing around was essentially this:
In a democratic society, to what extent does someone who attempts to curtail someone else's basic liberties have standing to have their liberties protected?
In our brief exchange aaron and I did not see eye-to-eye, which was odd because it's a moral question on which aaron and I actually fully agree.  Where then was our disconnect, I wondered, and rather than hash it out in the thread I decided to attempt to think it through on my own. What I decided, ultimately, is the argument captured in this post. I'll flesh it out below, but ultimately the answer is this: That there is what I want to happen, and there is what I know has to happen, and that those two things are often at odds with one another.
Before I dive in to the deepend, however, allow me one small detour.
Years ago I worked for a small company whose five-year contract with its largest customer was a year away from renewal. And really, the word "largest" doesn't properly describe the relationship as this client represented over 70% of the company's annual revenue. Looking ahead, the principals of my company decided on a gambit to not only ensure another renewal but to ink a deal that was far more lucrative than the current contract, essentially allowing us to charge significantly more while shifting most of the expenses we had previously bundled into our fees back to the client. This nature of the gambit was, to steal a phrase more at home in a Richard Hershberger post, a complete swinging for the fences.
My company's principals identified those people on our client's board (as well as the advisors and experts the board hired) that they believed would be most likely to want to put the contract out to a competitive bid in an attempt to better negotiate renewal terms. My company then began a nine-month campaign to undermine and discredit those people with the other board members, hoping that by the time negotiations came to a head the board members and advisors least likely to simply cave in to our demands would have been terminated and thus out of the picture. Questions of business ethics aside, it was a startlingly bold move that, had it succeeded, would have been fabulously lucrative for my company's principals. Unfortunately for them, however, their gambit's effect was the opposite of intended: By renewal time the entire board was highly insulted and deeply angered by my company's tactics. In fact, they took those people my bosses wanted exiled and promoted them to leadership roles. In the end, our client hired another company without really ever bothering to look at the proposal attempt my company put together, which by that time was a pathetic, begging, give-away-the-store-for-free attempt to hold on to the business.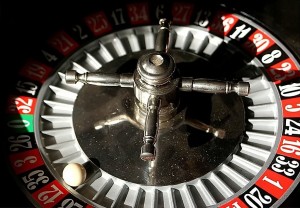 The principals of my company had put all their chips on 00, and the result was what almost always happens when you do so. Because that's the thing about swinging-for-the-fences strategies, especially those that are of the scorched-Earth variety. If you're going to do it, you need need to really be sure you have a shot of succeeding — because if you can't put the ball the fence over you are going to lose and you are going to lose very badly.
That's actually a good thing, and it's good in both directions. The world needs people who are willing to swing for the fences — even those who scorch the Earth — because that's how greatness is often achieved. But the world also needs the people who lose while swinging for the fences and scorching the Earth to lose badly, because in a weird way that's also how greatness is often achieved. My previous bosses (hopefully) learned something from their experience and will (hopefully) be better stewards of their clients' interests in the future because of it. Had their gambit failed and their clients said, "no worries, here's a new contract" they would never have been able to have their company achieve greatness. That important lesson (hopefully) learned, perhaps now they might. It's that way in sports, it's that way in business, it's that way in war, and — perhaps most especially — in a democratic society it's that way in politics.
Which brings me to America's social conservatives, and the hole they seem to have dug for themselves.
As you may have noticed, it seems everywhere you look these days SoCons appear to be deeply worried that the long knives are coming out for them. They worry — and not without reason, I would argue — that they aren't just losing on their pet issues, they are increasingly at risk of becoming pariahs for simply having SoCon points of view. The most obvious example, of course, is same sex marriage and their own religious liberty. As Rod Dreher noted back in April regarding that infamous Indiana pizza parlor,
It's coming. TMZ reports this afternoon that the Social Justice Warriors have forced the closing of the pizza parlor. A pizza parlor that has never refused a gay customer, and that has never been asked to cater a gay wedding, but would decline the wedding invite if they were ever asked. Which they almost certainly never would be. Who, gay or straight, hires a pizza parlor to cater their wedding? The TV reporter had to go trolling for a business to feature on her story.

Good job, Social Justice Warriors. You have destroyed a man's business.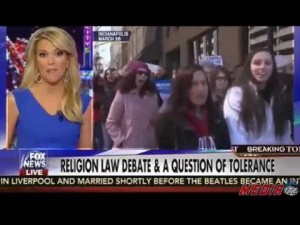 And the long knives may well be coming for more than just the opposing same-sex marriage. It may well be coming for embracing the heritage of the Confederate flag, or wanting a stronger border, or trumpeting traditional law and order talking points. The question SoCons appear to be asking themselves more and more these days isn't whether they're going to lose these battles, but whether once they've lost them if they will be forced to wear the mark of Cain by the rest of us — or if it may even be worse than that. They now have to worry not only about same-sex marriage existing, to stick with that example, but also if lawsuits might force them to, say, see their churches or non-profit religious colleges lose tax exempt status by not embracing the new norm. And, again, I think they have good reason to worry. I can  easily see it getting even uglier than that for them.
We can debate the merits of social conservatives being branded pariahs; we can debate the degree that we demand they be exiled if we do. (I for one don't really see the point, but then I'm a why-can't-we-all-just-get-along kind of guy.) The debate, however, will be almost entirely academic. Because the truth is that SoCons — and to a certain lesser extent, the non-SoCon conservatives who happily rode their tiger into power — have spent the past decade doing nothing but swinging for the fences and they have lost, and when you lose swinging for the fences you lose big. Whether it is morally right or wrong that this be so is irrelevant. It just is.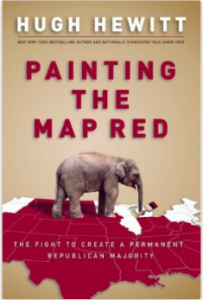 Generally speaking when you swing for the fences in business or politics, you do so for one of two possible reasons. The first is that you know that you are likely going to lose and are taking one last desperate roll of the dice to see if you can reverse your fortunes. (Which, I have long believed, is why McCain chose Palin in the 11th hour despite not having the time to do a proper vetting.) In general, the public tends to be somewhat forgiving of these fence-swingers when they lose. The public is not at all forgiving, however, of those who swing for the fences for the second reason, which was the same reason my company's principals from above did: You truly and honestly believe you've going to knock the ball out of the park and win. It's hard to remember because it was so very long ago in Internet-time, but way, way, back in the ancient era of Before 2015, SoCons made the tactical mistake of believing they were the silent and very large majority and they built all of their strategies around that erroneous assumption. Over the past decade or so, So-Cons have badly — badly — overestimated their hand. (I would argue that they did so because they had spent much of the 90s building themselves their own small bubble that they convinced themselves was a mirror of all of America, but for this post how they got there isn't nearly as important as the fact that they did.)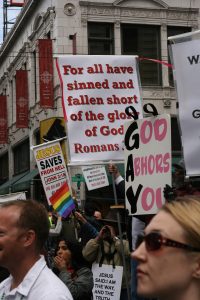 In that time, SoCons pushed for a Constitutional amendment to disallow gays from ever being married. For all their talks of the importance of religious liberty today, it wasn't that long ago that they were telling my family's church — the Episcopal — that our religious beliefs on the subject were immaterial because their's was the majority viewpoint so it sucked to be us. Worse, they pushed for the freedoms and civil rights guaranteed to Americans be limited to those of Judeo-Christian faith. They not only opposed people other faiths being allowed to build houses of worship on land those people owned, they demanded that the government forbid them by fiat. They argued for people of other religions to be put into internment camps, or failing that, to have their due process rights curtailed. They told the public that, if they were put in charge, they would arrest judges that ruled against them on SoCon litmus issues. They called for the dismantling of public schools, safety nets, and our entire monetary system. After they lost the presidential election of 2008, they — along with the more "moderate" leaders who were riding them — met on Inauguration Night and made a pact to derail the country via opposition to everything and anything simply for the sake of opposition. They shut down the government, and degraded the country's credit rating. You may agree with any or all of these positions or strategies; if so, you may or may not be correct. What you can't deny, however, is that each was a bold swinging-for-the-fences, let-it-all-ride-00, scorch-the-Earth-and-take-no-prisonsers tactic.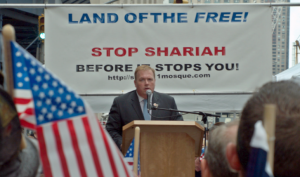 You may have forgotten by now, but SoCons didn't just think they were going to win in 2012 by having embraced these strategies. They thought they were going to win in a historic landslide. They thought that the country was going to reject SSM (and punish its advocates), that Americans were going to abandon their First Amendment principles and begin building a more Christian-(and sometimes Jewish)-only nation, that everyone was going to cheer the dismantling of their public institutions. They not only refused categorically to compromise with anyone over anything, they proudly announced that anyone who dared consider compromise would be metaphorically tarred and feathered. They didn't push these positions because they were desperate; they pushed them because they thought they had the upper hand. All they wanted were scorched-Earth options, because they knew in their hearts they would be the ones who decided who would and wouldn't get tossed into the flames to be burned alive.
And now, it's time to pay the price that everyone that employs such tactics pays in a democratic society. You pull a pendulum too far in one direction, you shouldn't be surprised when the momentum you created pushes it far, far past the fair middle when you lose your grip.
If I could waive a magic wand right now, and have the result be that SoCons reconsider their no-compromise-scorched-Earth-all-the-time tactics and make that pendulum stop in some fair and compromised middle, I would waive it without hesitation. But that wand doesn't exist, and if we are going to ever live in a country where everything isn't no-compromise-scorched-Earth-all-the-time, then — like my old bosses at the previous employer I mentioned up top — they are going to need to feel the force of their punches land on their own nose, and they are going to have to spend some time in the wilderness. It is, after all, what happened with the liberals of my early adulthood in the 1980s, and that punishment ended up being largely what they needed to get back on track with a sellable agenda.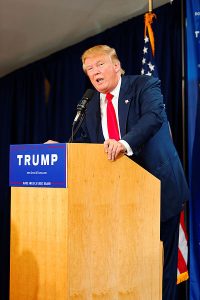 The good news for conservatives in general is that the leaders of the Republican Party by and large seem to have figured this out, and are beginning to try to reverse the tide. Rick Perry and other leaders, for example, recently condemned things Donald Trump said about Mexicans despite the fact that what Trump said wasn't all that far off from what Perry and other leaders said repeatedly in 2012. The bad news for conservatives in general is that Trump currently leads all GOP primary hopefuls, not despite but because of being a non-stop swing-for-the-fences scorched-Earth blow hard. Which means that even if the Republican leaders have figured it out, the rank and file they must lead haven't.
Until the rank and file figure it out, they can expect that pendulum to swing hard and fast against them.
[ Cover Picture: Batter sticking out, via Wikipedia. Book cover photo from Amazon. Fox News screen shot, via YouTube. All others via wiki commons here, here, here, here, ]