Mocking the Polyamorous: an Exercise in Self-Defeating Advocacy
So I found this in my Twitter feed this morning. Whatever perverse impulse made me actually read it must lie deep within my unconscious, but read it I did and doing so failed to make me any happier than I was before.
It's fairly clear to me that Michael Sonmore,¹ the underlying author (here's the piece that sparked the rant) ought not to be in an open marriage. Not the right choice for him: Sonmore is not going to ever be comfortable with the idea of his wife sleeping with other men, notwithstanding his protests that he's embraced the wholeness of his wife's personhood or his admission of sometimes partaking of opportunities to date other women. Sonmore's confessionals of insecurity scattered throughout the piece are, as Morse correctly diagnoses, the parts which ring truest; they demonstrate amply enough for me that Sonmore hasn't really given up on the idea that the extramarital sex is somehow wrong and unhealthy.
I've defined conservatism, at its best, as the promotion of a thriving community by way of norms and institutions. Based on a sampling of the rest of his oeuvre, I'm pretty sure that Brandon Morse, the critic of the polyamorist author of the underlying piece whose article I read first this morning, would define himself as "conservative." Certainly I read his piece as such. Thus, I begin with the charitable assumption that Morse intends to reinforce a social norm (monogamy) with the end goal of helping the community thrive.
If this charitable understanding of intent is truly Morse's purpose in writing, then he lost his way, and has made things worse. As I will explain later, I came to discard this assumption about his purpose.
Now, I don't see why the notion that women should be the political, economic, social, and legal equals of men is linked to the idea that marriage must be necessarily non-monogamous. If the goal is to say, "Monogamy is a better way," then we don't need to be insulting Sonmore's manhood because his wife is the breadwinner of that family. We also don't need to suggest that Sonmore's wife is really out looking for a "real man" to "satisfy" her. Girls just want to have fun sometimes — just like boys.
The only comment that need be made about Sonmore's piece is "This polyamory thing doesn't look like it's actually working well for you, no matter how much you try to convince yourself of the contrary."
It's quite distasteful to see Sonmore dressing up what seems like an elaborate apology for an open marriage in the trappings of feminism, and it's even more distasteful to see Morse's responsive dressing down of feminism by way of criticizing polyamory as deviating from traditional mores. There is no logical linkage of inequality and monogamy. Both Sonmore and Morse, however, illogically imply that the pursuit of feminism's vision of equality necessarily involves dispensing with monogamy — as though an actually-equal woman would not choose to be monogamous with a man.
The salacious driver of Morse's piece, of course, is the point-and-laugh of "This guy says he's okay with his wife sleeping around!" After all, our language bakes value judgments in to describing behavior. One who adheres to monogamy is "true" to the partner; she is "committed." One who "indulges" in sex with someone outside of the pair-bond is "cheating," or "straying," or "indulging," or is "guilty" of an "infidelity." And it's not like a polyamorist is ignorant that this will be the likely overwhelming response of his contemporaries: accusations that "this isn't a real marriage," "you're a bad person for doing this," "you shouldn't tolerate your spouse for doing this," "you're hurting your own children." Morse concludes by exhorting Sonmore to eschew feminism and adopt traditional masculine behaviors:
My advice is to get a stable job. Find a daycare for your kids. Start working on being more than some diaper bag-wielding cuckold. Become a man with a chest. Then divorce your wife. … [¶] Feminism has put you in a situation that goes against your grain. You don't NEED it. Get away from it. Be a man. Stop letting other men have sex with your wife.
What reasonable reaction does Morse expect to this? Does anyone reasonably think that Sonmore would read this and then say "He's right! I don't want to be in an open marriage anymore!" Especially after reading through the body of an essay laced with disparagement of feminism, marbled with embracing the concept of spouses "owning" one another, and positively boiling with insults to Sonmore's masculinity. Morse's contempt for Sonmore oozes like sweat out of every paragraph.
In my experience, insulting someone, or mocking someone, rarely makes the subject respond by saying, "You know, you're right; I shall change my attitude and behaviors as you imply I ought." No, the usual response to an insult is a defensive "Go [fish] yourself," followed by digging in further into the position under attack. Assuming he reads Morse, Sonmore is going to double-down on his feminism, he's going to double-down on the validity and value of his open marriage.
Compounding the frustration here is that that a good case can be made that monogamy ought to be the norm, deviated from only cautiously and only by a few.
Polyamory would not be a good path for me. Were my marriage open, I doubt I could ever get away from the anxiety that my wife would fall in love with an extramarital boyfriend and soon enough leave me for him. (This is precisely the anxiety with which Morse taunts Sonmore.) I doubt my wife could be free of a converse anxiety. And even if we could get past that, the whole prospect of dating while married nevertheless sounds like more trouble and expense than the thrill of the sex would be worth. Whether by dint of cultural conditioning, psychological predisposition, or through biological imperative, I'm wired for monogamy. Even when I was single, I would only date one woman at a time, not seeking other mates at times I was already in a romantic relationship with one.
In that, I'm pretty well in the mainstream. Morse points to a statement from a UC Irvine sociologist claiming that "At least 95 percent of married and cohabitating Americans expect sexual exclusivity."² There's a reason that the Ashley Madison hack is chilling and not just to those who have used the website's services to arrange for extramarital affairs: the reason is we have a cultural norm of monogamy, of pair-bonding. For many, encountering those who deviate from that norm is a salacious glimpse into something exotic, prurient, and scary within our midst.
Deviation from this norm, in my experience, appears to be unsustainable for the people I have actually known to have pursued open marriages. Despite their insistence, the now-divorced former spouses within my circle of acquaintances (and yes, it's about 5%) that the extramarital sex wasn't ever an issue, extramarital romantic love is cited as a cause. The only people I've personally met who I haven't heard of suffering an eventual breakdown in pair-bonded relationships are those with whom I've lost personal contact.
Although going against cultural norms is bound to create more friction than going along with them, I'm going to stop short of claiming that this is not the sort of arrangement that simply can't be sustained in our culture. Maybe it can. It's not for me to say that polyamory can't work. My observation is that if it does sustainably work, that's an uncommon result. Such an "uncommon" result is not "impossible" and certainly not, as Morse's piece treats it, "contemptible." So maybe in addition to polyamory not being a good choice for me, it's probably not a good choice for Morse, and I think Morse is right insofar as that it's probably not a good choice for Sonmore.
I've defined conservatism, at its best, as the promotion of a thriving community by way of norms and institutions.
But the derision Morse levels at the arrangement seemingly eroding for Sonmore is decidedly not "conservative," so much as it is simply "conformist." Conforming to the norm is a good in and of itself, and consequential arguments in support of the norm are constructed as backstops to the self-evident conclusion that polyamory is a moral wrong to be sneered at.
Because, come on, we all know full well that Morse isn't really writing to Sonmore. Sonmore actually reading Morse is quite irrelevant. Morse is writing to an audience calculated to be made up of people who already agree with him. The reaction Morse expects from them is a collective harrumph, a discrediting of feminism in a generalized sense, and the amusement of mocking someone who does not conform to Morse's vision of good social norms. That doesn't help our community thrive at all — it's going to get in the way of the norm he's trying to advocate by way of polarizing those who disagree with it; it bullies and scares fence-sitters into conformity, instead of coaching or persuading them of the desirability of the norm.
Though I continue to insist that this is sort of thing is not what good-faith conservatism is all about, it is typical of a lot content disseminated into the culture under that label.
¹ Morse suggests that Sonmore may not actually exist. This may be right, although I doubt that as Morse suggests, Sonmore is really a radical women's studies professor. I think it is more likely that Sonmore is pretty much what he represents himself to be: the stay-at-home husband of a successful career woman, a man pursuing writing as a creative venture that he can do while raising their young children. Given the subject matter of the piece, it strikes me as eminently possible that he and his editors agreed to publish it under a pseudonym, to avoid his having to deal in his personal life with precisely the obnoxious political backlash predictably elicited by the piece.
² Morse's exact phrasing is "According to UC Irvine professor Judy Treas, the amount of married individuals who pursue an open marriage sit somewhere around 5%, and the one wanting it is rarely married to an individual that does." I'm not so sure that saying 95% of married and cohabiting Americans expecting monogamy of their partners translates into 5% of married people pursuing open marriages, but maybe it's close enough for government work.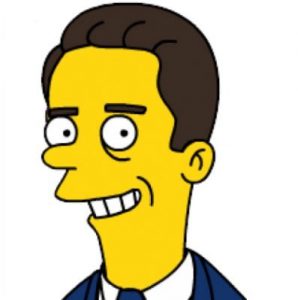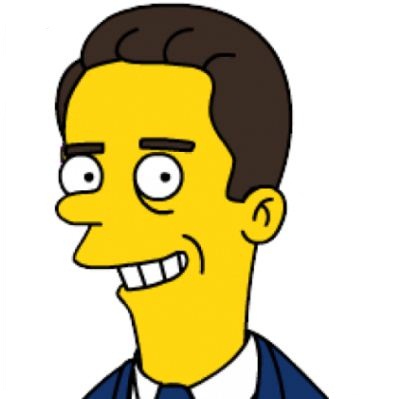 Burt Likko is the pseudonym of an attorney in Southern California and the managing editor of Ordinary Times. His interests include Constitutional law with a special interest in law relating to the concept of separation of church and state, cooking, good wine, and bad science fiction movies. Follow his sporadic Tweets at @burtlikko, and his Flipboard at Burt Likko.
Image by miss_rogue