We Don't Need Golden Rice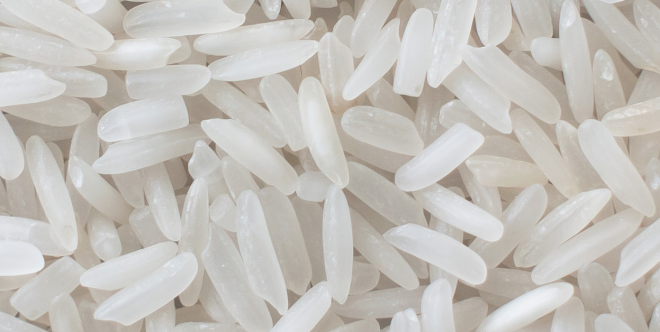 by Robert Greer
Journalist Will Saletan set the Internet afire yesterday with his long-form piece against anti-GMO activists.  A key component of his argument is that Golden Rice, which has been genetically engineered to contain Vitamin A precursors, has not been welcomed by anti-GMO crowd with open arms.  But what Saletan fails to mention is that the science is still out on whether golden rice is actually the boon it's claimed to be. 
The best evidence we have is that the compounds in the rice are converted to Vitamin A in the human system, but this isn't enough to say that it's healthy — Saletan makes a lot of hay out of the fact that anti-GMO activists often can't point to specific known harms, but instead must rely on fears of unknown future problems.  But unknown side effects are not necessarily inchoate, ad hoc rationales to oppose genetic modification, and are in fact especially salient in the realm of nutrition because of the field's complexity. The body's processes for gleaning nutrition from a particular food are highly complex, and depend on many different factors such as the ratios in which the nutrients are presented to the body, the form in which they greet your digestive system, and the composition of your gut biome. For example, iron is difficult for your body to assimilate properly if you're not getting enough Vitamin C, sugars in juice may be dangerous while sugars in whole fruits are not, and large numbers of people are deficient in Vitamin B12 despite getting plenty of it in their diets, for reasons that are still not entirely clear. 
Why is this important?  Because while nobody denies that balanced whole-food diets prevent negative health effects of Vitamin A deficiency, the evidence is lacking for Golden Rice: Although studies have indeed shown that some biomarkers improve upon ingestion of Golden Rice, no studies to date show that eating Golden Rice actually prevents night blindness.  Even industry mouthpieces say there are still no studies showing that Golden Rice actually combats the harms, such as night blindness, that it was intended to prevent.  So while it's a promising start that Golden Rice consumption is associated with higher levels of serum retinol, until we have evidence that this actually leads to less night blindness, the benefits are still theoretical, and the sensible response is to Golden Rice is a studied skepticism.
Given that the jury is still out on the benefits of Golden Rice, it's perhaps sensible that people oppose it. After all, Vitamin A is not a particularly difficult nutrient to provide: It's common in mangoes, which are a staple where they grow in many of the places where golden rice has been pushed hard.  Although Saletan is right to note that there have been questions about the bioavailability of Vitamin A, he commits a worrisome elision: The researchers he cites only voiced concerns about the Vitamin A bioavailability in leafy greens, not in staple fruit or root crops.  
Saletan's elision is important because fruit and root crops rich in Vitamin A are plentiful in every heavily-populated bioregion in the world.  Mangoes, oranges, yams, squash, papaya, watermelons, and cantaloupes are all rich in Vitamin A, and these crops typically produce yields that rival or surpass GMO rice.  Virtually every significant farming culture has had hundreds of years of experience with at least one of these crops.  Moreover, even if one accepts the premise that these crops will not be consumed virtually year-round, the argument for Golden Rice still fails, because Vitamin A can be stored in the liver long enough to get people to the following season.
Nor is it true that we are compelled to grow GMO crops as a matter of yield.  A good crop of rice yields about 7,000 pounds an acre, while a good crop of mangoes on the same amount of land produces about 30,000 pounds. Oranges can yield 40,000 pounds an acre, as can watermelons. Granted, rice has twice as many calories per unit weight as mangoes and oranges, but rice would still have to be twice as productive to get as many calories as the fruit from the same amount of land. (Watermelons produce about as many calories per acre as rice.) What's more, mangoes and oranges and watermelons have more non-calorie nutrients, and fruit trees require far less fertilizer inputs and irrigation than grain crops, do not degrade soils, and have negative instead of positive carbon footprints.  These crops are also native to the regions where Vitamin A deficiency is most prevalent. Mangoes are native to India, oranges to Southeast Asia, and watermelons to sub-Saharan West Africa. (Cantaloupes, another good source of Vitamin A, are native to East Africa.)
Of course, one can't necessarily grow mangoes on land suited better to rice paddies, and vice versa. But first, relying on land that's ideal for rice makes people more likely to move to flood-prone areas, and second, a lot of the areas under rice irrigation have been terraformed to work better for rice in the first place, suggesting that the areas are not necessarily inherently suited to rice production in the first place.
It's also important to remember that even the people GMOs are supposed to help are often highly resistant to the new crops. These people have already lived through many years of "land reform" that have centralized power in the hands of elites, and they don't like the results. Given that encouraging people to plant crops naturally-rich in Vitamin A is a strategy proven to work wonders, it makes sense to respect the responses of the people who have the most to lose.
[Image via Wikipedia.]