Still Better Than The Four-Level
I woke up at four in the morning, two hours earlier than my usual time to arise.
I aggravated my wife, what with my being awake during her usual "morning quiet time."
Only one ticket machine was working, and there was some tension as to whether I could buy a ticket or not before the train downtown arrived. The lady behind me in line who sharply exhaled every time she felt stress didn't help.
The inbound train was twenty minutes late. But, it did prove to me that the train can go a reasonable speed through the canyon when it wants to — usually, the train crawls along at an agonizing speed before getting in to the first of the three Santa Clarita stations.
Union Station was graced in the morning by a skinny fellow, who slapped his own shaven head every time he took a step with his left foot, and loudly said "oof!" at the moment of contact while pacing about the lobby at an alarmingly fast pace. He ignored everyone else, or seemed to — but no one ignored him.
The metro felt as crowded as any metro car in New York or Washington I'd ever been on. Public rail transportation has definitely arrived in Los Angeles. Thing is, a subway car in summertime gets a certain… smell.
The State Bar conference speakers somehow took the sexiest, most interesting things to happen in the law over the last year and sucked all the interest and energy out of them. Usually I love to hear things from the bench's perspective, but the end-of-day judge's panel was so repetitive that I walked out early.
Lunch was heavy with carbohydrates, and surprisingly substandard for the prices we attendees had paid and the quality of the venue. When you pay hundreds of dollars to go to a conference at a flagship J.W. Marriott convention center, you expect something better to eat than a forgetfully-mixed field green salad and some cut-up submarine sandwiches. I took a big helping of the greens and picked the meat out of the sandwich.
I seemingly picked the right seat for the general session, though: I was surrounded on all sides by really attractive women, all of them more or less my age. Gratefully, they were about as engaged in the how-couuld-these-people-possibly-be-dull-but-they-are speakers as me, and were happy to network with whispers and passed notes during the boring speakers, and indeed they may prove to be useful business contacts in the future which makes the day count as a good investment. This realization leads me to another one: I've passed a certain milepost in life, one in which my desire for an expanding and effective professional network is more powerful than my libido.
Walking back to the subway, there were more shouters prowling the streets. Where are these guys in the wintertime?
I had an hour between the time I got to Union Station and the time my train departed. So I figured that I'd finally try out Traxx Restaurant. Only it still wasn't open, even at that hour. How the hell does this restaurant make money? It's never open when commuters like me might use it to eat.
Ah, but across the bar is the Traxx Bar. So I went there, ordered a Negroni and,, in a lapse of my dietary willpower, the bacon-cheddar fries. I got my Negroni right away, and it was deliciously bitter and refreshing. But I waited and waited and waited for my bar food. Until it was ten minutes until my train was scheduled to depart, and I cancelled my order. After some wait to get the bartender's attention (he had a spill mixing someone else's drink) he cancelled my check and apologized profusely. Apparently, someone in the kitchen simply didn't believe him when he sent in my order. Maybe tomorrow he can take better care of me. But once again, how does this restaurant make any money?
So I dash off to my train, and the quiet car is shut down because the air conditioner broke on it. I wind up sharing a table seat with some random dude, who is happy enough to watch a movie on his phone while I finish my book, discover I have nothing unread loaded up on my Kindle, grow irritated at the lack of wi-fi on the train, and then write this missive.
I miss my wife, who I would normally have spoken to and been able to come home to by now. As fetching as my sister members of the bar were at the convention, I far prefer my wife's company to theirs.
I was able to get a little bit of stuff done with e-mail exchanges with my paralegal, but the two-day conference is going to set my workload back, with stress I can feel building up after only one of the two days. I'm not going to get home until 7:30 at the earliest and I get to wake up at 4:00 a.m. tomorrow and do this all over again for the second day of the conference.
This is about the worst day of rail commuting into Los Angeles that I've had since I chose to switch to the Metrolilnk when that was consistent with my destination and timetable. But I look out at the stationary freeway visible from the train car's window, and I think, this is STILL better than driving through traffic.
Feature Image Source: Flickr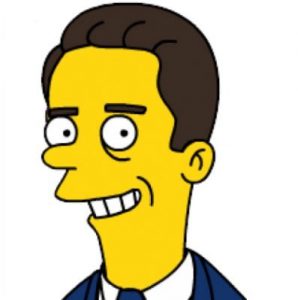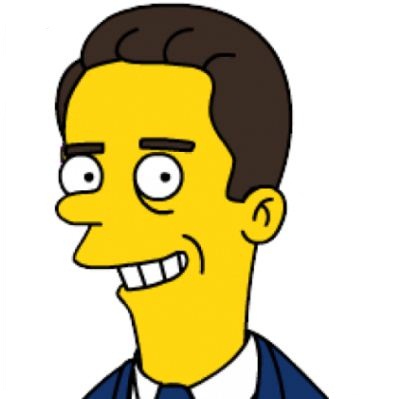 Burt Likko is the pseudonym of an attorney in Southern California and the managing editor of Ordinary Times. His interests include Constitutional law with a special interest in law relating to the concept of separation of church and state, cooking, good wine, and bad science fiction movies. Follow his sporadic Tweets at @burtlikko, and his Flipboard at Burt Likko.