A Prime Opportunity For Resolution Is At Hand
One of the most quotable movies ever is 1988's Bull Durham.* It tells a lot of stories on a lot of levels, but superficially, it's about two baseball players — a promising and gifted young pitcher, and the smart but aging catcher assigned to mentor him.
Almost exactly an hour into the movie, all the pieces seem to be falling into place for the promising young pitcher, "Nuke" LaLoosh. He has begun to master the athletic skills needed to become a major league baseball pitcher, landed himself the sexually voracious girlfriend as part of the love triangle that forms another facet to the story, and reached not only a modus vivendi but a friendship and mutual respect with the other protagonist, the catcher Crash Davis. Nuke pitches a perfect inning, retiring three batters in a row, and heads to the dugout accepting high-fives from his teammates — except for Crash, who is unhappily changing out of his catcher's gear to prepare for an at bat. They speak:
NUKE: I was great, eh?
CRASH: Your fastball was up. Your curveball was hanging — in the Show, they would've ripped you.
NUKE: Can't you let me enjoy the moment?
CRASH: The moment's over.
Of course, I'm still over the moon about the Obergefell ruling. But the moment, if not over, is going to pass quickly. After all, for people in quite a few states, the ruling that people of the same sex can marry comes after courts or legislatures in those states had already independently decided that question in favor of marriage equality. Obergefell makes us a more equal nation than we were before. But we aren't all the way there yet.
For example. A guy who owns a hardware store outside of Washburn, a small community in Grainger County, Tennessee, posted a sign reading "No Gays Allowed" on the front door of his business establishment.
For what it's worth, the hardware store guy also serves as a Baptist minister. This calls to mind something a Christian friend told me once back when I lived in Knoxville and complained about a self-styled minister: "You know, a lot of people around here call themselves 'ministers.' Might not mean what you think it does." (I let the issue of what else a "minister" might be rest without demanding greater specificity, taking it as a reminder to focus my irritation on a specific person rather than on a faith or a group of people professing to adhere to it).
So far as I know, this sign violates no law. Title VII does not prohibit exclusions of GLBTQ people from public establishments. Neither does the Tennessee Human Rights Law. And that's the next fight: ought it to? There are efforts to shoehorn sexual orientation discrimination as a form of sex discrimination (by way of calling "failure to adhere to sex stereotypes") which have met with mixed success at the trial court level and ambiguity before appellate courts. All of this has been in the employment context, not in the public accommodations context.
From where I sit, it's fantastically obvious that anti-discrimination law at both the Federal and state levels ought to include rather than exclude sexual orientation as a protected class. We've protected sexual orientation by statute in California the same way we've protected race and sex and religion since 1992, with no apparent adverse consequences to either our economy or our citizens' ability to enjoy religious freedom. Congress should pass ENDA. Further, Congress should amend Title VII to include sexual orientation as a protected status, and not rely on the courts to use questionable language and logic games to shoehorn "sexual orientation" into "sex" or "marital status." If Congress does this, it can write in protections for religious freedom, and not have to rely on courts to do that, too.
This has happened already in Utah, whose body politic is dominated by no less conservative a religious institution as the Church of Jesus Christ of the Latter-Day Saints, found a way to reconcile itself with the inevitability of same-sex marriage. But bringing Republicans around to the notion that such a legislative scheme represents the best of all remaining possible worlds for social conservatives may take some work: it will require people of good faith who disliked the Obergefell ruling and see a need arising from it to protect religious liberties to accept that the perfect cannot be allowed to be the enemy of the good — and it will require people of good faith who, like me, rejoiced at Obergefell to concede that sincerely religious people are not going to give up their religious beliefs that same-sex marriages are strictly legal matters which their consciences forbid them from blessing.
We can't reach into peoples' churches, or their hearts and minds, and compel them to think as we wish. Personally, I'm good with that. I'm confident that over time, more and more people come to know gay couples, and decide that they're all right after all.
That may not ever happen in Grainger County, Tennessee. There's less than 25,000 people in the whole county and lots of people there who don't see much cause to ever stray very far from home. The "big city" for folks in Grainger County is Knoxville, a metropolis of about 180,000 people (which does have a gay community but is nevertheless not exactly the southern DuPont Circle — for that, one needs to go considerably further south). And those of us who want to see greater LGBTQ equality need to accept that folks in Grainger County, Tennessee and similar places are going to accept such a compromise only reluctantly and unhappily.
Maybe it's because I'm a lawyer, a litigator that I'm used to accepting compromises. I'm used to choosing the things I want that are within my grasp rather than gambling everything. I'm used to realizing that the other side of a dispute is going to inevitably walk away with something, even if I have a strong hand to play, and focusing my efforts on prioritizing what i want to get out of a deal. It often takes winning a significant victory in court before the other side will signal that it recognizes the strength of your position — and when they do, it behooves you to seize and use that moment to achieve resolution.
Letting churches decide who they do or do not want to marry, who they do or do not want to ordain as clerics, who they will or will not accept as parishioners, is more than acceptable. It's the right thing to do — we ought to let people worship and believe as they wish so long as they don't overtly harm other people along the way. Doing otherwise isn't really respecting freedom. Now, it's not too much to ask in return that people not try to label as "churches" things that aren't really churches. And it may not be easy to very precisely define what a "church" is. But even if the distinction between "church" and "not-church" can get fuzzy in other contexts, I'm pretty sure that a broad consensus can be reached that a hardware store is not a church, no matter how devoutly Christian its owner might be.
So it's time for people on all sides of the now-resolved big issue to sober up, and work out the nuts and bolts of working this new articulation of law into day to day life. Some of us were thrilled in the moment, others were outraged. But the moment's over. Stop eating the sour grapes, SSM opponents, and put your money where your leaders' mouths are going — the best way to protect your religious freedom to morally object to homosexuality is to come to the political bargaining table. SSM advocates, let's be graceful winners, and bargain back.
* As far as I'm concerned, its only real competition for that honor is The Princess Bride.
Featured image:  The Olde Grainger County Jail by dmott9 on 2012-01-09 16:20:01, sourced from flickr.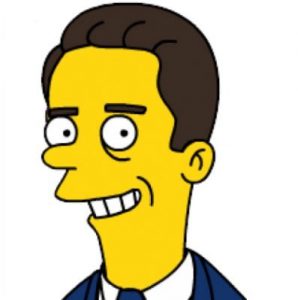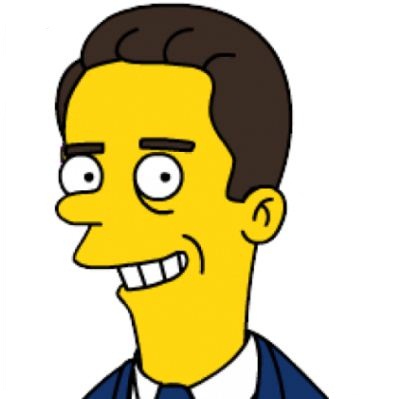 Burt Likko is the pseudonym of an attorney in Southern California and the managing editor of Ordinary Times. His interests include Constitutional law with a special interest in law relating to the concept of separation of church and state, cooking, good wine, and bad science fiction movies. Follow his sporadic Tweets at @burtlikko, and his Flipboard at Burt Likko.