Big Monday, 2015
Traditionally, the Supreme Court reserves the very biggest cases of its Term for announcement of decision on the very last day of its Term. So getting the Obergefell same-sex marriage decision on Friday rather than having to wait until today was a bit of a surprise. Still, the remaining three decisions on the Court's docket released today should in no way be considered an anticlimax.
Quite the contrary, the sharp divisions and contentiousness evident in Obergefell clearly transcend the subject matter and suggest that there are fundamentally different visions of justice and the Constitution at play — and one opinion sharply indicates that Chief Justice Roberts is falling into, rather than arresting, this polarization not only of differences of opinion but of airing his frustrations with his differently-voting colleagues on the record.
In Glossip v. Gross, the issue is framed not as to whether the three-drug protocol used by the state of Oklahoma for capital punishments is unconstitutional. The Court indicates that it determined that protocol does not violate the Eighth Amendment in Baze v. Rees, 553 U. S. 35. That decision evaluated the use of sodium thiopental and a similar drug, pentobarbital, as the first of those three drugs. Those drugs were rendered unavailable (the Court says under pressure by anti-death penalty activists on the manufacturers) so the state substituted a different barbituate as the initial anesthetic, midazolam.
Justice Samuel Alito relied on the procedural posture of the case — the petitioner is an Oklahoma death row inmate seeking a preliminary injunction against the use of midazolam in his execution — to erect a standard of review that the petitioner must demonstrate a probability of success on the merits. In other words, he must show, before the trial on the merits, that it is more likely than not that the use of midazolam would do something that constitutes cruel and unusual punishment. Under that standard of review, the trial court hearing his motion gets pretty broad deference as to its findings of fact, and by a hugely contentious 5-4 vote, the Court holds that this showing was not made.
In one of the two dissenting opinions, Justice Stephen Breyer, joined by his Sister Justice Ruth Bader Ginsburg, indicated that he would have prudentially granted the preliminary injunction and called for a re-briefing on the issue of the death penalty generally. (!) Not enough votes for that to happen. Indeed, Justice Antonin Scalia and Clarence Thomas wrote separate concurrences to each respond to Breyer's plea for review of capital punishment generally.
Justice Sonia Sotomayor, joined by her Sister Justices Ginsburg and Elena Kagan, wrote a very long dissent indicating that the burden ought to be on the State, not the Petitioner, to come up with appropriate alternative protocols given that review of the sentence itself was not before the Court, and basically all but accusing the state of Oklahoma of lying in its presentation of facts about the medical effects of midazolam. Quite rare for so intense a factual dispute to make its way out into a SCOTUS opinion; usually the facts are basically not in dispute.
The high temperature of the dispute amongst the Nine on Glossip can be measured by the fact that the Justices took half an hour to read "excerpts" of their opinions during the Court's session this morning. They didn't take that long to air out their differences of opinion even in Obergefell.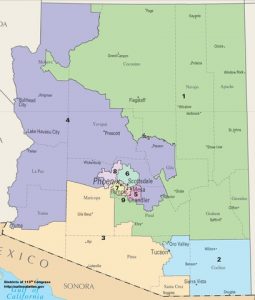 The second decision of the day was Arizona State Legislature v. Arizona Independent Redistricting Commission. This case addresses the validity of a voter initiative creating an extra-legislative commission to draw the boundaries of Congressional districts. The the state legislature pointed out that the Constitution specifically describes how congressional districts are to be drawn: "The Times, Places and Manner of holding Elections for Sena tors and Representatives shall be prescribed in each State by the Legislature thereof; but the Congress may at any time by Law make or alter such Regulations." Therefore, the Arizona State Legislature said, only it, and no other body or entity, may set the boundaries. Also relevant is 2 U.S.C. § 2a, which describes districts "…prescribed by the law of [the] State."
The Legislature lost, in a 5-4 partisan-bloc vote with Justice Anthony Kennedy providing the swing vote in favor of the appropriateness of the extra-legislative commission. The majority opinion was written by Justice Ginsburg. Ginsburg cast her opinion as a pro-Federalism decision in that she claims to afford Arizona maximum deference in setting its own laws, rules, and procedures, and these may include citizen initiatives. The point of the Elections Clause (quoted above) is to give Congress the ability to step in and override a state's election rules if those rules restrict the ability of its citizens to vote in a meaningful way; this dovetails with the Guaranty Clause. There is no reason to think that a citizen initiative, if otherwise lawful under the state laws, creates a result that procedurally divests citizens of a state from the franchise.
Ginsburg ventures into "original intent" territory by suggesting that while the Framers did not envision citizen initiatives, but they did envision "the People" as the ultimate repository of political power and the final sovereign, so to interpret the Elections Clause to prefer a legislature to "the People" would be perverse. Whether exploration of "original intent" is a good fit or an unusual environment for Justice Ginsburg is a matter best deferred to individual opinion and upon which I shall remain silent here.
The Arizona case has three dissenting opinions, with the principal dissent by Chief Justice John Roberts, joined by his Brother Justices Scalia, Thomas, and Alito. The Chief's basic argument is that when the Constitution uses the word "Legislature," it meant "Legislature," not "People." A pretty solid textual argument, if you ask me, and one that I could be persuaded to sign on to.
Not adding luster to that argument, though, is Roberts' second indulgence into heretofore-uncharacteristically bitter sarcasm as a means of expressing his opinion. This time, he opens up by calling the voters of Arizona "chumps" for adopting the Seventeenth Amendment — because they could have transferred the mechanism selection of U.S. Senators out of the Legislature and directly to the voters through the manner Constitutional interpretation used by the majority in this case rather than through efforts to amend the Constitution itself. He goes on to offer this acid critique of the majority's reasoning: "The majority begins by discussing policy. I begin with the Constitution."
I'm forced to wonder if maybe a clerk on the Chief's staff spent last Term clerking for Justice Scalia, because this sort of thing is much more characteristic of the Dean than the Chief. But all the Justices personally review and give the final edit to the various opinions, so it's clear enough that Roberts has personally endorsed these passages. And it's not that Roberts has ever lacked the ability to deploy vibrant color in his writing, but my goodness, he's never sneered at his colleagues so before this last packet of opinions, even in disagreement with them. I really dislike this trend in his writing, and I hope that it reverses itself next Term.
The punchline for this case is that a state can adopt an extra-legislative, non-partisan commission as an anti-gerrymandering measure. As a general proposition, I find cause for hope in the long term that this can help defuse the partisan polarization that seems to me to hobble our government's collective ability to make routine but important political decisions.
Today's final opinion has had several titles and styles, but is officially captioned Michigan v. Environmental Protection Agency. At issue in the case is a set of regulations promulgated by the EPA pursuant to the Clean Air Act concerning the amount of airbone pollutants, most prominently mercury, that can be permissibly included in emissions from heavy-industrial facilities, in particular as relevant to this case, electric generation plants. The case turned on a particular passage of the Clean Air Act in which Congress directed the EPA to determine if regulation of electric power utilities is "appropriate and necessary," with focus on the interpretation of the word "appropriate." The state of Michigan and a cadre of public utility and private industry groups contended that "appropriate" in context meant that Congress had directed the EPA to consider the cost of keeping pollutants such as mercury out of atmospheric emissions of electric power plants in determining the extent and intrusiveness of the regulations.
Seems like dry stuff, this business of statutory interpretation. Of course, the stakes in this statutory interpretation question are quite high: huge dollars, which might be passed on to consumers in rate increases or lost to stockholders in increased production costs. Oh, and particulate mercury in the air that you breathe. As framed by the petitioners "EPA's decision that it is "appropriate" to achieve $4 to $6 million in health benefits at a cost of $9.6 billion is not reasonable, imposes great expenses on consumers, and threatens to put covered electric utilities out of business." Note that those cost estimates came from the EPA, not from the regulated industries.
The EPA, in its brief, contended that in other sections of the Clean Air Act, it is explicitly directed to consider cost, and the lack of explicit mention of cost in considering airborne pollutants for this issue meant that Congress was, by omission, directing the EPA to deprecate or even ignore cost, as it thought best in its sound discretion, because, well, particulate mercury in the air is really, really bad.
The EPA lost, by a 5-4 vote. Justice Scalia had the majority opinion, joined by his Brethren Roberts, Kennedy, Thomas, and Alito. Scalia found that the phrase "appropriate and necessary" is "capacious," and therefore the reasonable interpretation of that statutory imperative would be to consider lots of relevant issues as opposed to few of them. The cost of complying with regulations is at least relevant and therefore should be considered.
As a sop to environmental concerns, framed in the form of setting out the nuance of the appropriate degree of deference in the legislative-to-administrative delegation, Scalia took time to note that the holding does not mean that the EPA need consider cost as a dispositive factor. But because cost is something that is relevant, it is "appropriate and necessary" to consider it as one among many factors when deciding how to regulate.
In dissent, Elena Kagan was joined by Justices Ginsburg, Breyer, and Sotomayor — a voting pattern now very familiar and adhering to the traditional left-right blocs outlined by the popular media's vision of the Court. (It's worth noting that in the general imagination, Justice Anthony Kennedy is seen as a "swing vote," and in this case Kennedy sided with the conservatives to form a majority.) Justice Kagan threw out two points: first, that the EPA did conduct a cost-benefit analysis of its proposed regulations, and second, that the regulatory record indicates that on several occasions, regulators and commissioners considered the results of that study and of information about cost submitted by the industries. While Kagan agrees with the majority that failing to consider cost at all would have been unreasonable, she sees no evidence that's what happened. Rather, she sees that the EPA did what the majority claims it should have done: considered cost as one factor, not necessarily the critical factor, among many. That the majority finds the results of the EPA's rule-making process unreasonable after the record demonstrates the EPA did precisely what the majority says it should have done demonstrates, in Kagan's mind, that the majority is actually ruling that the EPA should have made determinations affecting the public health using the economic calculus urged by the petitioners in the quoted passage above.
A word about drafting language is appropriate here, particularly in light of quite a bit of heat on that issue shed in Justice Scalia's dissenting opinion in Obergefell: the language in both the majority opinion, a brief concurrence by Justice Thomas, and in Justice Kagan's dissent is all sedate, professional, and scholarly in tone. If Justice Scalia intends to demonstrate that when writing for the majority, the level of bombast in writing should be dialed back considerably, he succeeded in so doing. Justice Kagan, for her part, declines that dissent's invitation to rant and seethe in dissent, and instead is respectful and sober even as she sharply disagrees with the majority's holding.
This is as it should be, in my opinion, and I really cannot express enough how much I regret seeing Chief Justice Roberts' opinions deviating from that model.
There were the usual rumors swirling this year about judicial retirements. One particularly interesting idea was that Justice Kennedy, after writing the Obergefell decision, would "drop the mic" and retire after this term, having achieved the pinnacle of his judicial legacy. Properly, not a lot of serious credit was given to that notion.
Anthony Kennedy is the center of power and decision on this Court, and has been so, in effect, since 2006 (and before that, he shared that position with his Sister Justice Sandra Day O'Connor). Until the ideological makeup of the Court changes, Kennedy is effectively in the judicial catbird seat: his vote decides most of the critical and difficult legal issues of our time. Today, his vote was the decisive one in each of the Court's cases. Does he like it this way? Maybe yes, maybe no. But it's a burden that he obviously finds himself able to bear and which he probably considers himself ethically obliged to take on until such time as he can no longer discharge his duties.
There is also the unhappy but inevitable question of involuntary attrition. Justice Ginsburg is 82 years old. She's made it quite clear that she will leave the Court feet first. (It's for durn sure that Justice Thomas will be leaving that way, too.) Justices Scalia, Kennedy, and Breyer are not that far behind Ginsburg, at ages 79, 78, and 76 respectively. All of their minds are still sharp; they all are in generally decent health for people their age. And they're all quite perceptive of the closely-divided political structure out there in the world: they all know full well that it would be exceedingly difficult for the existing President to successfully nominate a replacement for any of them, at least when faced with the existing Senate.
My expectation is that, absent one of their unexpected deaths or self-recognition of significant mental decline of one of the Justices, we won't see any changes on the Court until at least 2017.
We'll see SCOTUS back in session on October 5, 2015. My plan is, as with last year, to offer a summary of the high points of the 2015-2016 docket on that day. For sure we'll be looking at Evenwel v. Abbott, the "one person, one vote" case from Texas, and Kansas v. Carr, which has become a significant challenge to capital punishment trial court procedures and earned itself a two-hour oral argument all but certain to be as contentious as this year's Glossip matter.
I invite people who have interest in the Court's recent activity, both with cases I've digested and not, to dig in and offer up their own opinions and takes on things. Until then, SCOTUS is adjourned.
Feature photograph and portraits of Justices all U.S. Government photographs, no copyright. Map of Arizona Congressional districts from public domain. .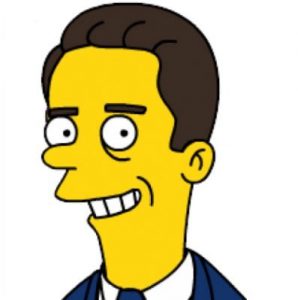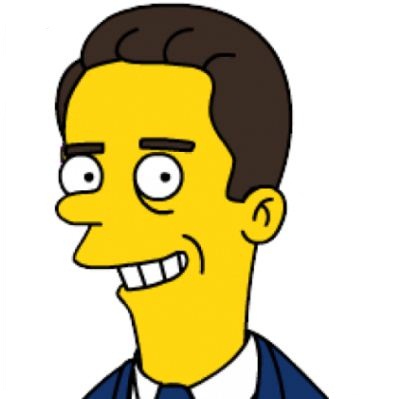 Burt Likko is the pseudonym of an attorney in Southern California and the managing editor of Ordinary Times. His interests include Constitutional law with a special interest in law relating to the concept of separation of church and state, cooking, good wine, and bad science fiction movies. Follow his sporadic Tweets at @burtlikko, and his Flipboard at Burt Likko.