Linky Friday #120: Rebels & Empires
Politics:
[Po1] Though maybe it
wasn't actually
a cigarette in Obama's hand, I agree with Philip Bump that we
shouldn't really care
if it was.
[Po2] John Kasich has apparently decided to go Full Huntsman, breaking several of Dan McLaughlin's rules (3,50,52, and 65) and removing himself from my list of credible candidates.
[Po3] Amber Frost reports back (sort of) from the Commie Con, a gathering of leftists known as the Left Forum.
[Po4] Erica Grieder expresses sympathy for the social conservatives in Texas, who had a disappointing legislative session.
[Po5] The networks made fools of themselves ignoring Ron Paul in 2012. Is Fox continuing the tradition in 2016 with Rand? I find their explanation less than satisfactory.
[Po6] The Republicans should use this data to keep Donald Trump out of the debates.
Progress: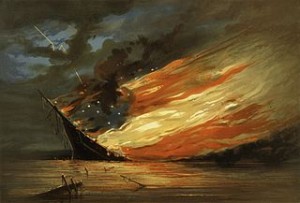 [Pr1] I was really surprised to discover that there was a lyme vaccination for our dog, since I knew that there wasn't for people. Turns out that there is and we just can't get it either because of anti-vaxxers or market failure.
[Pr2] Among the more surprising about-faces on the Confederate Flag: The Southern Avenger.
[Pr3] I don't really buy Cyanogen's alleged plan to steal Android from Google. I just don't see how they get passed the referenced 800-pound entity. Judging by the closing, it seems like Cyanogen may feel the same way. Which is unfortunate, in a way, because some of the forced tying-in is beginning to grate. (I wouldn't mind Google wanting me to use their products if their products were actually better or as-good as the alternatives.)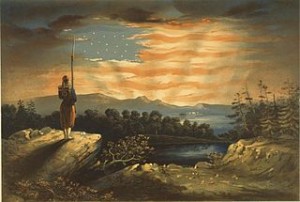 [P4] A couple years ago, Sweden instituted a program to text people who knew CPR when there is someone around who needs it, and now they're texting blood donors when their donated blood is used.
[Pr5] Solar-powered airplane? Cool.
[Pr6] Will virtual reality help college football players practice more safely?
Commerce:
[Co1] From
Christopher Carr
: A friend of mine is doing
this staging thing
right now. It seems pretty interesting.
[Co2] Amazon is changing how ebook authors are paid under Kindle Unlimited, from "must have read 10%" to looking at page count. Friend of Trumwill Abel Keogh passes along this defense of the plan. I'm wondering – and kinda hoping – that writers try to game the system by adding art to beef up their page count. More books should contain art.
[Co3] Has Silicon Valley been displaced by Austin?
[Co4] Saudi Arabia is claiming success in killing US shale drilling, but production in the US is rising as the drilling costs are falling. My man in Texas says that Saudi Arabia is having some short-term success, but it's likely to be a Pyrrhic victory as technology advances.
[Co5] How activists investors are improving our lives, Olive Garden edition.
Culture:
[Cu1] One of the result of family-friendly policies is that
women end up being paid less
. Whenever Clancy interviewed for a job, I was always concerned that they would see her as a woman of reproductive age – with not a lot of time to spare – who would need some time off in the near future.
[Cu2] Jonathan V Last argues the greatness of Jurassic Park. I watched it again earlier this year, and was really impressed by the movie's pacing.
[Cu3] That fathers on television are portrayed as bumbling idiots is not new to a lot of people, but the thing about working class fathers being portrayed more generously than middle class ones is interesting.
[Cu4] Teachers – of all races – are more likely to give out harsh punishments to black students.
[Cu5] How Superman kicked the KKK's butt.
[Cu6] In the past's future, we were supposed to be able to choose our skin color.
History:
[H1] From
Oscar Gordon
: Putting
WWII
in perspective.
[H2] Maybe the answer to the question of how New France survives in one of my alternate timelines is "Napoleon moves there."
[H3] Harry Mount says the Greeks invented the courtroom drama.
[H4] Stanford Classics Professor Josiah Ober makes a case that, contrary to long-held belief, ancient Greece had substantial economic growth.
[H5] Colin Storer takes issue with the notion that the Weimar Republic was a failed state.
[H6] Camestros Felapton explains that no, the Nazis were not leftists.
World:
[W1] Marshall Islands, where the US tested our nuclear weapons, is
suing the nuclear-superpower world
.
[W2] Some Tories are complaining that Cameron is rigging the EU referendum.
[W3] I don't think the use of the Confederate Flag in southern Italy and Donetsk changes the context here in the US, but it is interesting.
[W4] Vladamir Putin's relationship with Texas secessionists is interesting.
[W5] Lelia Shevtsova looks at Russia's alleged Weimar Syndrome, mentioned last year by Roger Cohen.
Video:
[V1] This is a pretty fascinating discussion between Tim Noah and Wharton Professor Peter Capelli on the current job market, the (alleged) skills gap, H1B visas, on-the-job training (and lack thereof), and whether college pays off.