Delivering Due Deference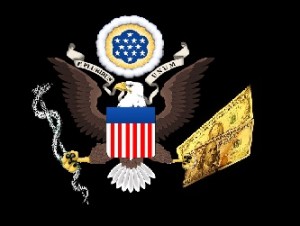 Back in March, I did a substantial summary of the briefs and issues in today's case of King v. Burwell, so bear with me while I quote liberally from it in the interests of getting past the setup, and on to the opinion. I suspect that this case will have the most direct impact on the greatest number of Americans of any case on the Supreme Court's docket this term. (In the long run, the Congressional districting case may have the greatest indirect effect as it potentially changes the wiring of Congress, but that's something that wouldn't be seen in practice for another seven years at least. This case directly and immediately affects 13.4 million Americans buying their health insurance through Obamacare, and, if the Federal government's briefs are to be believed, every American who buys or uses health insurance.)
Exchanges and Subsidies

The Patient Protection and Affordable Care Act of 2010 (aka in other contexts "PPACA," "ACA," or "Obamacare") does, among other things, require all Americans to have health insurance. If an individual does not get health insurance as part of a compensation package for employment, Medicare, or Medicaid, they must either purchase insurance out of pocket or pay a special tax.
In order to make health insurance affordable and easy to get, states are encouraged by PPACA to set up "exchanges," which are state-administered insurance markets where it is easy to find policies. Having this done at the state level was thought to be much more practical than a unified Federal exchange. This is because the nuts and bolts of how the insurance policies work, in particular what they cover and what benefits are provided, are linked strongly to Medicare Medicaid. (Note that Medicare Medicaid is also administered by the several states rather than by the Federal government — in part for the legally arcane reason that health care and insurance regulation are traditionally state functions, and in part for the practical reason that different geographic areas of the country face different health care challenges and different economic conditions.)
Because there was a lot of partisan-aligned opposition to PPACA, many states chose not to create these exchanges at all. The Constitutional principle of federalism is such that Congress did not even attempt to compel the states to create their own markets; Congress believed (probably correctly) that the extent of its power to cause the states to do this was to persuade and incentivize the states to do it. State-created exchanges were classified under section 1311 of PPACA. Still not all the states opted in, for what seem to be political reasons. Knowing in advance that there was no way to be sure that all states would opt in to the system, PPACA authorized the IRS to establish a Federal exchange which would be available to citizens who wished to purchase insurance but whose states had not created exchanges, under section 1321 of PPACA.
In theory, the premiums for the policies are supposed to be subsidized by the Federal government, such that no one ought to pay more than 7% 8% of one's annual income on health insurance premiums. The subsidies come in the form of tax credits, and are authorized by section 1311 of the ACA, and codified at 26 U.S.C. § 36B. Also, the penalty for not having insurance comes in the form of a tax penalty. Thus, the IRS is the organ of the Federal government that implements this facet of PPACA to individual citizens.
The precise statutory language at issue in the case, which actually describes the sliding-scale amount of the subsidy, is found in subsection (b)(2) of that statute:
(2) Premium assistance amount
The premium assistance amount determined under this subsection with respect to any coverage month is the amount equal to the lesser of—
(A) the monthly premiums for such month for 1 or more qualified health plans offered in the individual market within a State which cover the taxpayer, the taxpayer's spouse, or any dependent (as defined in section 152) of the taxpayer and which were enrolled in through an Exchange established by the State under 1311 [1] of the Patient Protection and Affordable Care Act, or
(B) the excess (if any) of—
(i) the adjusted monthly premium for such month for the applicable second lowest cost silver plan with respect to the taxpayer, over
(ii) an amount equal to 1/12 of the product of the applicable percentage and the taxpayer's household income for the taxable year.
Despite this language indicating that subsidies extend to insurance purchased through the various State exchanges, the IRS interpreted PPACA to extend those subsidies to insurance purchased through the Federal exchange as well. As you can see by examining the statute, there is no language that directly authorizes the IRS to do this.
The King of Literal Textual Interpretation
One state that declined to create an exchange, and thus opted out of the PPACA system, is the Commonwealth of Virginia. Mr. King and his fellow plaintiffs describe themselves as citizens of Virginia who do not wish to purchase health insurance at all. Their incomes are such that were they to purchase health insurance on an exchange, they would have been eligible for the subsidy described in the quoted statute above; however, because they are Virginians, and Virginia is an "opt-out" state with no exchange of its own, they contended that the IRS had no statutory authority to grant them subsidies. Their argument was that because the subsidy offered to them was illegal, they would ultimately have been liable for the tax penalty:
Critically, the Act only subsidizes coverage through an Exchange established by a state. It provides that a credit "shall be allowed" in a certain "amount," 26 U.S.C. § 36B(a), based on the number of "coverage months of the taxpayer occurring during the taxable year," id. § 36B(b)(1). A "coverage month" is a month during which "the taxpayer … is covered by a qualified health plan … enrolled in through an Exchange established by the State under section 1311of the [ACA]." Id.§ 36B(c)(2)(A)(i) (emphasis added). Unless the citizen buys coverage through a state-established Exchange, he has no "coverage months" and so no subsidy. Confirming that, the subsidy for any particular "coverage month" is based on premiums for coverage that was "enrolled in through an Exchange established by the State under [§] 1311 of the [ACA]." Id. § 36B(b)(2)(A).

…

There is no legitimate way to construe the phrase "an Exchange established by the State under section 1311" to include one "established by HHS under section 1321." Congress expressly contemplated both state-established Exchanges (in the first instance) and HHS-established Exchanges (if states refused to establish their own); because it specifically singled out for subsidies one type, and only one type, courts must give effect to that plain language. (Petitioner's Opening Brief, pg. 3, 11, empahses in original).
Against this, the Government responded, in essence, that the subsidies were part of an intricate and carefully-structured plan. If the subsidies were taken away, it would set in motion a readily-predictable chain of events leading to health insurance costs rising out of the reach of all but the most very wealthy, resulting in an end state with millions of fewer Americans having health insurance than before PPACA was enacted. The Government's briefs called this a "death spiral."
Further, the government points out that in virtually every other section of PPACA, the Federal exchange is not differentiated from the state exchanges. There is a bit of rhetorical chicanery in the brief suggesting that states like Virginia "opted to have HHS [create an exchange] in their place," which in my mind substantially misrepresents what was really going on politically in the wake of Congress' passage of PPACA. Still, the point that King's interpretation of the scope of subsidies would force the entire statutory scheme to collapse is a pretty powerful one. (And, let's be clear here, causing PPACA to collapse was the real objective of this lawsuit, not some request for clarity about an obscure point of tax law.)
Reading Statutes For Text and Context
Back in March when the case went to oral arguments, I noted that a very different case yielded a non-ideological cleavage between the Justice in modes of statutory interpretation that seemed like it would be relevant in today's case.
Very briefly, Chief Justice John Roberts and Justices Ruth Bader Ginsburg, Stephen Breyer, and Sonia Sotomayor signed on to a mode of statutory analysis digging deeply into the legislative history of a law to interpret an ambiguous term in it. Another bloc of Justices, Antonin Scalia, Anthony Kennedy, and Clarence Thomas, and Elena Kagan took a more direct reading of the base definition of the words themselves, less context-driven. The ninth Justice, Samuel Alito, went his own way, finding definition of the ambiguous wording based not on the statutory context but rather in the context of the other words and concepts directly in the statute. Still a more narrow focus on the words themselves, but a smidge broader than interpreting the words in isolation.
Obscure stuff. But interesting because the cleavage in modes of statutory analysis broke away from the traditional "liberal versus conservative" cleavages the media leads people to expect in highly political Supreme Court decisions.
The voting in King v. Burwell today resulted in what appears to me to be Justices Kennedy and Kagan deviating from the narrow definitional focus they used in Yates earlier this Term, joining their Brethren in a read-the-statute-in-its-overall-context level of analysis. That doesn't mean that they didn't have to go through some gyrations. The majority opinion And the majority opinion criticizes Congress for what it politely describes as "more than a few examples of inartful drafting," resulting in no small part from unorthodox means used to create the law and seeming negligence on the part of certain Members of Congress in enacting it. Slip op. at 14-15. And it concedes that King's arguments concerning the plain meaning of 26 USC § 36B are strong. Slip op. at 20.
But the majority rejects those arguments because to do so would interpret the statute in a way that thwarts rather than advances Congress' statutory scheme in passing the law. Id. at 20-21. So the broad focus of the statutory scheme urged by the Government, the argument that if this part of the law is removed the entire rest of the statute (which was unchallenged) would come tumbling down after it, was essentially adopted by the majority in toto:
[I]n every case we must respect the role of the Legislature, and take care not to undo what it has done. A fair reading of legislation demands a fair understanding of the legislative plan. [¶] Congress passed the Affordable Care Act to improve health insurance markets, not to destroy them. If at all possible, we must interpret the Act in a way that is consistent with the former, and avoids the latter. Section 36B can fairly be read consistent with what we see as Congress's plan, and that is the reading we adopt. Slip op. at 21.
The more particular focus on the words used, with the premise that Congress must be presumed to know what it was doing when it used certain words when others were readily available, was the basis of the dissent. Scalia's dissent calls the majority's interpretation of the statute "absurd," and accuses its twenty-one pages of intellectual gyrations ineffective to explain that absurdity away. Dissent slip op. at 1. The acid pen of the Justice from Queens goes on: the majority
…accepts that the "most natural sense" of the phrase "Exchange established by the State" is an Exchange established by a State. Ante, at 11. (Understatement, thy name is an opinion on the Affordable Care Act!) Yet the opinion continues, with no semblance of shame, that "it is also possible that the phrase refers to all Exchanges—both State and Federal." Ante, at 13. (Impossible possibility, thy name is an opinion on the Affordable Care Act!) The Court claims that "the context and structure of the Act compel [it] to depart from what would otherwise be the most natural reading of the pertinent statutory phrase." Ante, at 21. [¶]
I wholeheartedly agree with the Court that sound interpretation requires paying attention to the whole law, not homing in on isolated words or even isolated sections. Context always matters. Let us not forget, however, why context matters: It is a tool for understanding the terms of the law, not an excuse for rewriting them. Dissent slip op. at 3 (emphases in original).
Pointing out that "No law pursues just one purpose at all costs, and no statutory scheme encompasses just one element," dissent slip op. at 15, Scalia insists that when the plain meaning of a phrase is readily apparent, the Court should stop trying to second-guess Congress and leave corrections of mistakes made in drafting a law to Congress rather than step in as a super-Legislature.
What About The IRS Interpreting The Law?
Personally, I would have found that the plaintiffs lacked standing to sue. A subsidy is a benefit, not an injury, and refusing to do what is necessary to get the subsidy would result in a tax. Liability for payment of taxes does not an injury under well-established Federal law. United States v. Richardson (1974) 418 U.S. 166, 172. Basically, I'd have told the plaintiffs, "You don't want to buy health insurance? Fine, the PPACA doesn't actually say that you have to. Now go away and pay your taxes."
That probably wasn't ever realistically going to be the basis for deciding the case, particularly given that the Government didn't challenge the plaintiffs' standing to sue, leaving the issue unbriefed. And perhaps that's prudent on the part of the Court: that might have deferred resolution of the issue but it was certain to come back one day, given the vagaries of politics, and the later in the game a decision that might have aborted PPACA came, the more political capital the Court would have to expend in the event that's how a merits decision came down.
But I did think that the real basis for resolution of the case would be Chevron deference. In Chevron U.S.A., Inc. v. Natural Resources Defense Council, Inc. (1984) 467 U.S. 837, 842–843, the Court articulated a doctrine that when a governmental agency adopts a reasonable interpretation of an ambiguous statute, the Court will defer to the administrative agency's interpretation. That seemed to me to be precisely what we were looking at here: in context, the law is silent as to whether Federally-purchased policies are eligible for the subsidy, and there are strong clues from the remainder of the statutory scheme that they ought to be, so granting the tax credit seems a pretty reasonable approach.
But not a single member of the Court subscribed to Chevron deference here:
Whether those credits are available on Federal Exchanges is thus a question of deep "economic and political significance" that is central to this statutory scheme; had Congress wished to assign that question to an agency, it surely would have done so expressly. It is especially unlikely that Congress would have delegated this decision to the IRS, which has no expertise in crafting health insurance policy of this sort. This is not a case for the IRS. Slip op. at 8, citations omitted.
Scalia's dissent doesn't even mention Chevron deference at all. Why should he? His reasoning is that the text of the statute is clear and unambiguous, not susceptible to interpretation by anyone. Instead, he winds up by recalling to the Court's decision in National Federation of Independent Business v. Sebelius, which he also called unprincipled and wrongly-decided, and accuses the majority of "playing favorites" and doing "somersaults" to preserve laws that the majority particularly likes. He stops just short of calling the majority intellectually dishonest (he predicts this decision will be one of many that will cause "confusion of honest jurisprudence," dissent slip op. at 21).
But I don't think the majority is being intellectually dishonest. The statute is silent about whether federally-purchased insurance policies can be subsidized. And a fair reading of the statute as a whole, both respecting its broad and predictable effects and with an understanding of its legislative history, demonstrate that this silence was at worst an inadvertent oversight on the part of harried staffers. When a statute is silent, the Court can breathe meaning into it. This isn't being a super-legislature, it's pronouncing the law and resolving an ambiguity.
Colorful as it is, Scalia's sour language is a reflection of an attitude reminiscent of sour grapes: the Court did its job, not to save Congress' laws or to save the President's political legacy, but because to have reached a contrary conclusion would have rendered a substantial piece of legislation a nullity. Reasonably interpreting a lacuna in the law is a proper function for a court, and doing so in a way that makes legislation effective is preferable from a judicial modesty perspective to setting in motion a chain of events that unravels that which a Legislature hath wrought, however inexpertly or ill-advisedly. King's argument was a cynical word game intended to reach a result far broader and more overtly politically aimed than the purported remedy sought, and the Court was right to not play along with it.
So, due deference to Congress required no less than today's decision, and the narrow focus Scalia would have urged would ultimately have been a higher degree of judicial activism than that of which he accuses his Brethren of indulging. I would have concurred in the Court's judgment.
Feature Image Credit: Office of the Architect of the Capitol. No copyright on U.S. Government works. Top image: compilation of three creative commons images sourced from wikimedia commons (Rod of Asclepius, Federal coat of arms, and United States currency), created by author.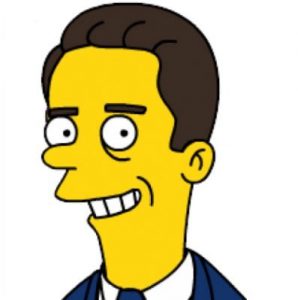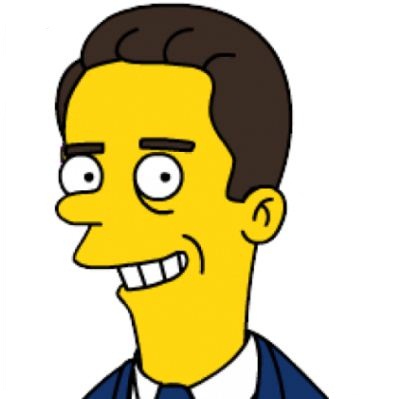 Burt Likko is the pseudonym of an attorney in Southern California and the managing editor of Ordinary Times. His interests include Constitutional law with a special interest in law relating to the concept of separation of church and state, cooking, good wine, and bad science fiction movies. Follow his sporadic Tweets at @burtlikko, and his Flipboard at Burt Likko.