A Sore Test of a New Conviction
Dzokhar Tsarnaev will die unmourned, in prison. This is now inevitable.
Today, he offered an apology and an admission of guilt in court during his sentencing hearing, but to no avail: he was formally sentenced to the judgment of death immediately afterwards.
The mandatory, time-consuming, and expensive appeals and habeas corpus petitions can begin, well, immediately. It's very hard to feel sorry for Tsarnaev. As I understand the sentencing guidelines, US District Judge George A. O'Toole Jr. had no real choice but to confirm the jury's sentence of death and enter it as the judgment of the court.
At least his guilt is certain; he readily admits his crime. Stipulated that Tsarnaev deserves the worst fate we can hand out. Still, this is a grave test of my new personal conviction that we cannot morally implement the death penalty.
In my business ethics class, I teach a three-step analysis to determine the ethical permissibility of a given action.
First, does the action likely create a net loss of utility to the system of stakeholders? If so, the action does more harm than good and is for that reason ethically impermissible.
Second, is the decision consistent with Kant's categorical imperative? If not, the action is ungeneralizable and therefore ethically impermissible.
And third, is the decision inconsistent with virtue, cast through a generally Aristotelian lens? If inconsistent, then it is not a virtuous action and therefore ethically impermissible.
If the given action is "executing the morally excerable mass murderer Dzokhar Tsarnaev," I can't even get past the first of these three lenses. What good thing is going to happen if we execute Tsarnaev? It won't bring back his victims. It won't make us any safer from future Tsarnaevs. Maybe the families of his victims will feel better. I suspect the families of the victims of the Charleston Massacre feel better already, having forgiven the murderer in that awful scenario — an inspiring act of supreme beauty, grace, and nobility. There's no net utility in killing this slimeball. About the only people who will really, tangibly, and durably benefit are the lawyers who will be paid fees from taxpayers to challenge arcane evidentiary rulings by Judge O'Toole that ultimately will prove to be of minimal consequence to the outcome of his case.
And we already know that we don't consistently execute everyone who commits murder, so we have a serious generalizability issue. Can we thrive, flourish, and achieve eudaimonia with Tsarnaev's death rendered at the hands of the state? Maybe, maybe not.
Now, notwithstanding all of this, yes, had I been in Judge O'Toole's seat, I'd have done the same thing as he. The law is the law notwithstanding the judge's personal moral compunctions about it. The judge's principal duty is to apply the law. I think marijuana ought to be unconditionally decriminalized, but if serving as a judge and presented with an illegal possession case, I'd pronounce sentence per the sentencing guidelines too. A murder case with the death penalty is logically no different. I write today not to opine on the legal correctness of the sentence, but rather to test whether my sense of morality can handle this robust challenge.
If death is important, and it undoubtedly is, then are we going to give Mr. Tsarnaev the painless, dignified death which he did not afford his victims? That doesn't seem just to me. Isn't it worth considering that maybe the prospect of spending the rest of his life in prison (he is a very young man), knowing he will never, ever be let out, worse than killing him in a few years after some lawyers have gone through the motions of ensuring that the process used to reach this result was close enough to perfect?
Dzokhar Tsarnaev will die unmourned, in prison. That's inevitable, that's a result pretty much everyone thinks is what ought to happen. We can do it a little bit sooner, somehow, if we find the right way to do it (and that way may not be lethal injection, at least not as we know it today) and after we spend a whole lot of money on lawyers and a whole lot of judicial resources that could otherwise have been spent on getting better justice in other cases. Or, we can let him rot in a cruddy cell eating cruddy food without liberty for the rest of his actuarially-expected 61.3 years, and not even a court-appointed lawyer for a friend.
On his own rights, Tsarnaev deserves the worst thing we can do to him. And frankly, I think that the worst thing we can do with him is give him life, not give him death.
Feature Photo by Rebecca_Hildreth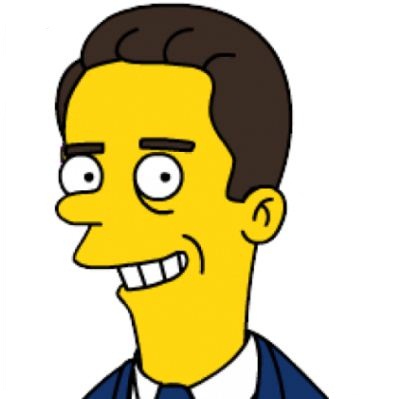 Burt Likko is the pseudonym of an attorney in Southern California. His interests include Constitutional law with a special interest in law relating to the concept of separation of church and state, cooking, good wine, and bad science fiction movies. Follow his sporadic Tweets at @burtlikko, and his Flipboard at Burt Likko.