So, Can We Talk About This?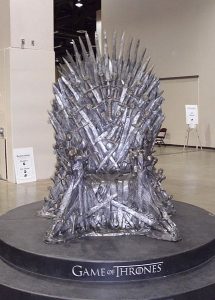 This post is dark, and full of spoilers, from the Game of Thones season 5 finale. So I've put the whole text in rot13. Please comment in rot13 if you're discussing any spoilers as a courtesy for those who haven't watched it yet, or at minimum put in several spacers for the "Gift of Gab" column so people don't get to see the first words of your comment as "Danaerys and Melisandre's scene was SO HOT I hope…" because that wouldn't be very nice to people who haven't caught up to you either.
I've elected to proceed in the form of a FAQ.
1. Vf Wba Fabj ernyyl qrnq?
Lrnu. Gung ybbxrq yvxr n fgnoovat sbyybjrq ol encvq rkfnathvangvba. Naq gurl unira'g erarjrq Xvg Uneevatgba'f pbagenpg sbe arkg frnfba.
2. JGS? Ubj qb gurl qb gur fubj jvgubhg Wba Fabj?
Orngf zr. Gurer vf ab bar flzcngurgvp yrsg ng gur Jnyy ng nyy. Qbybebhf Rqq, znlor.
3. Jurer qvq Inelf pbzr sebz?
Gung'f abg vzcbegnag. Jung znggref vf, jvyy ur or sha (nf bccbfrq gb fvzcyl fanexl sebz gvzr gb gvzr) abj gung uvf npghny ntraqn unf orra znqr pyrne?
4. Jul qvq Qnrarelf qebc ure evat orsber nyy gubfr Qbguenxv znqr n qreivfu nebhaq ure?
Fb Wbenu naq Qnnevb pbhyq svaq ure yngre. Abg gur orfg pyhr fur pbhyq unir yrsg oruvaq, tenagrq, ohg vs fur'q unq n fvtany syner, V guvax fur'q unir hfrq vg hc ba Qebtba'f zbhagnvagbc.
5. Ubj ner Glevba, Zryvfnaqer, Inelf, naq Terl Jbez tbvat gb xrrc n yvq ba Zrrerra hagvy Qnrarelf trgf onpx?
Gurl'ir tbg guerr guvatf tbvat sbe gurz. 1) Gurl'er cerggl fzneg. 2) Gurl'ir tbg n ybg bs thlf jvgu cbvagl fgvpxf jub jvyy sbyybj gurve vafgehpgvbaf. Naq 3) gurl'ir tbg gjb uhatel grrantr qentbaf ng gurve qvfcbfny.
6. Prefrv. Gnyx nobhg n Jnyx bs Funzr!
Yran Urnqrl qrfreirf na Bfpne be na Rzzl be jungrire bgure njneq fur'f ryvtvoyr sbe. Pbzznaq cresbeznapr. Anxrq va n abg-tbbq jnl (rira vs fbzr fubgf jrer jvgu obql qbhoyrf) sbe gur jubyr gvzr, hfvat whfg ure snpr naq obql ynathntr gb pbairl funzr, srne, pbagrzcg, ubfgvyvgl, tevrs, natre, cnva, erfvtangvba, qrfcnve, fghoobeaarff, rkunhfgvba, naq hygvzngryl pbaavivat naq cynaavat sbe eriratr. Fur znl unir ybfg fbzr choyvp erfcrpg… ohg fur qbrf unir n Senaxraxavtug ng ure qvfcbfny. Jr'ir abg urneq gur ynfg bs ure.
7. Ohg, qhqr, Wba Fabj fahssrq vg!
Ntnva jvgu gung. Jung, lbh'er ubcvat gung Zryvfnaqer vf tbvat gb erfheerpg uvz gur jnl gung bgure Erq Cevrfg qvq gung onaqvg bhg va gur Evireynaqf?
8. Fgnaavf vf fgvyy nyvir va gur obbxf.
Ohg ur nva'g nyvir va gur frevrf. Crefbanyyl, V ernyyl yvxr gur jnl ur tbg junpxrq. Juvyr V jba'g fnl ur jrag bhg jvgu ubabe, ng yrnfg ur jrag bhg jvgu qvtavgl.
9. Gurba naq Fnafn whzcrq bss n jnl uvtu pnfgyr jnyy gurer.
Jryy, jung pubvpr qvq gurl unir? V qba'g guvax Enzfrl jnf tbvat gb ernpg jryy gb svaq gung uvf snibevgr cynlzngr whfg jrag xrecybc gunaxf gb Errx oernxvat bhg bs uvf Fgbpxubyz Flaqebzr. Naq, erzrzore gung obgu Gurba naq Fnafn terj hc va Jvagresryy naq jbhyq xabj whfg ubj zhpu fabj gurl jbhyq arrq orybj gurz gb phfuvba gurve snyy. Fb gurl'er ba gur eha … ohg jurer pna gurl eha gb?
10. Gurl pbhyq unir eha gb gur Jnyy, vs Wba Fabj jrera'g qrnq. Be vs fbzrubj ur jrera'g…
Gurer ner svir fgntrf bs tevrs, zl sevraq, naq vg ybbxf yvxr lbh unira'g zbirq cnfg gur "qravny" fgntr lrg.
11. Ab bar'f yvxrq Wnvzr naq Oebaa'f Rkpryyrag Qbeavfu Nqiragher zber guna lbh, Oheg. Ubj qb lbh yvxr ubj vg raqrq?
V yvxr ubj vg raqrq! V zrna, vg'f gbb onq nobhg Zlepryyn, jub frrzrq yvxr n irel avpr lbhat ynql naq vg jnf fhpu n graqre zbzrag fur unq gurer jvgu ure qnq. Ohg, znlor ure uhaxl svnapr Gelfgnar unf fbzr bs gung nagvqbgr jvgu uvz, gbb. Fgvyy, gur gernpurel jnf n irel Tnzr bs Guebarf gbhpu.
12. Gur Snvgu Zvyvgnag unf tbg gur pebjq ba gurve fvqr, ybgf bs qhqrf jvgu fjbeqf jvgu pbageby bs gur pvgl, gurl pna'g or oevorq, naq rira gur Xvat naq uvf pbhapvy ner fpnerq bs gurz. Ubj ner gurl tbvat gb or qvfybqtrq?
Jvgu gur pyrnafvat gbhpu bs sver, V guvax. Sver pbzvat sebz guerr cynprf — gur oynpx bar, gur terra bar, naq gur tbyq bar.
13. Jurer vf Oena Fgnex?
V zrna, qb lbh ernyyl pner? Gung jubyr "Oena orpbzrf bar bs gur Gerr Crbcyr" fgbelyvar vf, senaxyl, obevat va gur obbxf naq obevat va gur GI frevrf gbb. V'z jnl zber vagrerfgrq va Neln Fgnex yrneavat ubj gb or na nffnffva naq nf ybat nf jr'er jbaqrevat jurer crbcyr ner, ubj nobhg Znetrnel Gleryy?
14. Gurl phg bss Arq Fgnex'f urnq. Gura gurl fyvprq bcra Eboo Fgnex'f arpx naq uvf zbz'f gbb! Gurl jebgr phgr yvggyr Evpxba gbgnyyl bhg bs gur npgvba naq yrsg uvz gb qvr va gur fabj. Gurl unq Oena trg fhpxrq vagb gur gerr. Gurl frag Neln gb n qvssrerag qnza pbagvarag naq oyvaqrq ure. Gura gurl unq Fnafn, jub jr jrer whfg fgnegvat gb ernyyl npghnyyl yvxr, trg encrq. Gura gurl xvyyrq bss Fgnaavf, svefg uvf yvxrnovyvgl naq gura uvz. Naq abj gurl xvyyrq Wba Fabj gbb! V zrna, JGS!
V'q fnl "Qnza vg srryf tbbq gb or n Ynaavfgre," ohg vg cerggl zhpu qbrfa'g srry tbbq gb or n Ynaavfgre gurfr qnlf, rvgure. Ohg lbh xabj jub vf cerggl zhpu ba gbc bs gur tnzr orpnhfr ur pubfr gur evtug gvzr gb xrrc uvf qnza urnq qbja? Yvggyrsvatre.
… Naq pbzr ba, lbh arrq gb fgneg erpbapvyvat lbhefrys gb guvf Wba Fabj guvat. V xabj, ur jnf qernzl. Fb qb lbh ernyyl jnag uvz gb orpbzr n mbzovr?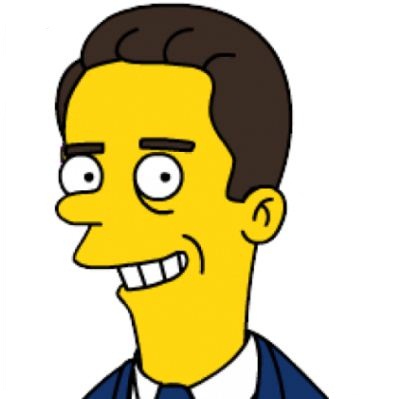 Burt Likko is the pseudonym of an attorney in Southern California. His interests include Constitutional law with a special interest in law relating to the concept of separation of church and state, cooking, good wine, and bad science fiction movies. Follow his sporadic Tweets at @burtlikko, and his Flipboard at Burt Likko.