Weekend!
With our man Jaybird out of pocket for a little while, we've passed out some Mindless Diversions stuff. I get the first Weekend! post.
And it turns out some pretty big stuff is happening in sports this weekend.
Friday, at 8:00 p.m. eastern time, is the United States National Team against the Swedish National Team in the World Cup, played at Winnipeg. "What?" you ask, "World Cup? That's not for another three years, man." No, it's going on right now. Women's soccer, which has its World Cup going on right now, in Canada. The United States National Team is really good. As in, the forecast odds to win it all as of the time I wrote this post on Thursday in the late afternoon are Germany 7:4, USA 3:1, France 6:1, Canada 12:1, and Brazil 12:1. A win against Sweden secures advancement for the USA into the single elimination round.
Saturday, at 8:00 p.m. eastern time, is game 5 of the NHL Stanley Cup playoffs, between the Tampa Bay Lightning and the Chicago Blackhawks. The series is tied up, 2-2. There is nothing quite so intense, possibly in all of sports, as a Stanley Cup game. As far as I can tell, western conference teams have been, as a rule, a whole lot better in the past few years than eastern conference teams and this year is no different.
Sunday, at 8:00 p.m. eastern time, is Game 5 of the NBA finals, between the Golden State Warriors with the marquee matchup between league MVP Stephen Curry and god-amongst-mere-men LeBron James. As of the time I write this, Game 4 (which you were told to watch) has not yet been played, but Cleveland was ahead in the series, 2 games to 1. So I know there's going to be a game 5, but if it turns out Cleveland wins game 4, then maybe Cleveland can close it out.
At the movies, all the major releases have deferred this weekend to Jurassic World, a film which has earned decidedly ambivalent reviews. It's going to have big-ass scary dinosaurs, it's going to have a decidedly non-feminist story, it's going to have Ron Howard's very cute daughter looking like the haughty antagonist clone from Orphan Black (please note that I'm not saying that's a bad thing), and of course it's going to have Star-Lord. (But what it won't have is Nick Fury and Newman and that guy who defeated the aliens with a Macintosh PowerBook) By all indications, if you're looking to avoid the T-Rex crowd, your best bet may well be the arthouse release Me and Earl and the Dying Girl.
Although, truth be told, I haven't seen either film. Moreover, I am unlikely to go to the movies this weekend at all. now, if you're like me and enjoy the movies but aren't likely to get to one this weekend, then allow me to presume that you have access to Netflix. There, you can view a mostly-colorized version of A Trip To The Moon, the groundbreaking 1902 short film by Georges Méliès. Now, you may be one of those film fans who thinks colorization for old movies is the worst idea for art since the Synod of Elvira, but I think you'd be wrong in this case: among the many innovative things Méliès did for this short movie was to have each and every frame of the film tinted by hand so that audiences could see it in bright, glorious colors. And contrary to some criticism, I thought the modern electronica soundtrack was pretty well-conceived and executed for this project. Finally I'm not going to advise that you consume a mind-altering substance before watching it, but to be perfectly honest, it occurred to me that doing so might very well enhance the experience.
Lastly for film buffs, you may want to spare a moment and consider how cool it must have been to have been Christopher Lee. He was Dracula. He was a Sith Lord. He was Scaramanga. He was Saruman. Getting to portray all of these really fun bad guys had to have made for an enviable and enjoyable career. If there is an afterlife, then you know Christopher Lee and Vincent Price are hanging out together.
As for me, mission this weekend is to replace my "Sixties-Guy Sunglasses" that broke earlier this week, and making ready my house for a visit from the parental units starting next week. Also of interest to me is continuing to find a way to conform to my doctor's orders to adhere to a low-carb, low-sodium diet. A colleague at work has pointed out to me that Trader Joe's sells bags of frozen riced cauliflower, which ten days ago would have caused me to roll my eyes — but today, I am giddy in excitement at the prospect of something that tastes and feels like rice when I eat it.
So what's on your respective agendas for this weekend? Don't forget to brush and floss!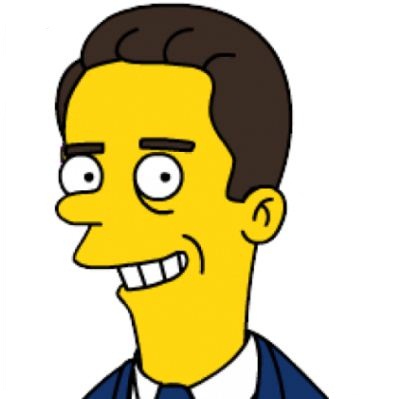 Burt Likko is the pseudonym of an attorney in Southern California. His interests include Constitutional law with a special interest in law relating to the concept of separation of church and state, cooking, good wine, and bad science fiction movies. Follow his sporadic Tweets at @burtlikko, and his Flipboard at Burt Likko.