Time Lost in a Fog of Smoke and Vapor
In a post about how he quit, Pascal Emmanuel-Gobry has one of the best descriptions of smoking that there is:
It's a nasty habit, but not for the reasons non-smokers might think. Non-smokers don't like the smell, but man, the smell of smoke is actually the most delicious thing. No, it's a nasty habit because it's a demon. A demon is a spirit who inhabits you, and takes ahold of the muscles and sinews of your mind, and twists and turns them to make you look more and more like him, and less and less like you.

Smoking is a nasty habit because, like all addictions, it turns you into a slave and a liar.

It's slavery if you can't enjoy a meal or drinks with friends without having to step outside several times. It's slavery to have to push away your toddler because you're hunched up against a window feeding your habit. It's slavery if you can't listen to the person you are talking to, or pay attention to the lecture or movie or concert you are attending, because you are counting down the seconds until you can get your fix.

Smoking turns you into a liar — to other people and to yourself. Don't trust the smoker's pride. Yes, anti-smoker prejudice in the West can sometimes reach ridiculous heights. It's insane that there are places in the U.S. where people will run screaming from the room if you smoke tobacco, but offer pot like it's orange juice. And don't get me started about Bloomberg.

But anyone who tells you they smoke purely because they enjoy it, and who is blase about the link between cigarettes and cancer, that person is lying — either to you, or to themselves (sometimes both). I know, because I've been that person.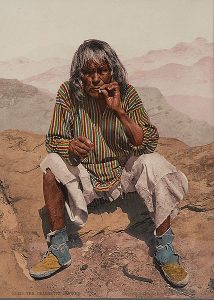 The truth is that I did sometimes really enjoy smoking. And I do enjoy vaping. It's almost a bit goofy but the early restrictions on smoking making it more enjoyable, in a way. It made it so that you had to extricate yourself from everything, go outside, and… just be. Be alone. Stop whatever it is that you were doing. Soak up the environment.
But that's really only a part of it. That's the equivalent of the ad in the paper. The reality is creates a need for you to do so. An overwhelming need. And the time that it costs you starts racking up. If you're working, you end up losing your break time, and part of your lunch, to the habit. Being around the house, I end up losing time that I could be writing posts or even watching TV to the habit. It's made attempts to start exercising again more difficult, not because of shortness of breath but because of time. Most importantly, lost time with my young daughter at a special age that she is growing through very rapidly.
Though opinions still differ on the health gains of my transition, I am relatively confident that I am in a much better place now, health-wise, than I was two years ago. But that lost time? I'm still losing it. And while I am less worried for my health than I was, I find myself actually wishing to relieve myself from the puffing habit altogether. Or, if not of puffing, than the nicotine, and the psycho-physical need that comes with it. If I can get the nicotine down to zero, then maybe I would be more likely to be able to do it on my own terms, instead of on the terms of a beast that needs to be fed.
Or stop doing it entirely. But I'm not going to think about that. I'm going to remember that I no longer smoke. I'm going to remember that over the time I have been vaping, the nicotine level has already fallen my 2/3 (from 18mcg/ml down to 6). And I'm going to think about what it will take to get from 6 to 0.
When I made the transition, one of the things I promised myself was that I wouldn't pressure myself into quitting altogether, either the nicotine or the vaping. Because I felt, and feel, if I could just stop lighting leaves and rat-poison on fire and breathing in the smoke, I would be that much better off. Whereas if I made it about ending the extrication, it would just be too daunting. And I didn't want the perfect to be the enemy of the good. One step at a time.
And it's progress that I've decided that I want to take the next step. I want to work towards getting to zero nicotine. Then maybe I can own the habit more than it owns me. There is a potential step after that, which I am not going to think about. Maybe I will down the line.