American Pharoah and the Moral Dilemma of Horse Racing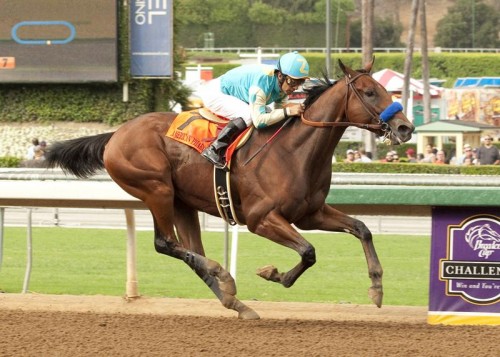 For the un-familiar, the Triple Crown consists of three races: The Kentucky Derby (1875), the Preakness Stakes (1873), and the Belmont Stakes (1867). The Triple Crown is considered the highest achievement in American horse racing.
There have been two decades that were heavy on Triple Crown winners. In the 1940s, four horses won the Triple Crown.
1941 Whirlaway
1943 Count Fleet
1946 Assault
1948 Citation
A second run of winners was kicked off in the 1970s by (arguably) the great thoroughbred of all-time, Secretariat.
1973 Secretariat
1977 Seattle Slew
1978 Affirmed
As the 70s came to a close many horse racing observers believed that Triple Crown winners would continue to be a regular occurrence.  That was 37 years ago. Today, American Pharoah became the first thoroughbred to win the Triple Crown since 1978. For those that follow horse racing, even casually, this is a pretty big deal. This was the number one topic on my Facebook feed tonight, filled with friends who make their homes here in the Bluegrass State,
My interest in horse racing is that of a proud Kentuckian who values our traditions and has lived through 40 Kentucky Derbies now. We love visiting the track, especially with friends from out of town. We love the pageantry, the chance to see our city on the national stage, the excitement that comes with the Derby Festival every year. But there is a darker side to horse racing. On average, 24 horses die at U.S. racetracks each week. I had the unfortunate experience of being at the Kentucky Derby when filly Eight Belles broke both ankles and was euthanized in front of thousands of spectators just minutes after the race ended.
There are horse farms just around the corner from our house. When the kids were younger we would walk over and pet the horses who were friendly enough to come over and greet us. Anyone who drives through serious horse country around Lexington has to admire the beauty of miles of rail fences and these amazing animals running through pastures. What does horse racing mean for my home state? The financial impact.of Kentucky's horse industry cannot be over-stated..
– The horse industry is Kentucky's #1 agricultural product
– $4 billion — Estimated economic impact of Kentucky's horse economy
– 80,000 – 100,000 direct and indirect jobs generated by the horse industry
– $10 billion — Economic impact of the state's tourism industry, which features the horse industry as its signature promotional attraction.
In light of these realities, it's not surprising that efforts to clean up the horse industry are not easy. In 2000 Calumet Farms, once considered the greatest dynasty in horse racing, was nearly closed after facing over a decade of corruption charges. It was a black eye for an industry that is often under fire from animal rights activists and other groups that see it as more bad than good.
The moral challenge I face is a complicated one. I don't like the realities of how horses are often treated. Still, I often let sentimentality trump good sense. In this way I suppose I am not that different than fans of most other sports. Soccer fans should certainly be able to sympathize. Baseball went through its steroid scandals and MMA faces the same problems now. The Tour De France has been marred by doping. The NFL regularly has to deal with misbehaving players. The Olympics are often considered the pinnacle of sport economies gone wrong. Ultimately, it seems that sports will always present fans with these tough philosophical debates. We love sport for bringing out the best in competitors, but we feel betrayed when the game feels corrupt.
For today, I am going to choose to ignore my conscience and celebrate this historic win and resume my ethical objections tomorrow. Such is the life of a sports fan.
Mike Dwyer is a freelance writer in Louisville, KY. He writes about culture, the outdoors and whatever else strikes his fancy. His personal site can be found at mikedwyerwrites.com. You can also find him on Facebook. Mike is one of several Kentucky authors featured in the book This I Believe: Kentucky.